HOME
457 North 100 West
St. George, Utah
Telephone 215 in the 1941 telephone book

60 E. Hope
St. George, Utah
Telephone ORchard 3-2211 in the 1958 telephone book
Telephone ORchard 3-2211 in the 1961 telephone book
Telephone 673-2211 in the 1972 telephone book

Ranch in Gunlock
Telephone 673-4228 in the 1972 telephone book



BIOGRAPHY
In 1931, Alpine and his brother, Lorenzo, entered Baltimore Medical College (University of Maryland), following in their father's (Dr. Donald A. McGregor) footsteps. Alpine ("Dr. A.W.") and Lorenzo ("Dr. L.W.") McGregor graduated together with honors. These two brothers were just finishing their internships in Los Angeles in 1936 when their father suffered a heart attack. This left the people of Washington County without enough medical help, and after the California Medical Board granted the McGregor Brothers permission to leave their program a month early, they returned to St. George to take over their father's practice and the McGregor Hospital there.

Alpine and Lorenzo expanded the size of the hospital and practiced medicine there together until Lorenzo died in 1953.

Dr. A.W.'s son, M. Konrad McGregor, graduated from University of Utah Medical School and came to St. George to practice with his father in 1951. With three Dr. McGregors, they all became known by their initials. Thus Konrad was addressed as "Dr. M.K.", or "Dr. Kon".

With Washington County growing rapidly, the need for a bigger hospital led to the building of Washington County Pioneer Memorial Hospital about 1955. The old D. A. McGregor Hospital was then closed.

Dr. A.W. and Dr. M.K. built the McGregor Clinic which operated for over 25 years.

Dr. A.W.continued to practice medicine in St. George until 1979 when he and his wife Berneice left to serve a mission for the L.D.S. Church in Scotland.

He died of cancer in 1986.

According to records, it is estimated that Dr. A.W. delivered nearly 5,000 babies over his 43 years of medical practice in St. George. He was the recipient of many honors from the American Medical Association, as well as the State of Utah, and Washington County for the high level of medicine he practiced.

Dr. A. W. McGregor had a son, Alpine W. McGregor Jr. (listed in the 1958 telephone book).



FAMILY
Parents and Siblings:
Donald Alpine McGregor
Alma Gertrude Watson McGregor
Wanda McGregor
LaBerta McGregor
Alpine Watson McGregor
Gertrude McGregor
Lorenzo Watson McGregor
Karma McGregor
Mary McGregor

(4/9/1876-10/11/1938) (married 11/21/1895)
(1/2/1874-7/5/1969)
(12/5/1896-10/30/1989) (married Karl Nelson Snow)
(9/18/1898-4/19/1984) (married Benjamin Pace Sorenson)
(8/8/1902-1/15/1986) (married Merle Sevy, Mae Elizabeth McClain, and Berneice Holt)
(3/3/1904-6/6/2000) (married Joseph McArthur)
(4/19/1908-8/26/1953) (married Minnie Hafen)
(7/20/1910-9/24/2005) (married Ellis Savage McAllister)
(2/3/1913-3/18/2006) (married Leo Glen Killian)

First Wife and Children:
Merle Sevy McGregor
Robert Alpine McGregor
Milton Konrad McGregor


(6/22/1900-7/3/1969) (married 6/2/1922, divorced)
(2/23/1923-9/6/2010) (married Elinore Chesley)
(xx/xx/xxxx-xx/xx/xxxx) (married Paula Joan Clayton)

Second Wife and Children:
Mae Elizabeth McClain McGregor
Alpine Watson McGregor
Dayton Clain McGregor


(12/31/1901-5/28/1952) (married 9/xx/1926)
(xx/xx/xxxx-xx/xx/xxxx) (married Ladonna Stevens Blake and Verda Pace)
(2/2/1932-12/25/1955)

Third Wife and Children:
Berneice Holt McGregor
Donald Scott McGregor
Julienne McGregor
Roderick Holt McGregor
Patrice McGregor


(12/5/1920-11/13/2002) (married 4/3/1942)
(xx/xx/xxxx-xx/xx/xxxx) (married Diane Mehew Melchin)
(xx/xx/xxxx-xx/xx/xxxx) (married James Leslie Gubler)
(xx/xx/xxxx-xx/xx/xxxx) (married Marjory Ann Neil)
(xx/xx/xxxx-xx/xx/xxxx) (married Byron Michael Blasco)
PHOTOS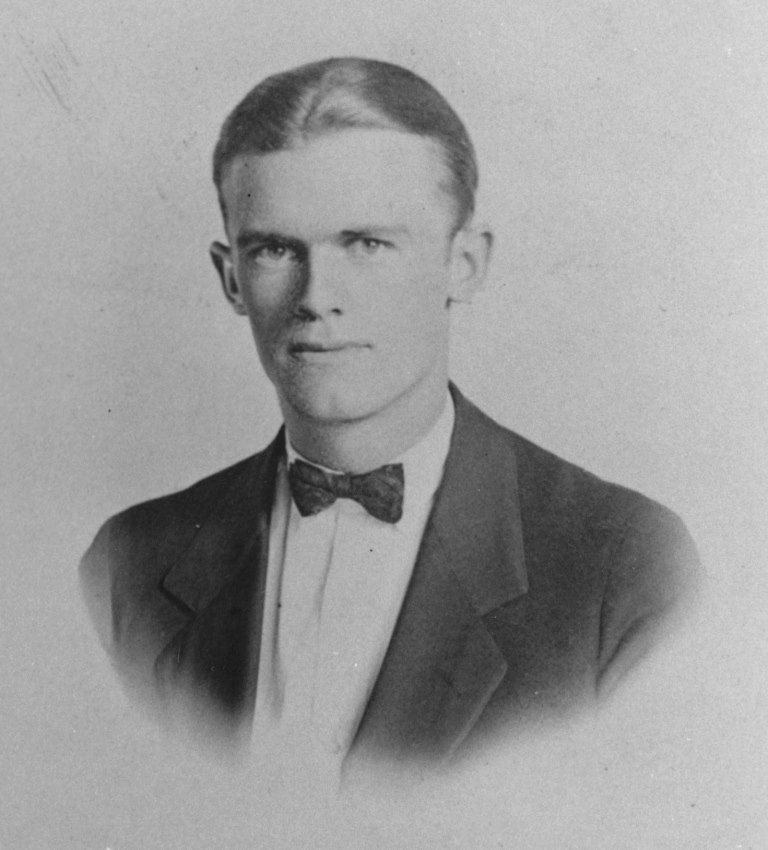 WCHS-01912 Dr. Alpine W. McGregor

WCHS photos:
WCHS-01537 Photo of Alpine W. McGregor MD, Lorenzo W. McGregor MD, and Donald A. McGregor MD
WCHS-01923 Photo of Alpine W. McGregor



REFERENCES
Washington County Chapter, Daughters of the Utah Pioneers,
" Under Dixie Sun".
1950 with 1978 Supplement.
Page 305, Supplement Page 38.

Douglas D. Alder and Karl F. Brooks,
" A History of Washington County From Isolation to Destination".
Page 324.

Leavitt Family Website entry for Alpine Watson McGregor

Dixie College Founders' Day Program Honoring Dr. A. W. McGregor
St. George Tabernacle, November 7, 1981, 11:00 A. M.

FamilySearch entry for Alpine Watson McGregor

Find-A-Grave entry for Alpine Watson McGregor

FamilySearch entry for Merle Sevy

Find-A-Grave entry for Merle Sevy McGregor

FamilySearch entry for Mae Elizabeth McClain

FamilySearch entry for Berneice Holt

Find-A-Grave entry for Berneice Holt Mcgregor