LOCATION
230 E. Tabernacle
St. George, Utah 84770
Telephone ORchard 3-3521 in the 1958 telephone book
Telephone ORchard 3-3521 in the 1961 telephone book
Telephone 673-3521 in the 1972 telephone book



HISTORY
With Washington County growing rapidly, the need for a bigger hospital led to the building of Washington County Pioneer Memorial Hospital about 1955. The old D. A. McGregor Hospital was then closed.

Physicians & surgeons A. W. McGregor and M. K. McGregor built the McGregor Clinic which operated for over 25 years.

As of August 2013, the McGregor Clinic building was still standing and in good condition. It was occupied by Progressive Contracting Inc.



PHOTOS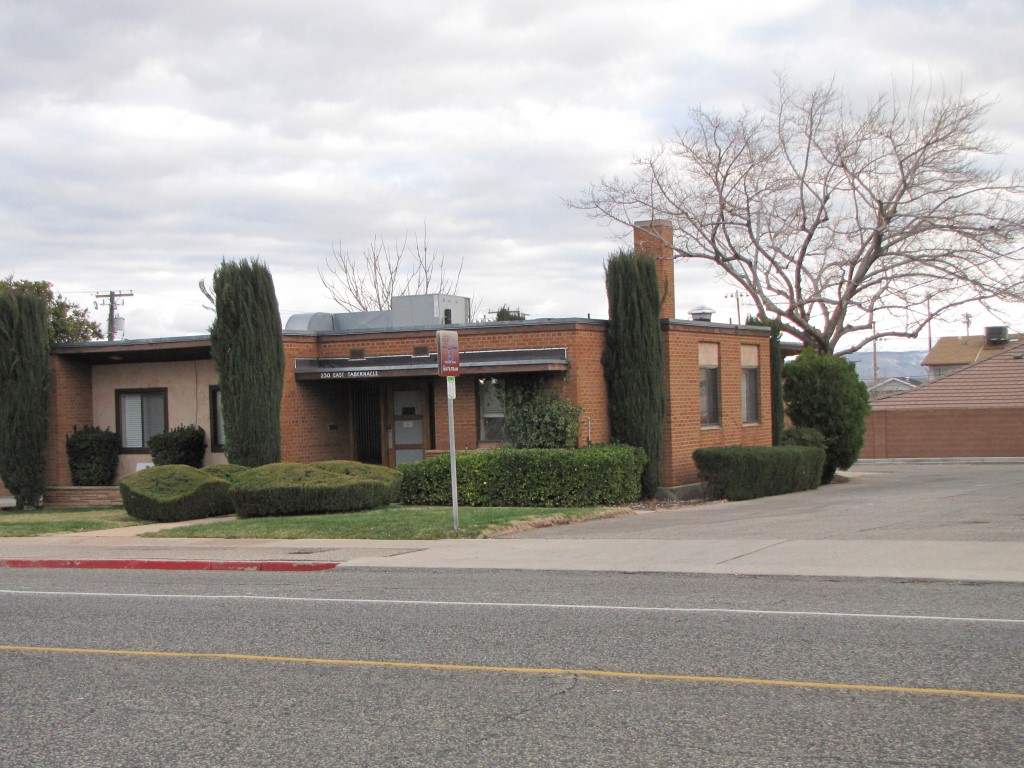 WCHS-01881 McGregor Clinic building



REFERENCES
TBD