This book is part of the Utah Centennial County History Series. It is an update of the first edition which was published in 1996.

Paperback, 451 Pages, 9" x 6" x 1 3/16"
Published by the Zion Natural History Association
Second Edition (2007)
ISBN-10: 0915630451
ISBN-13: 978-0915630455
Library of Congress Catalog Number: 96-60793



AVAILABILITY
This book is available through the Arizona Strip Interpretive Association (ASIA).

It is also available in the Washington County Library, call number "979.248 Alder".

The 1996 First Edition of the book is available online:
Click here to read.
Click here to download in .pdf format.
(88.49 MB, so it will take a long time to load)
Note: Ignore the first three pages which refer to Wasatch County.

Water, Pioneer Ranches, Mines, Schools, Churches, and Cemeteries
A pictorial Essay by Ronald W. Klusman, 2020
Intended as a supplement to the Alder-Brooks book (see the second page, i).



COVER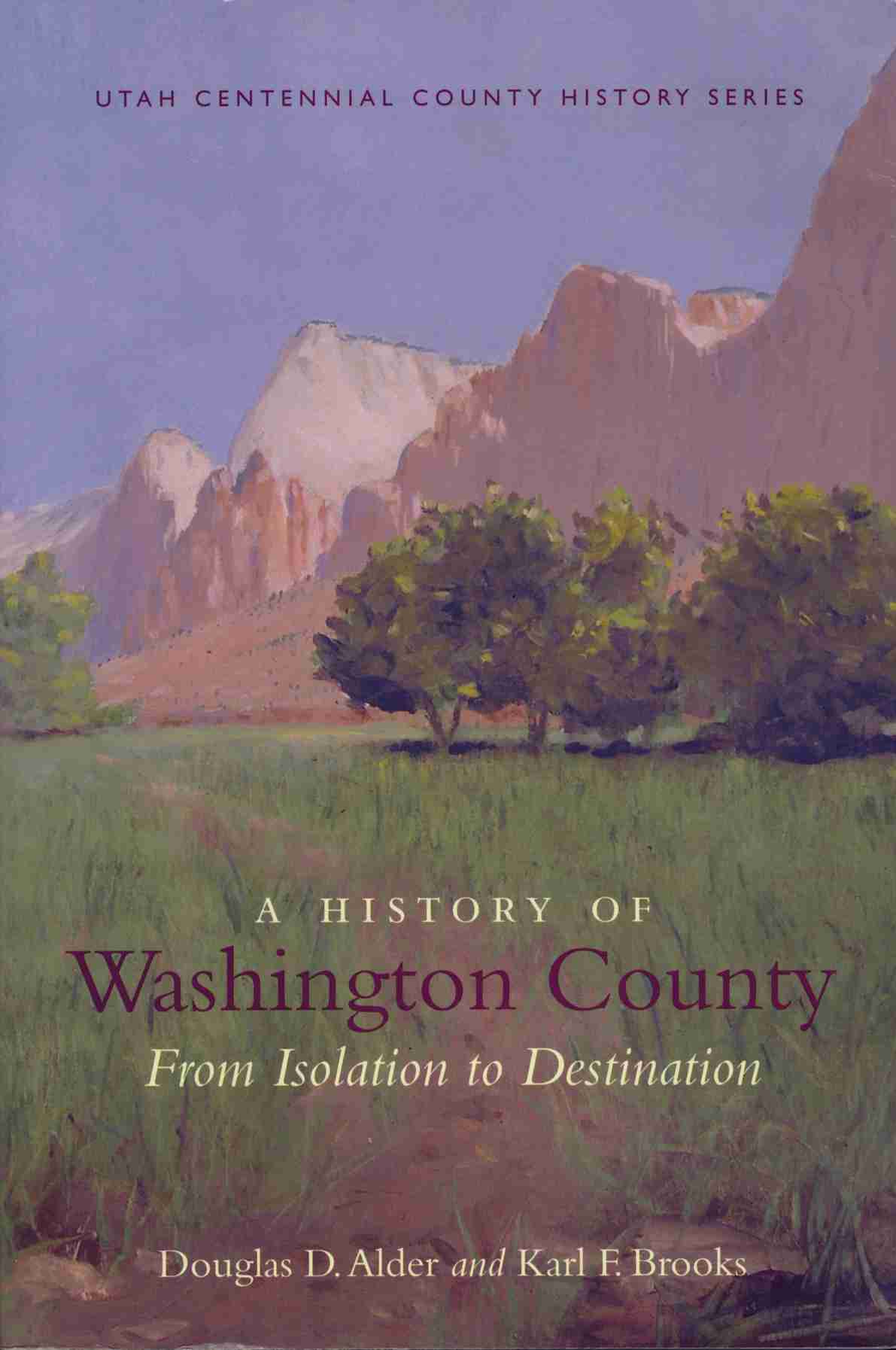 TABLE OF CONTENTS
Acknowledgements
General Introduction
Introduction
Chapter 1: The Land and Its Early Inhabitants
Chapter 2: Settlement
Chapter 3: Sinking Roots
Chapter 4: Stability and Isolation
Chapter 5: Stories and Reflections
Chapter 6: Cultural Life
Chapter 7: Water
Chapter 8: End of Isolation, 1930-1960
Chapter 9: Americanization Escalates
Chapter 10: The New Pioneers
Chapter 11: Modernization
Chapter 12: The Debate over the Future of Washington County
Chapter 13: Growth Expectations Fulfilled, 1996-2006
Appendix A: Washington County Commissioners
Appendix B: Sheriffs of Washington County
Appendix C: Mayors of St. George
Appendix D: Irrigation Systems in Washington Co.
Selected Bibliography
Index