HISTORY
The Arrowhead Petroleum Corporation was incorporated in Nevada on June 10, 1927.
Charles D. Alsop was hired as the General Manager.

The company acquired land and explored for oil in the Punchbowl, Washington, and Bloomington domes
in Washington County.

In 1933, Arrowhead bought the Canadian company, Escalante Exploration Corporation.
With this company came two oil wells south of St. George, including the one that exploded on March 6, 1935.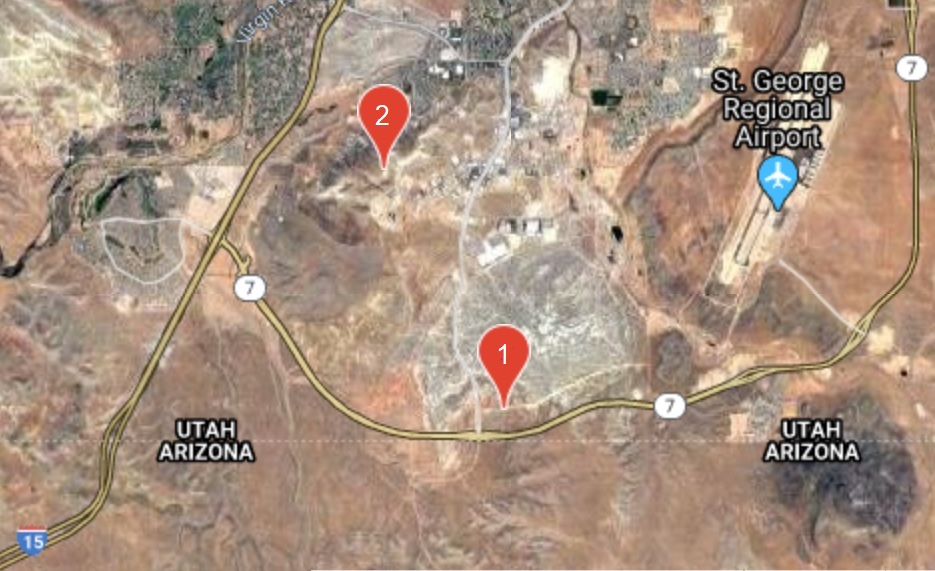 Escalante Well #1, API# 43-053-20540
Escalante Well #2, API# 43-053-20534



PHOTOS
Photos on the web:
Photo of an oil field in Virgin
Arrowhead Petroleum Corporation stock certificate
REFERENCES
Arrowhead Oil Co. Organized
Beaver/Weekly Press, June 24, 1927, Page 1

Arrowhead Buys 51 per cent of Escalante; Work to Start Soon
Washington County News, July 20, 1933, Page 1

Captain Mortimer Gives Interesting Talk On Local Oil Wells
Washington County News, July 20, 1933, Page 1

Plans Announced By Arrowhead Pet. Co.; New Officers Elected
Washington County News, March 21, 1935, Page 1

New Derrick Is Being Erected At Escalante
Washington County News, April 11, 1935, Page 1

Work Progressing At The Punch Bowl Down Oil Location
Washington County News, December 19, 1935, Page 1

Washington County Chapter, Daughters of the Utah Pioneers, "Under Dixie Sun"
1950 with 1978 Supplement
Pages 278-279.

Douglas D. Alder and Karl F. Brooks, "A History of Washington County From Isolation to Destination"
Published by the Zion Natural History Association, Second Edition (2007)
Pages 242-245.