BIOGRAPHY
David McMullin was born in Weber County, Utah on June 10, 1856.

Ruth Caroline Parker was born in Beaver, Beaver County, Utah on April 5, 1862. She moved to Washington
with her parents in 1873 at age 11. She attended school there.

David and Ruth were married in St. George on January 26, 1882. They settled in Leeds where they raised
their children.

In 1886, David was called to the Northwestern Mission where he served until 1888. Ruth tended the home,
farm, and children while he was away.

In 1919, Ruth organized the Leeds Relief Society.

David died in Leeds on April 7, 1939 and was buried in the Leeds Cemetery.

Ruth died in Leeds on September 2, 1945 and was buried in the Leeds Cemetery.



FAMILY
David's Parents and Siblings:
Willard Glover McMullin
Martha Richards McMullin
Willard Glover McMullin
Brigham Young McMullin
Ira Spaulding McMullin
David McMullin

(2/21/1823-10/17/1884) (married xx/xx/xxxx)
(10/2/1814-6/11/1867)
(6/2/1848-4/27/1849)
(3/29/1851-12/21/1927) (married Ada Parker)
(xx/xx/1852-x/xx/1932) (married Xxxxxx X. Xxxxxxx)
(6/10/1856-4/7/1939) (married Ruth Caroline Parker)

Ruth's Parents and Siblings:
Robert Parker
Ann Ruth Hartley Parker
Maximillian Parker
Martha Alice Parker
Margaret Ann Parker
Arthur Hartley Parker
Emily Parker
Ada Parker
Robert Parker
Ellen Parker
Ruth Caroline Parker


(3/29/1820-2/24/1901) (married 5/24/1843)
(3/22/1819-1/25/1899or1901)
(6/8/1844-7/28/1938) (married Ann Campbell Gillies)
(5/22/1846-12/17/1925) (married John Stillman Woodbury)
(3/8/1848-7/28/1848)
(4/18/1850-7/16/1869)
(6/16/1852-6/16/1852)
(5/29/1855-5/7/1930) (married Brigham Young McMullin)
(1/12/1858-2/xx/1859)
(2/5/1860-10/22/1939) (married Charles Westover, Jr.)
(4/5/1862-9/2/1945) (married David McMullin)

David & Ruth's Family:
David McMullin
Ruth Caroline Parker McMullin
Annice Ann "Nan" McMullin
Robert Wallace McMullin
Arthur M. McMullin
Mark Cleveland McMullin
Frank Parker McMullin
Ellen McMullin
Martha Myrtle McMullin
Glen McMullin
Marguerite M. McMullin


(6/10/1856-4/7/1939) (married 1/26/1882)
(4/5/1862-9/2/1945)
(1/19/1883-5/21/1943) (married Daniel Sinclair Parker)
(5/12/1884-5/22/1951) (married Sarah Jane Pritchard)
(7/16/1886-7/25/1908)
(1/10/1889-9/24/1968) (married Grace Grower)
(10/13/1890-2/23/1977) (married Sarah Elizabeth Shrontz)
(3/12/1893-1/22/1978) (married Franklin Sullivan)
(4/26/1895-9/1/1913)
(5/21/1897-5/18/1901)
(5/16/1901-2/26/1979) (married Daniel Duncan McMullin
and Joseph Stirling)
PHOTOS
| | |
| --- | --- |
| Ruth, Marguerite (3 years old), and David | Ruth and Marguerite |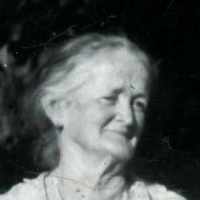 Ruth



REFERENCES
FamilySearch entry for David McMullin

Death certificate for David McMullin

Find-A-Grave entry for David McMullin

FamilySearch entry for Ruth Caroline Parker

Death certificate for Ruth Caroline McMullin

Find-A-Grave entry for Ruth Caroline Parker McMullin

Newspaper death notice for Nan McMullin Parker
Salt Lake Telegram, May 22, 1943, Page 13