HISTORY
The old telephone and telegraph office was located on the northwest corner of Main St. & Tabernacle in St. George.

In 1966, a new building was built by Mountain States Telephone Company on the southeast corner of Tabernacle and 100 East. The total cost
of the building and its systems was about $170,000.

It provided for direct dialing in St. George for the first time. A microwave dish antenna on the roof of the building transmitted and received signals
by bouncing them off from a reflecting tower on the Black Hill (west side of St. George) to a relay station on Little Creek Mountain southeast of
Hurricane. From there, signals were exchanged with another relay station on Blowhard Mountain east of Cedar City and from there into Cedar
City where there was Direct Distance Dialing (DDD) equipment.

In 1974, an additional microwave reflecting tower was put up on the Red Hill (north side of St. George) by Mountain Bell.

The reflectors went out of use sometime after Mountain Bell was sold to Qwest in the 1990s. Phone technology had made major advances by then.

At some point Qwest became Century Link which now has a parent Lumen. The microwave reflector towers across the state are gradually being
removed. It appears the one on the Red Hill is on the list to be removed.

Prefixes were used before switching to all numerics:
ORchard 3-xxxx -> 673-xxxx in St. George
MEdford 5-xxxx -> 635-xxxx in Hurricane
PRospect 2-xxxx -> 772-xxxx in Springdale

When area codes were introduced, all of Utah was given area code 801. In September of 1997, area code 435 was introduced in various
parts of the State, including Washington County. Starting on March 22, 1998, 435 was the only area code used in Washington County.



PHOTOS
| | |
| --- | --- |
| WCHS-00358 Front of telephone microwave reflector on Black Hill | WCHS-00359 Back of telephone microwave reflector on Black Hill |
| | |
| --- | --- |
| WCHS-00689 Front of telephone microwave reflector on Red Hill | WCHS-00691 Back of telephone microwave reflector on Red Hill |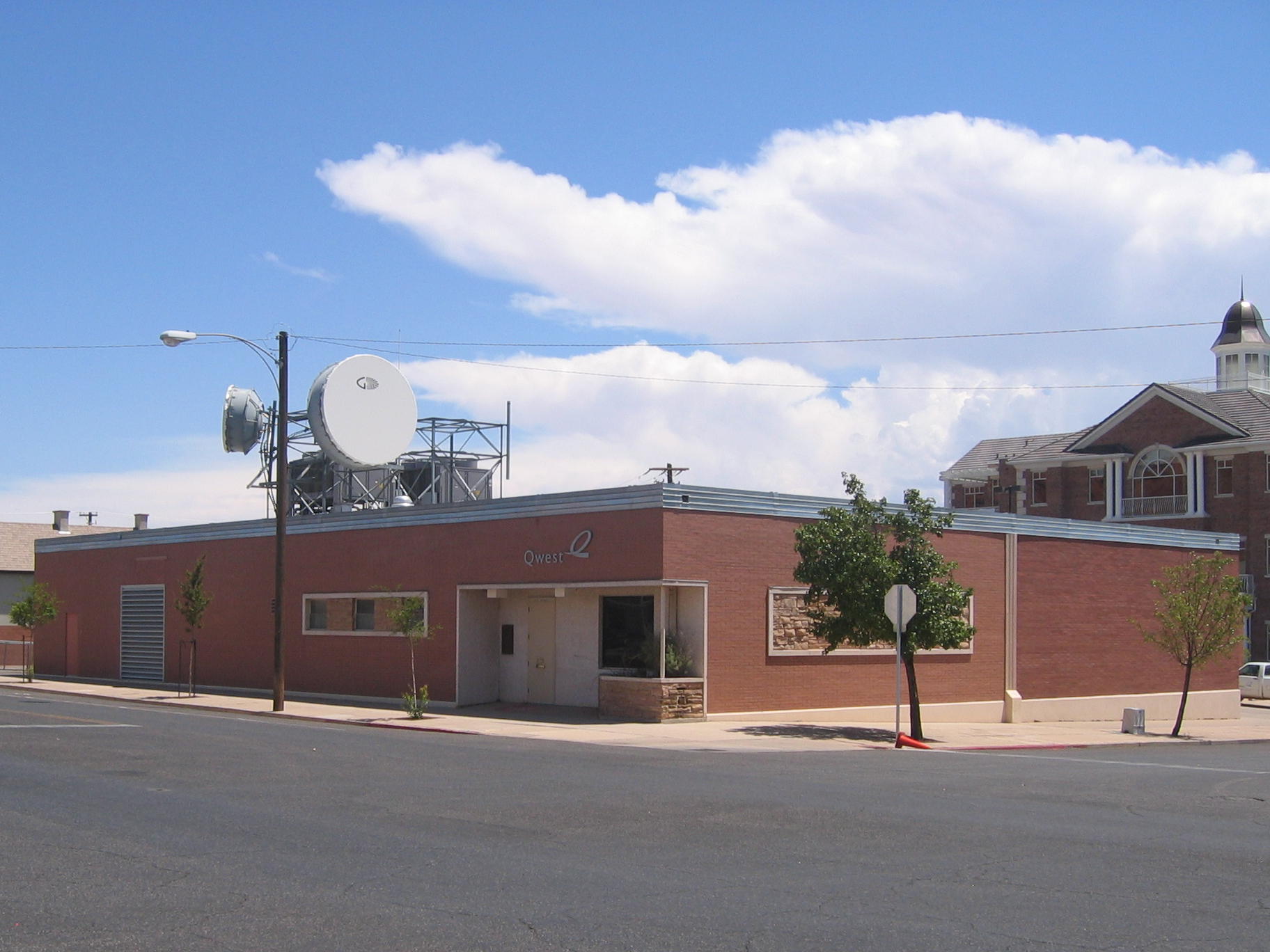 WCHS-00360 Telephone switching office in downtown St. George

Other WCHS photos:
WCHS-00357 Photo of the Dixie "D" and telephone microwave reflector on the Black Hill
WCHS-00690 Photo of the telephone microwave reflector on the Red Hill
WCHS-01814 Photo of three St. George telephone operators at their switchboard
WCHS-04156 Photo of the old telephone & telegraph office and Bishops' Store House in St. George



REFERENCES
Telephone Companies
Harmony Telephone Company
Mountain Bell
Mountain States Telephone & Telegraph Company
People's Progressive Telephone Company
Southern Utah Telephone Company

Telephone Books
The Mountain States Telephone and Telegraph Company, May 1941
The Mountain States Telephone and Telegraph Company, Spring 1954
The Mountain States Telephone and Telegraph Company, Fall 1958
Mountain States Telephone, October 1961
Mountain Bell, September 1972

Telephone Microwave Unit Nears Completion
Washington County News, June 9, 1966, Page 1

Microwave Tower Given Approval
Washington County News, September 12, 1974, Page 2

Helen B. Gardener and Quenton T. Bowler, " The People's Progressive Telephone Company, 1912-17: The Dream and the Reality".
Utah Historical Quarterly (UHQ), Volume 61, Number 1 (Winter 1993)
Pages 79-94

Southern Utah Memories: Telephone Operator Picketers Get a "Hosing" by Local Men Who Commandeer St. George City Fire Truck,
by Loren R. Webb, January 6, 2013

The heartbeat of St. George unsung heroins of the switchboard
Article by Elaine R. Alder
St. George Magazine, Volume 11, Number 4, July/August 1993, pp. 66-69