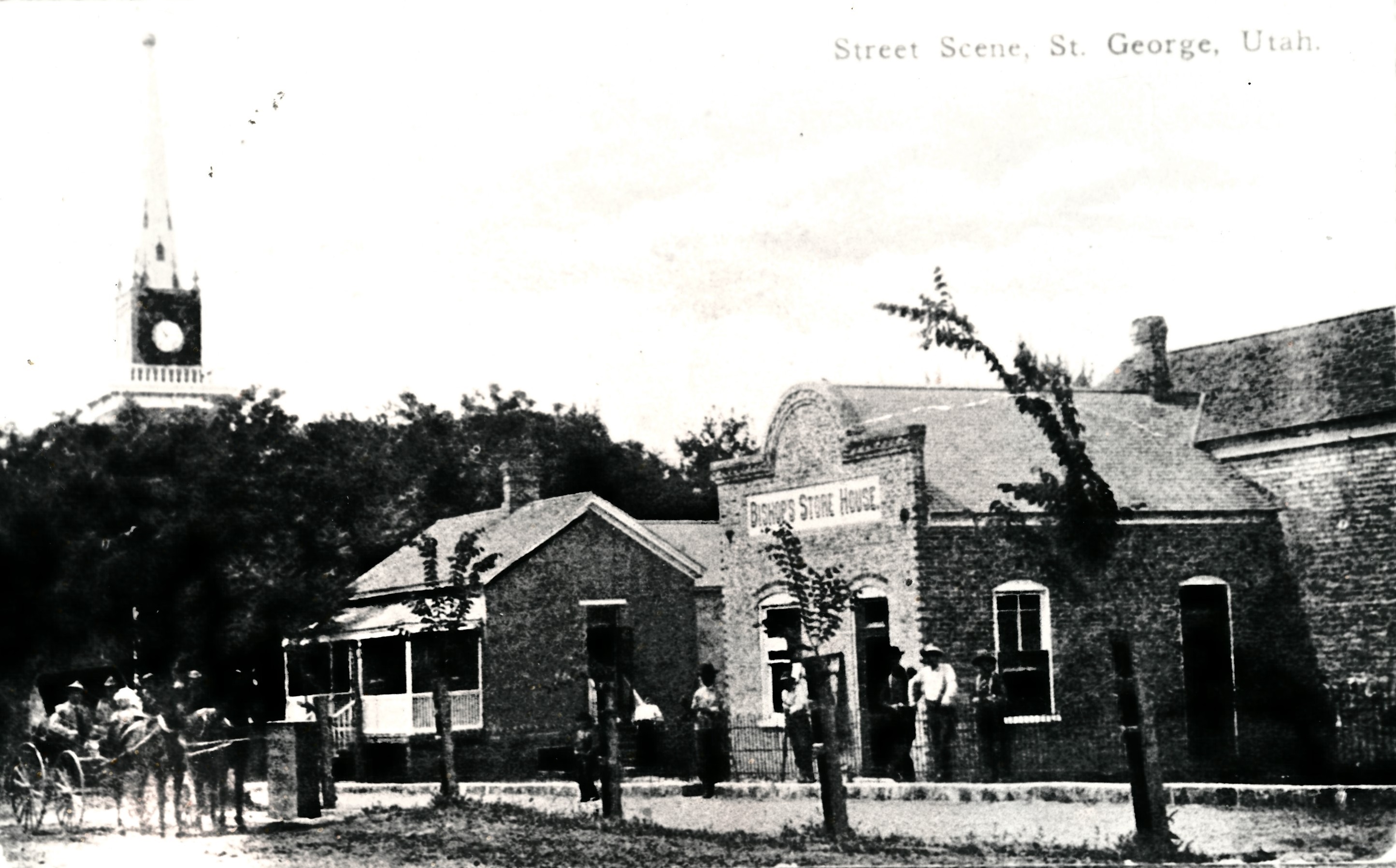 Photo of old telegraph office and later the Southern Utah Telephone building on the left.
The old Bishops' Store House is on the right.
The steeple of the St. George Tabernacle is in the background.
The camera is on Main Street in St. George facing southsouthwest.

For two photos farther up the block, see WCHS-04219 and WCHS-04220.

This photo was contributed on 3/13/2020 by Eric & Michelle Fleming from the estate of Michelle's parents,
Antone & Cornelia Nisson.