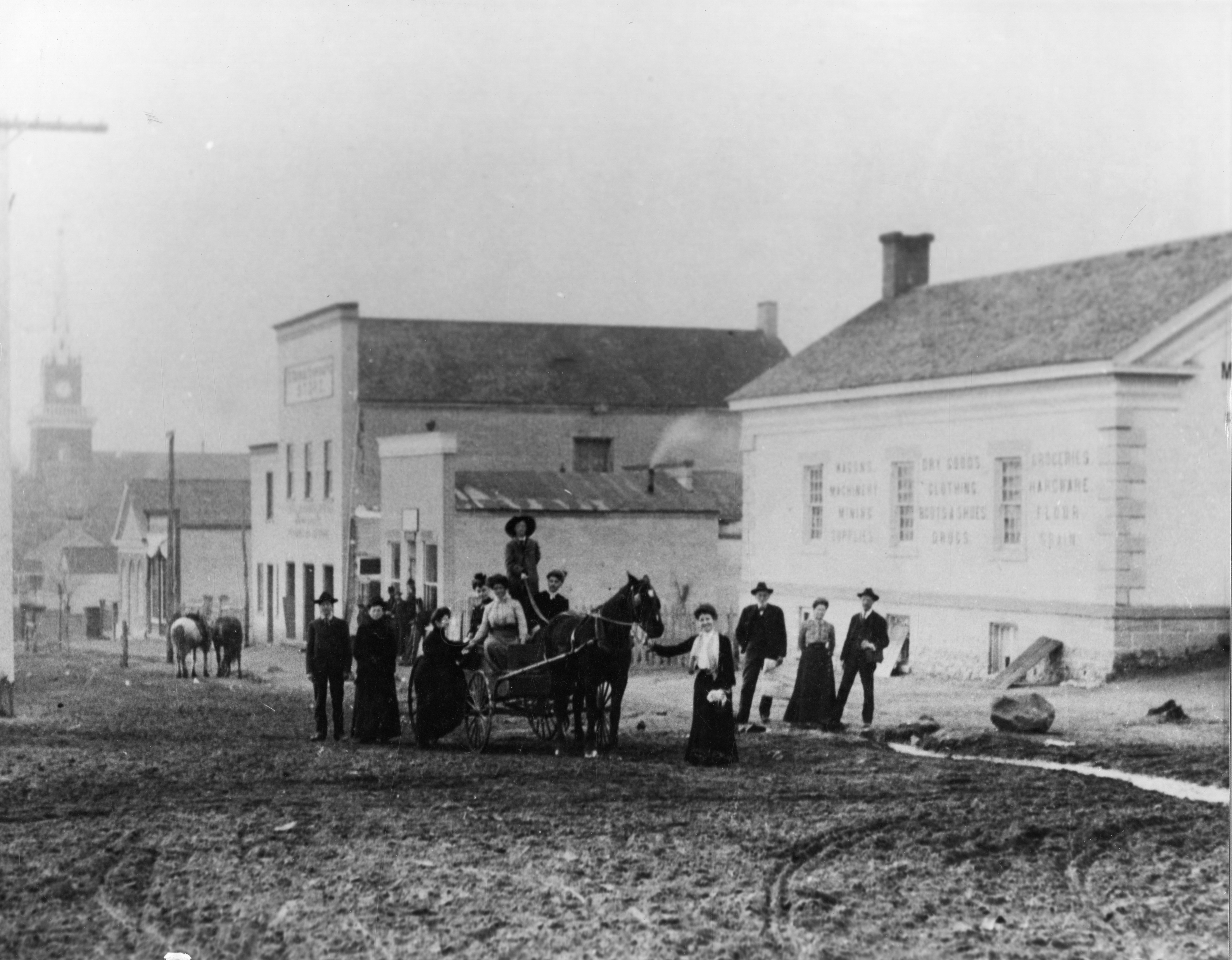 Photo of a wagon and people on Main Street just south of 100 North in St. George. In the background is
(right to left) the Woolleey-Lund & Judd store (often called "The Hub"), the fourth St. George post office,
???, ???, ???, and the St. George Tabernacle.

The camera is looking southwest.

For another photo from approximately this same location, see WCHS-04219.
And for a photo farther down the block, see WCHS-04156.

This photo was contributed on 3/13/2020 by Eric & Michelle Fleming from the estate of Michelle's parents,
Antone & Cornelia Nisson.