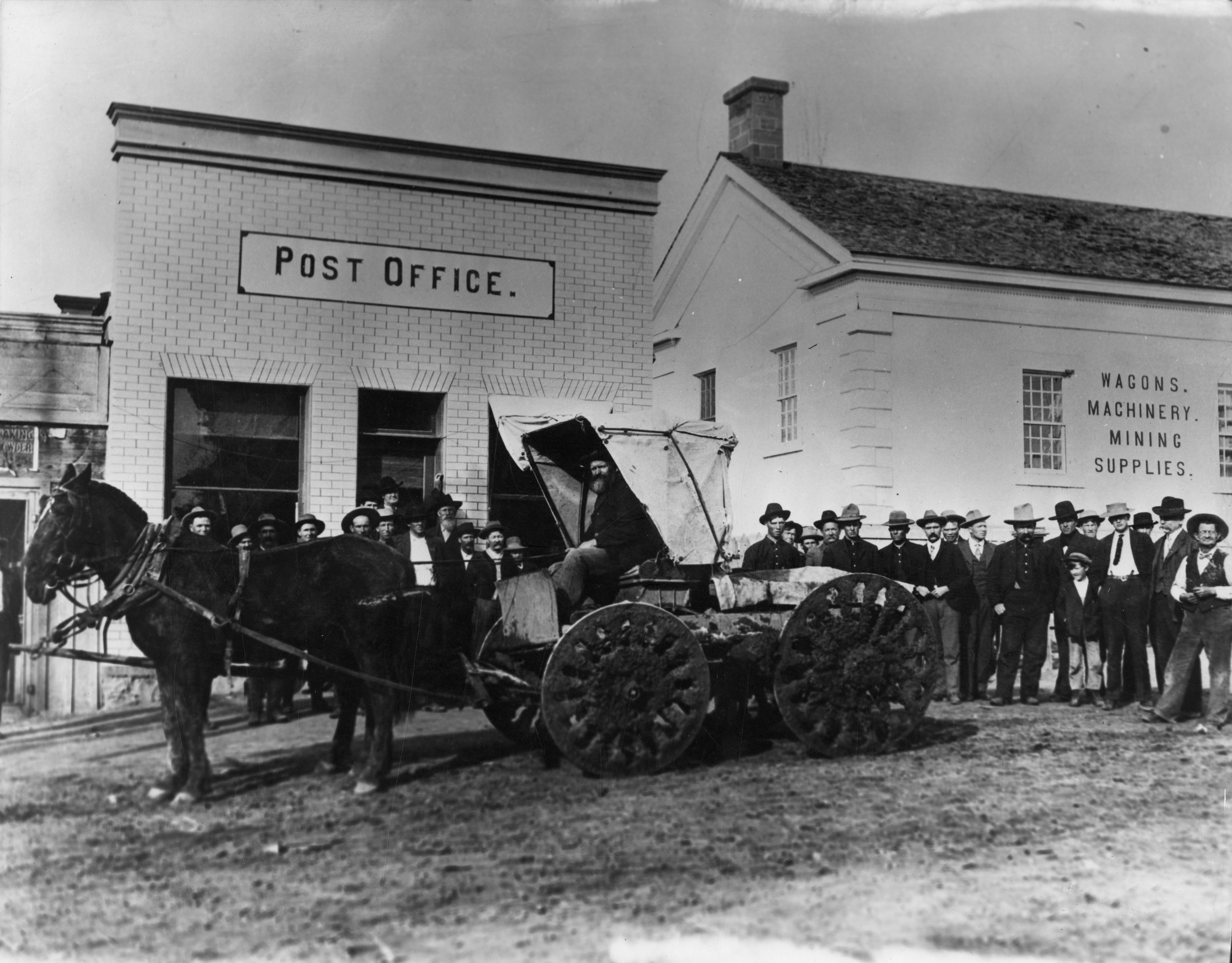 Photo of a wagon driven my Jacob Schmutz and a group of people in front of the old Post Office on the west side
of Main Street between Tabernacle and 100 North (now St. George Blvd) in St. George.

This photo was taken in the late 1880s or early 1890s.

The caption on the back of the photo said the mail wagon was just in from the Modena-Enterprise run. Jacob
Schmutz was the driver. Notice the mud covered wheels. It was oft times a very difficult trip. This was the fourth
location for the post office. The mercantile to the right is the Woolleey-Lund & Judd store, often called "The Hub".

For another photo from approximately this same location, see WCHS-04220.

This photo was contributed on 3/13/2020 by Eric & Michelle Fleming from the estate of Michelle's parents,
Antone & Cornelia Nisson.