LOCATION

145 North 100 East
St. George, UT 84770
(435)628-7274
https://dupstgeorge.org
https://www.facebook.com/dupmcquarriememorialmuseum

Admission is free.

Temporary hours through December 2020:
11:00 am - 3:00 pm, Mondays, Tuesdays, Fridays, and Saturdays
Private tours can be arranged by calling the museum.



HOLDINGS
The McQuarrie Memorial Museum has over 2000 pioneer histories (including people, localities, and obituaries),
500+ pioneer photographs, and 1500+ artifacts. Copies of any of the histories and photos can be ordered and
put on a CD for a small fee. For indicies, see:

List of personal histories
List of photos
List of artifacts
List of histories of past DUP member
List of histories of local sites
List of miscellaneous histories

Each month, one of the artifacts is featured with a news article:

September 2009 Artifact of the Month - Portable Organ
November 2009 Artifact of the Month - Bottom Part of a Chafing Dish
February 2010 Artifact of the Month - Eight Day Clock



HISTORY
Mrs. Hortense McQuarrie Odlum, a granddaughter of an early mayor of St. George, was approached with the
idea of creating a place to put many choice heirlooms held by family members. She provided $17,000 for
construction and commissioned her personal architect to assist in the design and construction of a building
with the express purpose of housing pioneer relics.

The McQuarrie Memorial Hall was completed in 1938 and dedicated on June 17 of that year. Mrs. Odlum spoke
at the dedication.

The museum is presently maintained and operated by the Daughters of Utah Pioneers (DUP).



PHOTOS
In the photograph below from the book, "Under Dixie Sun", appear (left to right) Frank Penrose, Hortense
McQuarrie Odlum, Hector McQuarrie, Ella M. Hatch, Rulon McQuarrie, Zella M. Walker, Marie M. Hemenway,
Ruth M. Penrose, Mrs. Hector McQuarrie, and Walter Walker.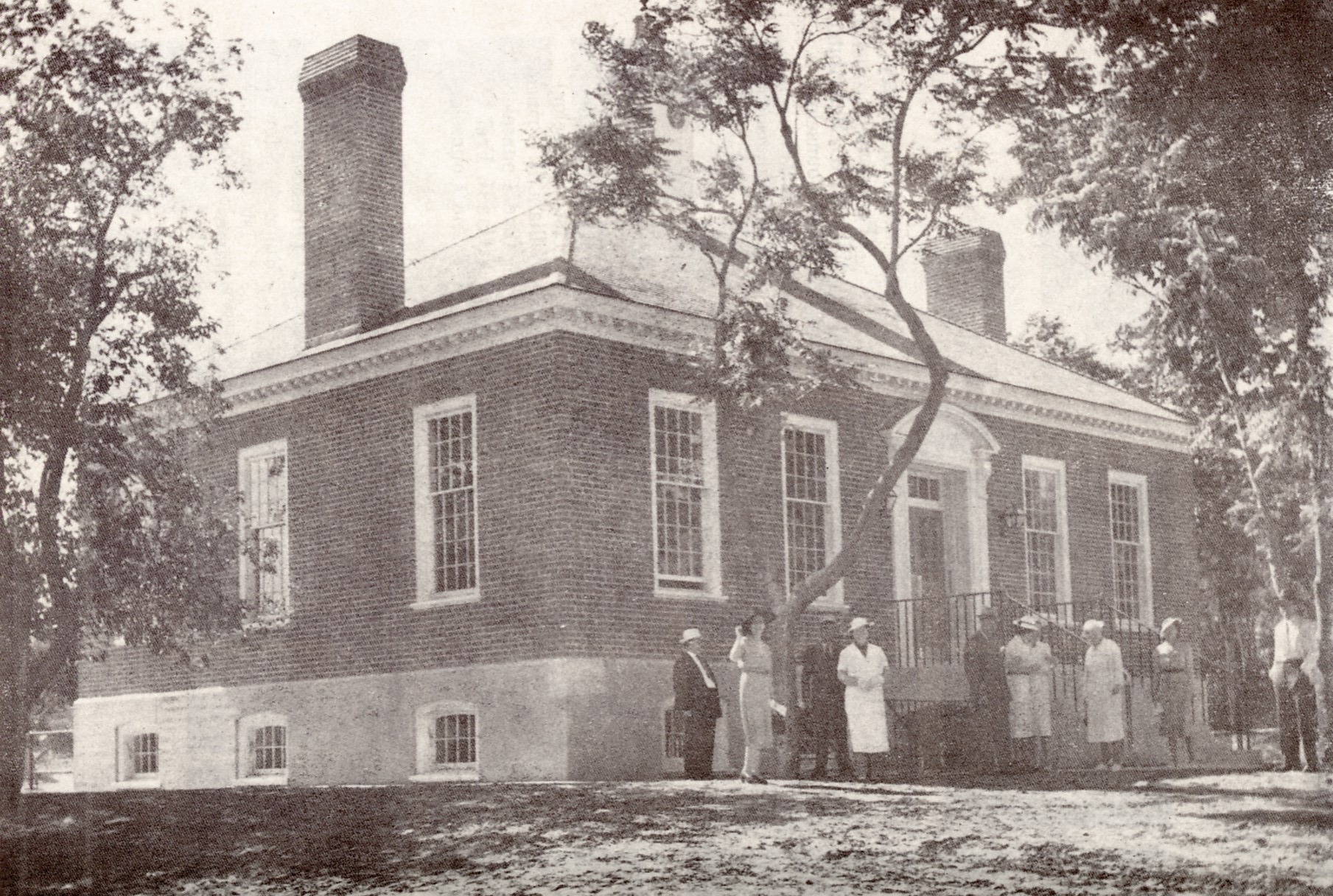 WCHS photos:
WCHS-00868 Postcard photo of the McQuarrie Memorial Hall



REFERENCES
Landmark & Historic Sites: Informational Guide of Historical Sites within the City of St. George
Second edition, Revised 2011, Page 55
Compiled by the St. George Community Development Department

Landmark & Historic Sites: Informational Guide of Historical Sites within the City of St. George
Third edition, Revised 2015, Page 57
Compiled by the St. George Community Development Department

Explore the McQuarrie Memorial Museum, where pioneers are remembered all year-round
Article by Mori Kessler, St. George News, 7/23/2017

Cupola on 81-year-old pioneer museum gets face-lift
Article by Mori Kessler, St. George News, 8/21/2019