LOCATION
For an expanded image, click here.



HISTORY
In 1956, Landon & Wanda Frei set up a card table in their front yard and began selling their apples to deer
hunters and others traveling up from California on old Highway 91. This was the beginning of the iconic Frei's
Fruit Market. After they outgrew the card table, they started selling from Cecil Frei's fruit stand. They added to
their own fruit and vegetables by sourcing from other local growers. And eventually they bought a truck to bring
in produce from northern Utah and out of state.

They built their own fruit stand on the corner in front of their house. Paul Iverson Construction was the contractor.

In 2007, the original fruit stand was torn down and a larger and more substantial building was added. The old
stand was demolished on March 5 and the new store officially opened on June 16.

When the fruit stand was finished, it was obvious that more room was needed to store produce. So a warehouse
was built across the street at 1401 Vernons Street.

The Frei's Fruit Market has remained in the Frei family ever since and is the only one of the Santa Clara fruit
stands that has survived to this day. In 2006, Landon & Wanda turned the business over to their daughter,
Vicki Frei Lasswell, who manages the store, and to their son, Bryce Frei, who handles the gardening duties.
But Landon & Wanda continued to be active in the business.



PHOTOS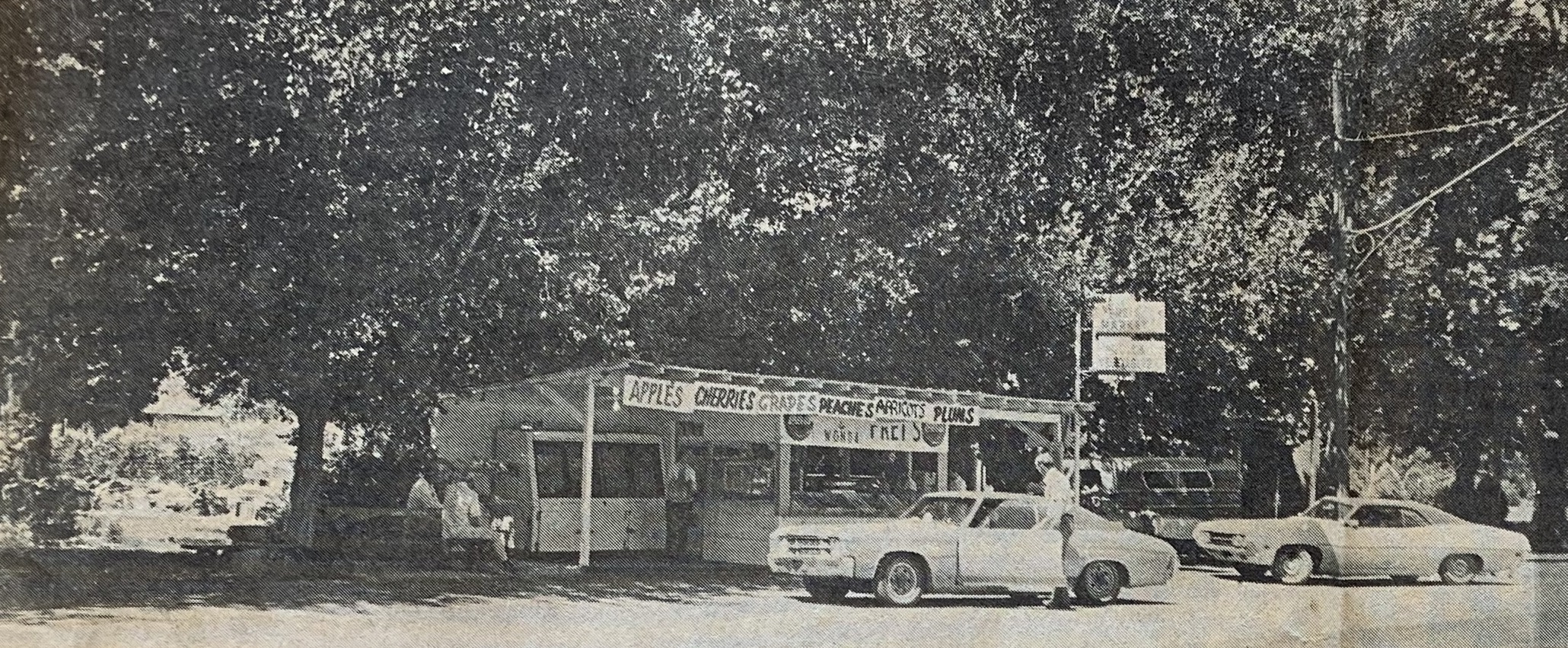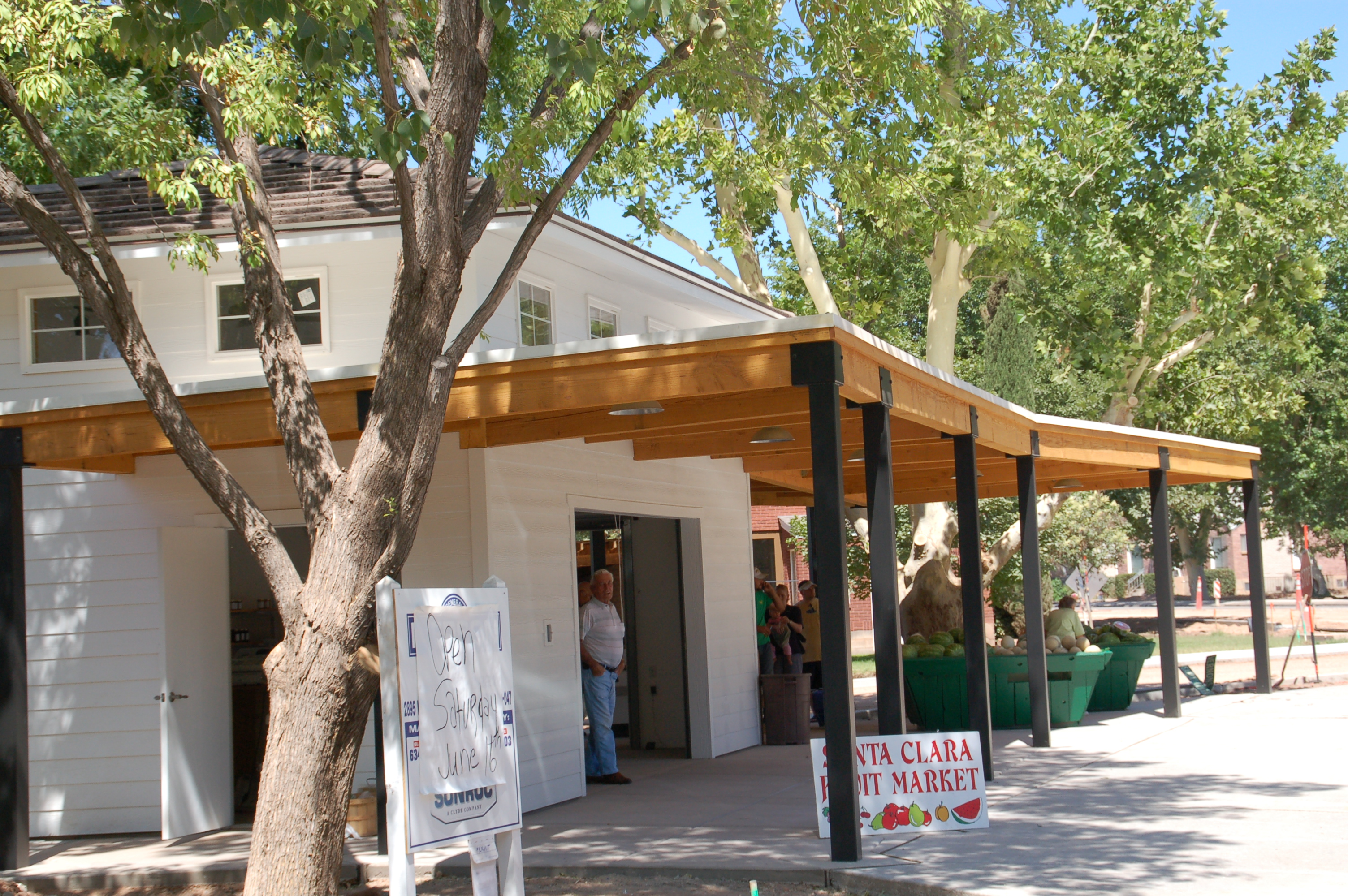 WCHS-04382 Front of Frei's Fruit Market on 3/15/2007 looking west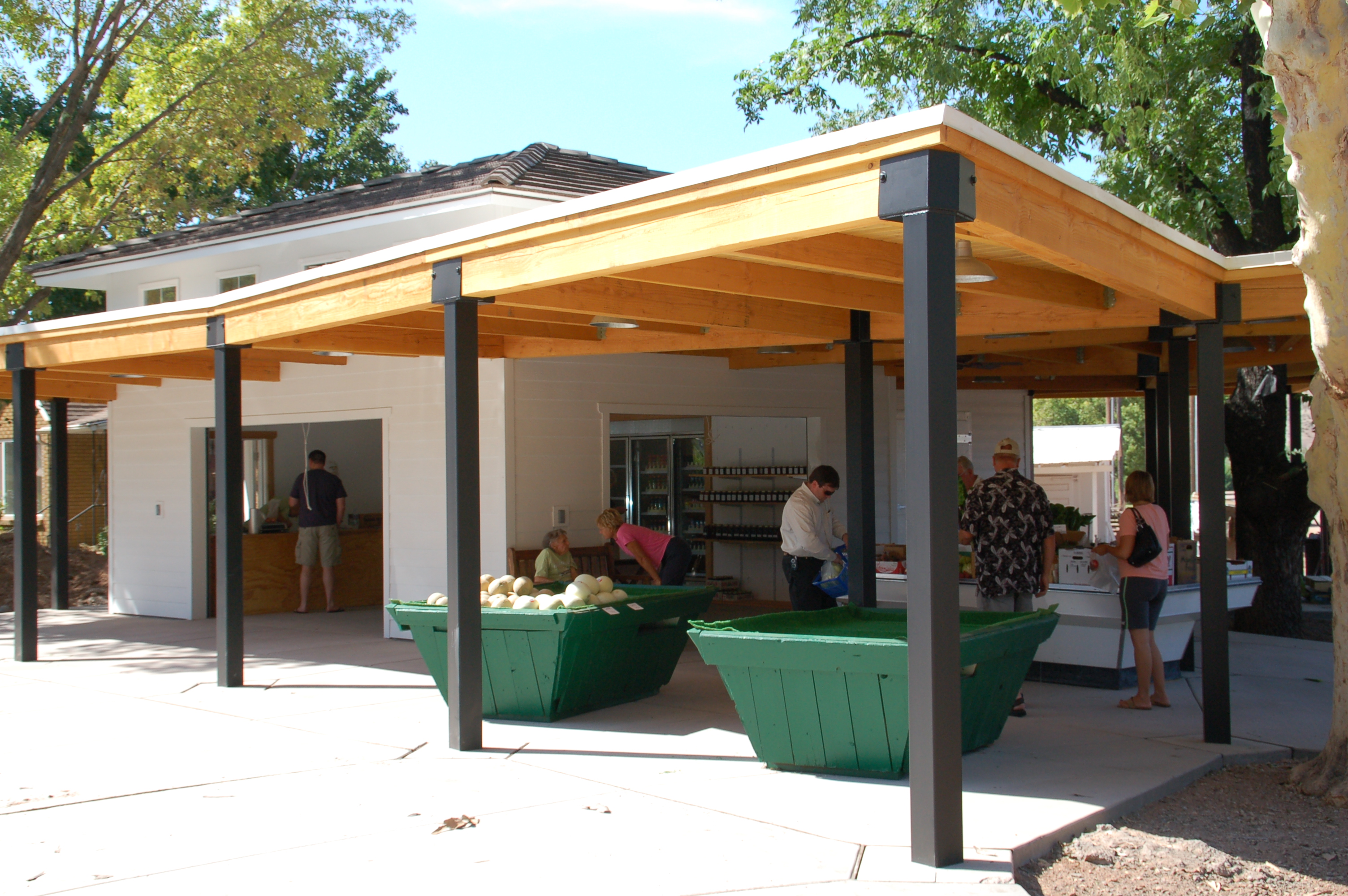 WCHS-04383 Front of Frei's Fruit Market on 3/15/2007 looking southsouthwest

Other WCHS photos:
WCHS-04384 Photo of Frei's Fruit Market on 3/15/2007
WCHS-04385 Photo of Frei's Fruit Market on 3/15/2007
WCHS-04390 Photo of the old Frei's Fruit Stand in Santa Clara being demolished
WCHS-04391 Photo of the old Frei's Fruit Stand in Santa Clara being demolished
WCHS-04392 Photo of the foundation of the new Frei's Fruit Market in Santa Clara
WCHS-04393 Photo of the frame for the new Frei's Fruit Market in Santa Clara
WCHS-04394 Photo of the frame being covered at the new Frei's Fruit Market
WCHS-04395 Photo of the outside covered area under construction at the new Frei's Fruit Market
WCHS-04396 Photo of the front of the new Frei's Fruit Market under construction in Santa Clara
WCHS-04397 Photo of Robert Sasse installing shelves at the new Frei's Fruit Market
WCHS-04398 Photo of Paul Iverson setting the counters in the new Frei's Fruit Market
WCHS-04399 Photo of Robert Sasse building more display tables for the new Frei's Fruit Market
WCHS-04400 Photo of the front of the new Frei's Fruit Market in Santa Clara
WCHS-04401 Photo of the front of the new Frei's Fruit Market in Santa Clara



REFERENCES
Keeping It Fresh, Fruits of Their Labor
Story by Joan Whitely and photos by Samantha Clemens
Article in the Las Vegas Review-Journal, July 31, 2005, Page 1K and Page 6K.

Santa Clara plans for growth
Article by Bill Heaton, Color Country Spectrum, October 3, 1976

Fruit stands vital part of economy
Article by Bill Heaton, Spectrum, July 12, 1981

Frei's Fruit Market has survived
Article by Jerry Garrett, Spectrum, September 29, 1981

Fruit stand has become local tradition
Article in The Spectrum, April 21, 1991, p. B6

Fuzzy fruit ripe for the picking
Article by Lisa Snedeker, Spectrum, August 17, 1993

Frei's Market, a Southern Utah Institution
Article in St. George Today, October 2006, p. 16

Home 'Freis' Long-standing Santa Clara Fixture Soon Back in Business
Article by Cami Cox, The Spectrum, May 7, 2007, pp. A1, A?, and A15