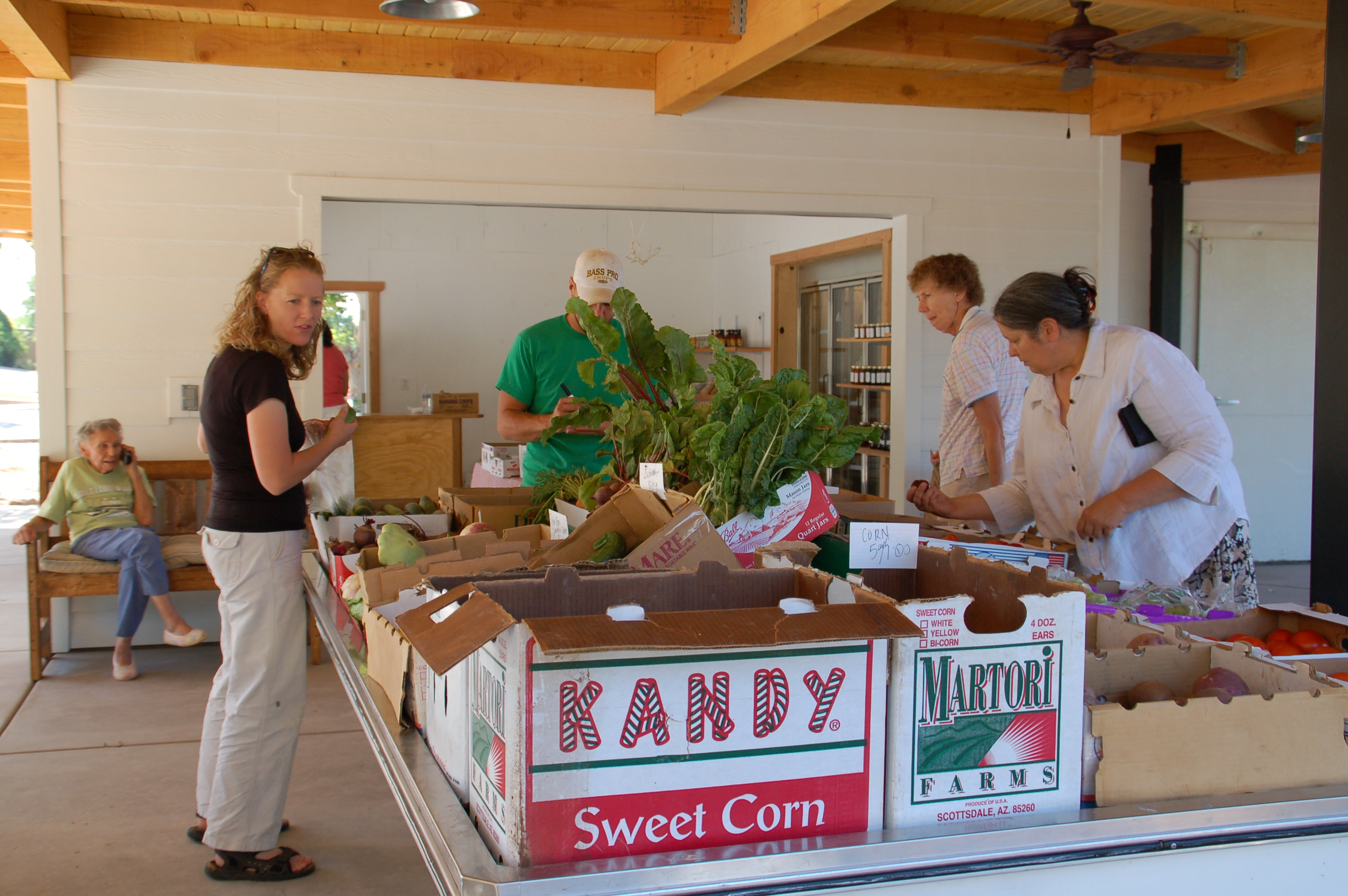 To enlarge, click here

Photo of the newly rebuilt Frei's Fruit Market in Santa Clara.
The camera is facing southeast.
The owner, Wanda Frei, is seated on the bench talking on a phone.

This photo was taken on June 15, 2007 and contributed by Loretta Frei Adams on December 27, 2020.