LOCATION
56 East Tabernacle
St. George, Utah 84770
Telephone 129 in the 1941 telephone book
Not listed in the 1958 and later telephone books

Was originally behind the Arrowhead Hotel, but then added a store front on Tabernacle.

37° 6' 28" North Latitude, 113° 34' 57" West Longitude
2,741 feet MSL

Plat A, Block 15, probably Lot 6 on the old pioneer map of St. George.



HISTORY
Started with Henderson Cox's blacksmith shop. ???
That shop evolved into an auto garage.

The building was improved or a new building was built ???
located behind the Arrowhead Hotel.
It was called Cox's Garage.

A storefront on Tabernacle was added carrying the name Arrowhead Garage.
They sold appliances and John Deere tractors. They added general merchandise
and by 1955 it had evolved into the Arrowhead Department Store.



PHOTOS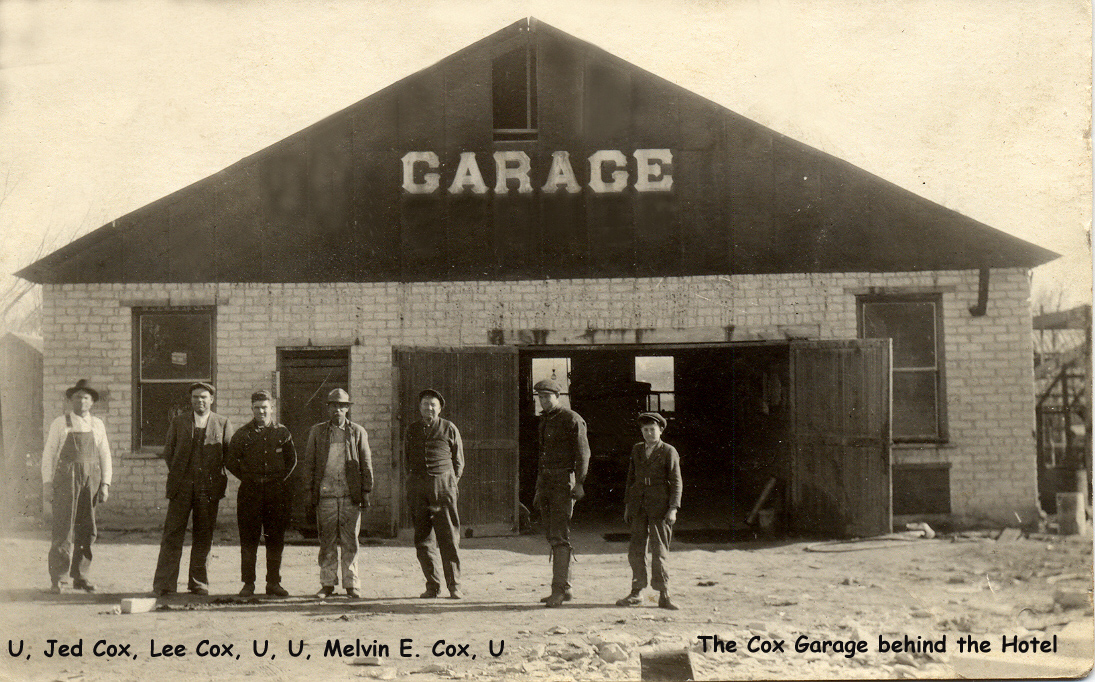 WCHS-01079 The Cox Garage

Other WCHS photos:
WCHS-01078 Photo of Henderson Cox's blacksmith shop
WCHS-01080 Photo of Melvin Cox in front of the Arrowhead Garage
WCHS-04166 Photo of the inside of the Cox Blacksmith Shop



REFERENCES
TBD