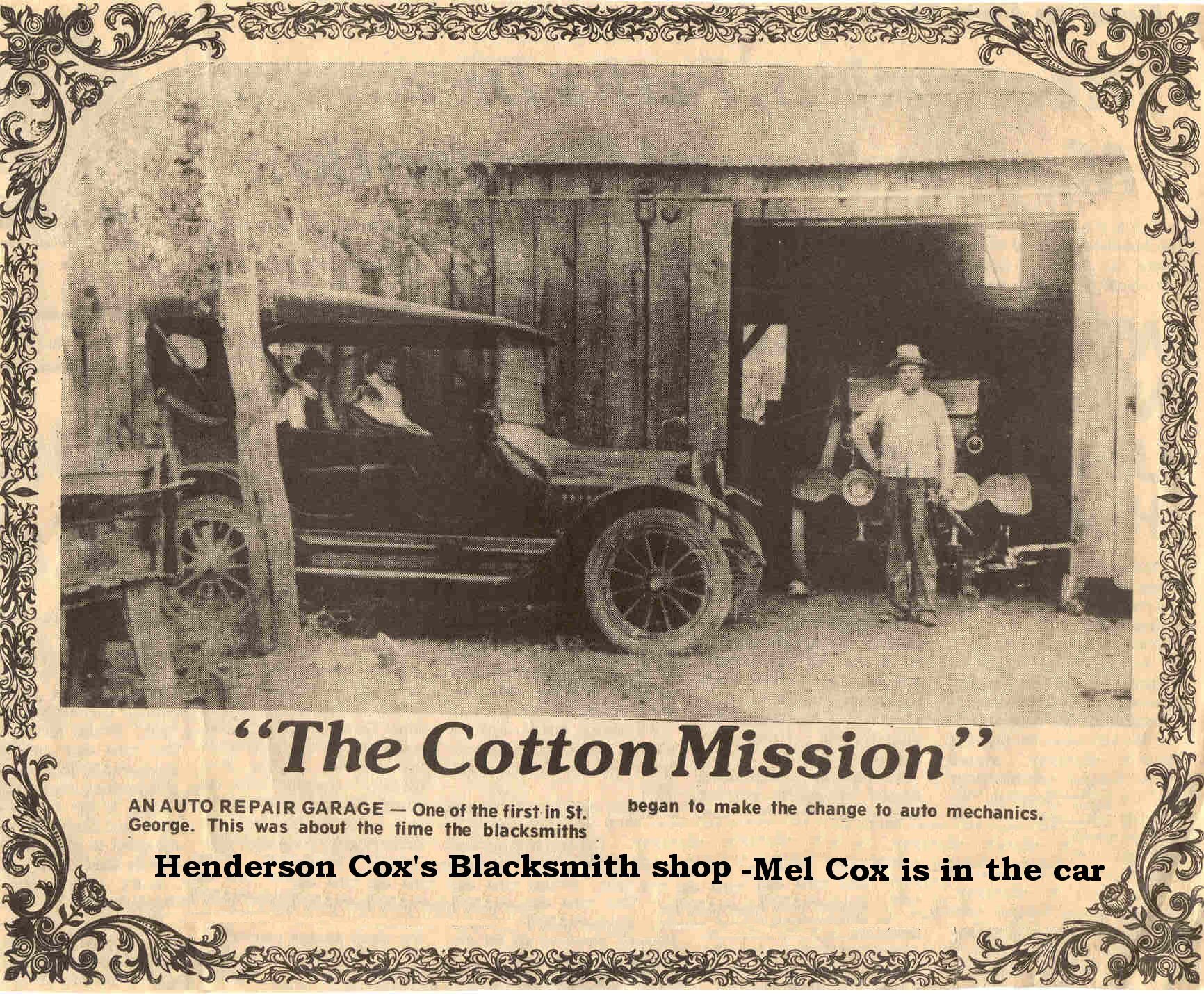 Photo of Henderson Cox's blacksmith shop in St. George.
Melvin Cox and an unidentified lady are sitting in a car out in front.
The photo was taken about the time blacksmiths began to make the change to auto mechanics.

The photo was scanned by Lorna Cox Wood and
contributed by Sandra Barton Gwilliam on 8/19/2011.