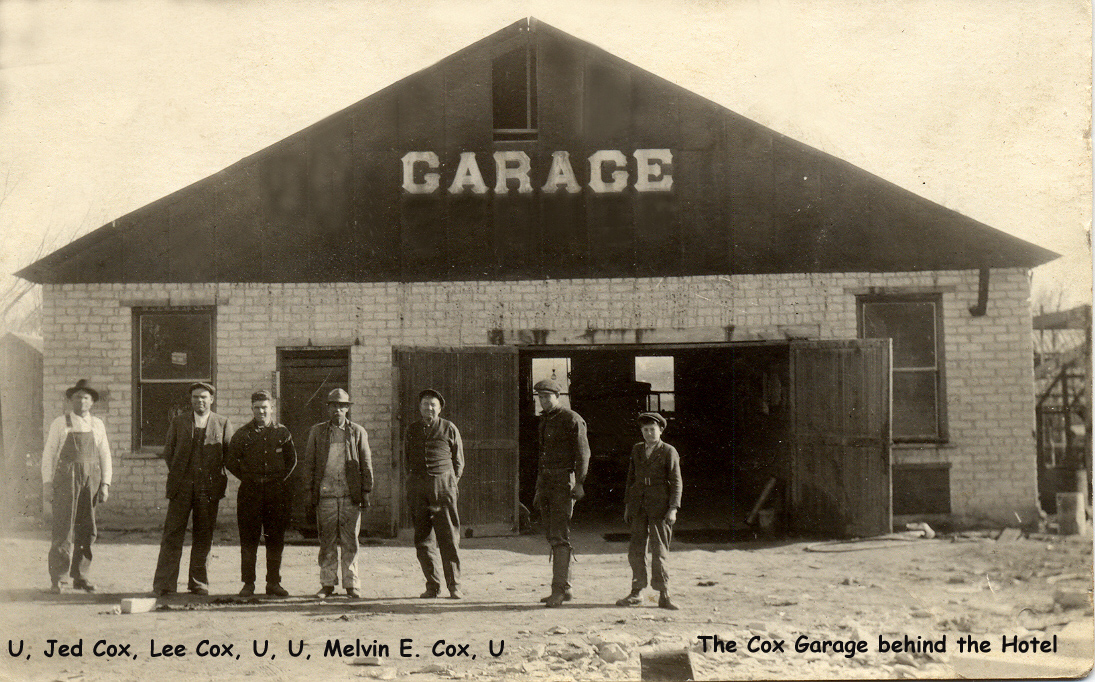 Photo of some people in front of the Cox Garage located behind the Arrowhead Hotel in St. George.

Left to right are [unknown], Jed Cox, Lee Cox, [unknown], [unknown], Melvin E. Cox, and [unknown].

The photo was scanned by Lorna Cox Wood and
contributed by Sandra Barton Gwilliam on 8/19/2011.