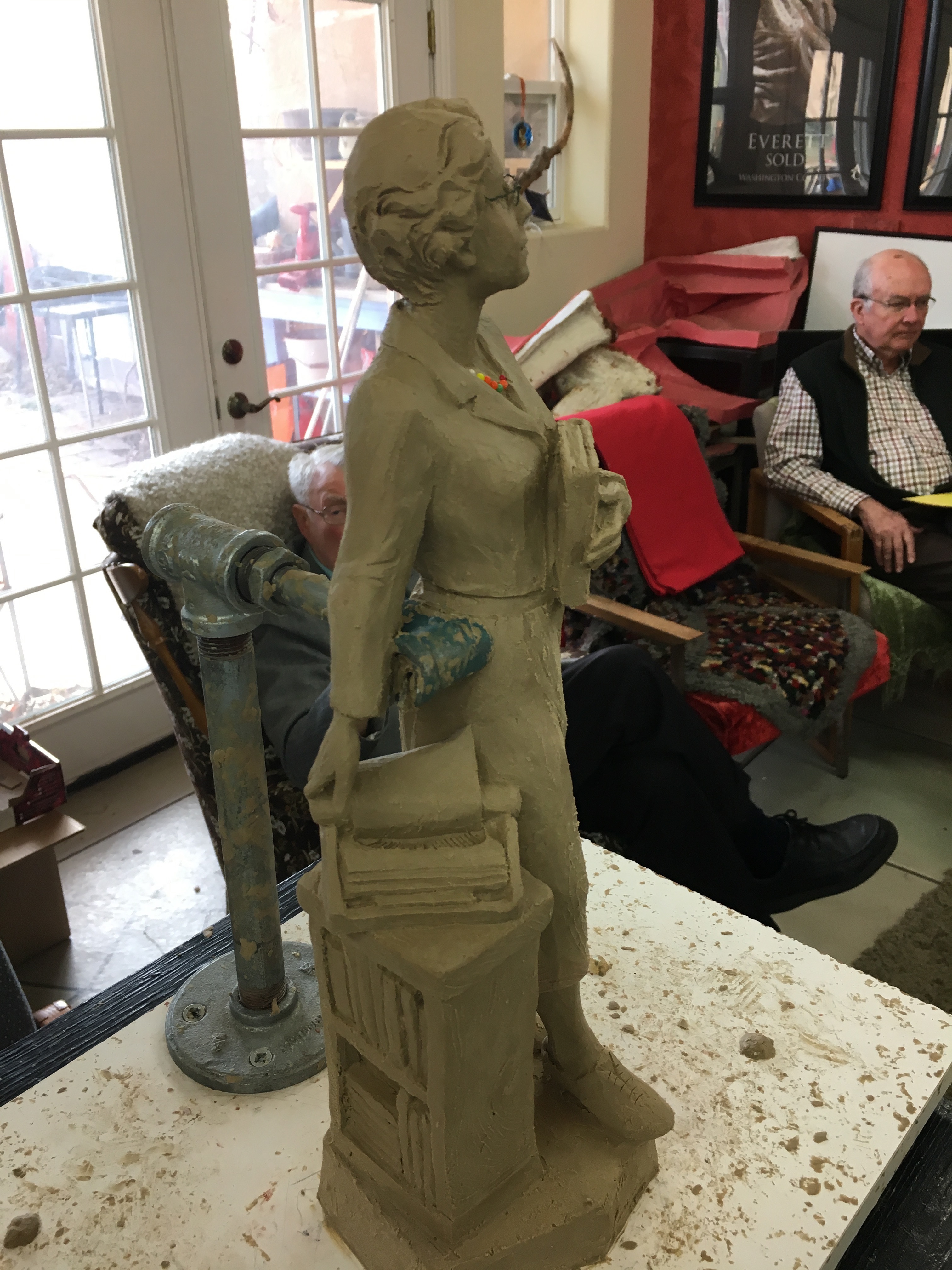 Photo of the maquette (small preliminary model) done by sculptor, Annette Everett,
for the WCHS Juanita Brooks Project.

Project advisor and WCHS board member, Dr. Douglas D. Alder (behind the maquette),
and project manager, Keith Cannon (right), are seated in the background.

Photo taken by WCHS President, Richard Kohler, on 2/16/2018 and contributed on 3/31/2018.