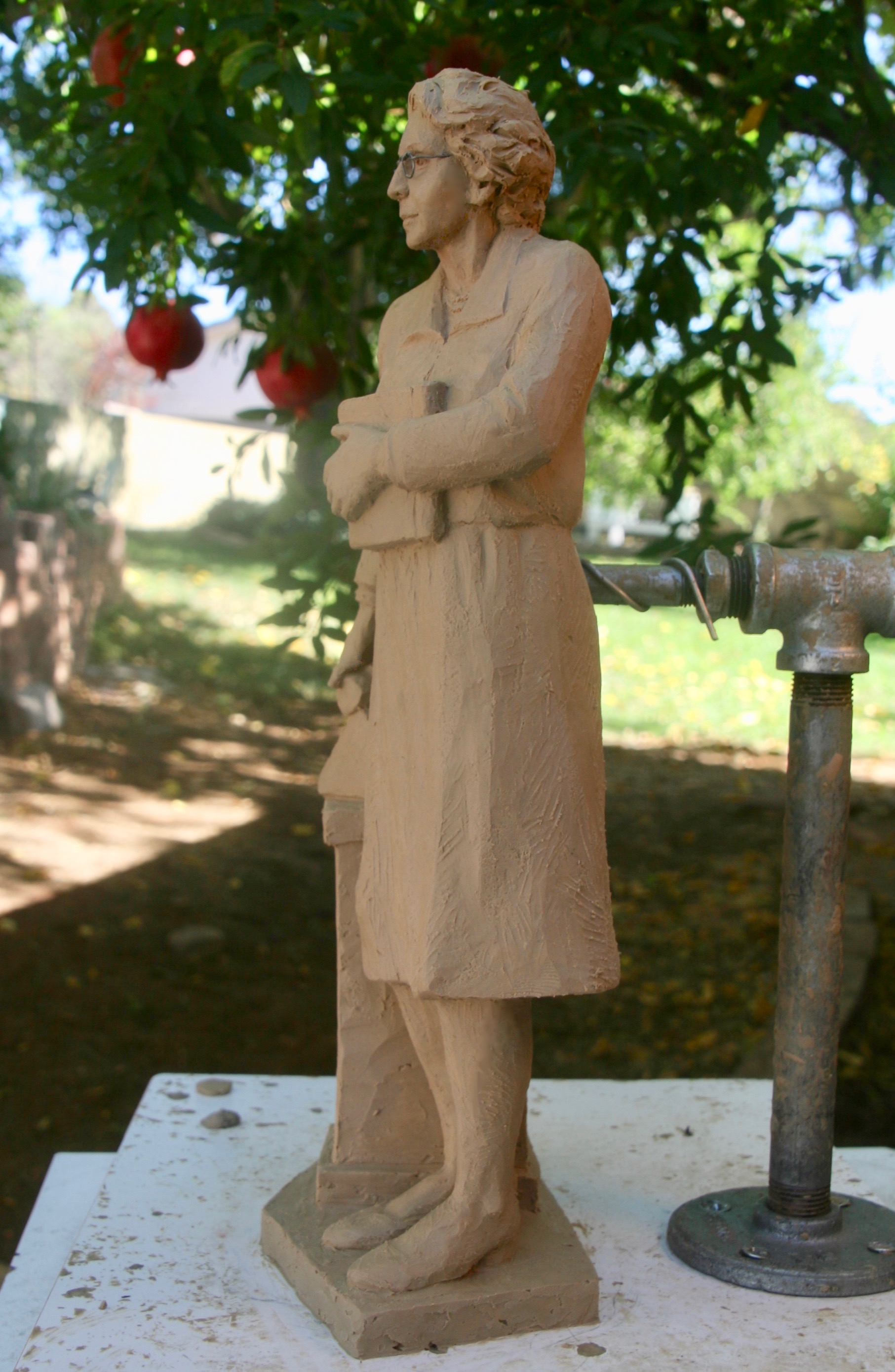 Photo of the maquette of the Juanita Brooks statue by sculptor, Annette Everett.
This statue is being sponsored by the Washington County Historical society and its generous donors.
For details about the Juanita Brooks Statue Project, click here.

For other views, see WCHS-04349, WCHS-04350, WCHS-04352, WCHS-04353, WCHS-04354,
WCHS-04355, and WCHS-04356.

For photos of a preliminary version of this maquette, see WCHS-03634, WCHS-03635, WCHS-03636,
WCHS-03637, WCHS-03638, WCHS-03639, and WCHS-03640.

This photo was taken by Annette Everett (the sculptor) on October 20, 2020 and contributed by her
on October 22, 2020.