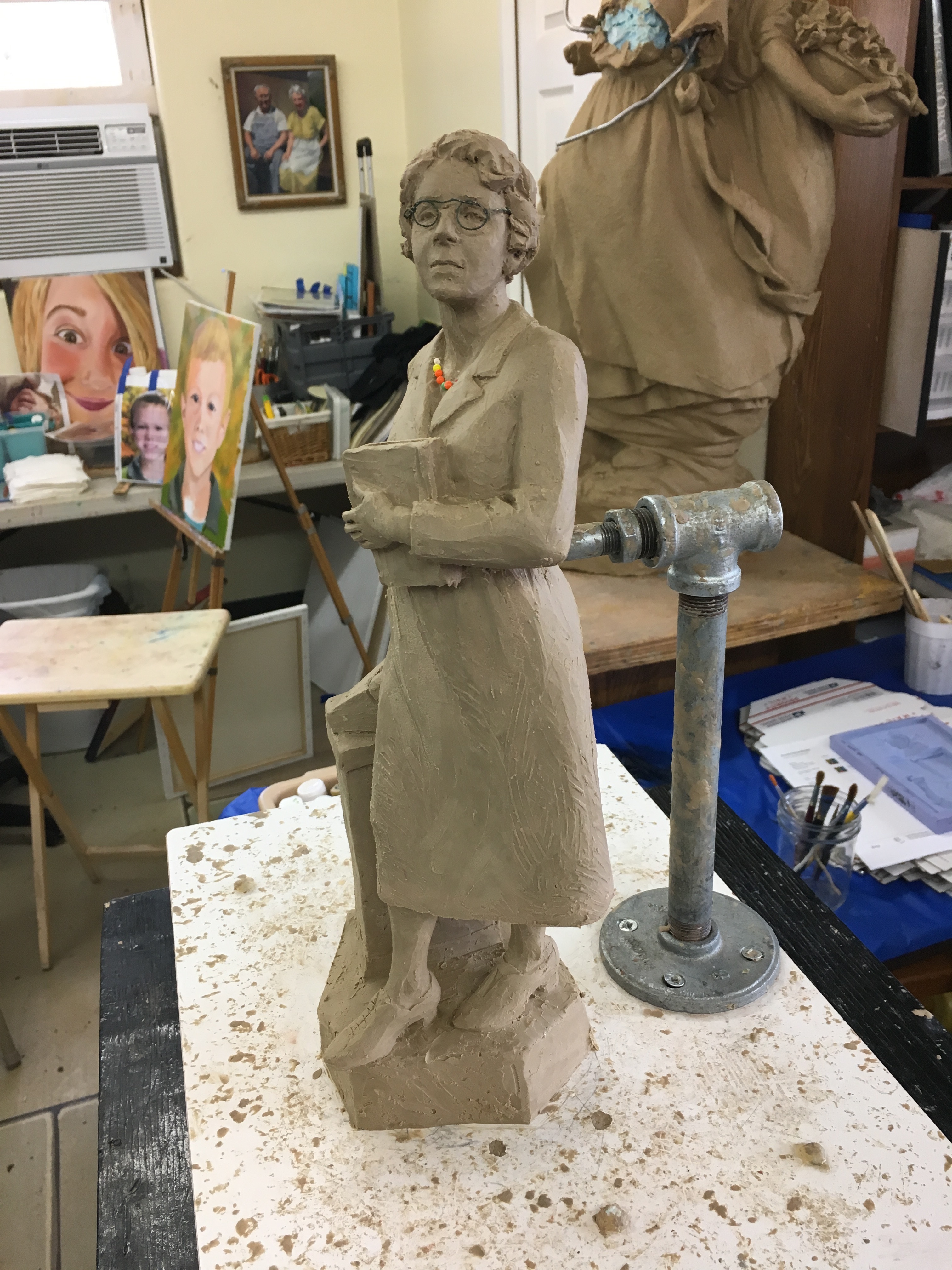 Photo of the maquette (small preliminary model) done by sculptor, Annette Everett,
for the WCHS Juanita Brooks Project.

For other views, see WCHS-03634, WCHS-03636, WCHS-03637, WCHS-03638, WCHS-03639,
and WCHS-03640.

For photos of the next version of this maquette, see WCHS-04349, WCHS-04350, WCHS-04351,
WCHS-04352, WCHS-05353, WCHS-04354, WCHS-04355 and WCHS-04356.

Photo taken by WCHS President, Richard Kohler, on 2/16/2018 and contributed on 3/31/2018.