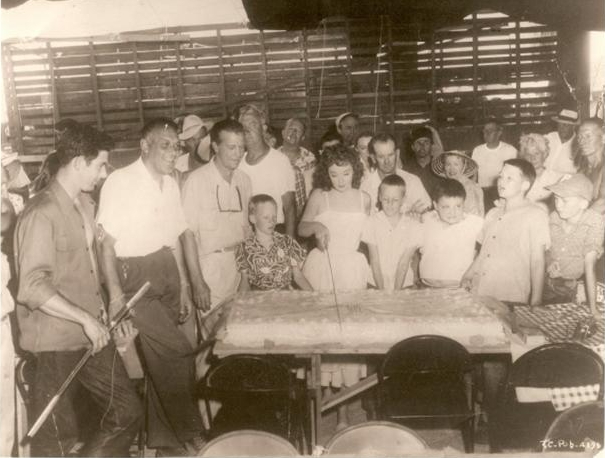 Photo of a birthday party for Susan Hayward held while she was in St George for the filming of
the John Wayne film, "The Conqueror".

In the front row, left to right:
???, ???, Dick Powell, one of Hayward's twin sons, Susan Hayward cutting a birthday cake, her other son,
Steve Schmutz, Steve's cousin Wally Jay, and Garth Pickett of the Pickett Lumber Co. family.
The twins names are Gregory and Timothy Barker.
Susan is cutting the cake with the prop sword of Genghis Khan!

Also see Steve Schmutz' memory of that day.

Probably taken 6/30/1955, Susan's 38th birthday.

Photo contributed by Stephen D. Schmutz.