WASHINGTON COUNTY HISTORICAL SOCIETY (Washington County, Utah)
GEORGE EDMOND MILES
(early settler, businessman, teacher, city clerk, juvenile judge,
justice of the peace, and church official)
BIOGRAPHY
George E. Miles left his mark on Utah's Dixie.

Born December 9, 1866, in London St Mary, Surrey, England, he came to Utah with his family in 1878. As a young boy he worked as a store clerk in Silver Reef. At the age of sixteen, he entered the St. George Stake Academy and eventually passed the teacher's examination. He taught school for a short time before returning to Silver Reef. Later he took up farming. George Edmond married Josephine Victoria Jarvis, daughter of George & Ann Prior Jarvis. They had 7 children. Active in community and church affairs, Mr. Miles served as St. George city clerk for eighteen years, juvenile judge for eight years, and as justice of the peace for three terms. As patriarch of the St. George Stake for nearly thirty years, Mr. Miles became a local legend because of his speaking ability. Blessed with an unusually strong voice, he shunned the use of the microphone and boomed his messages to a captivated audience. He had a longstanding knowledge of the area and was a popular speaker.

Victoria died May 4, 1941 and in St. George. She is buried in Plot B-8-4-2 of the St. George City Cemetery.

George died in February 7, 1970 in Washington at the age of 103. He is buried in Plot B-8-4-3 of the St. George City Cemetery.



FAMILY
George's Parents and Siblings:
John Henry William Miles
Jane Mary Wyatt Miles
Henry William Miles
Edith Emily Miles
Arthur Frederick Miles
George Edmund Miles

(8/9/1825-1/10/1878) (common law marriage)
(2/16/1837-5/3/1903)
(11/24/1862-1/27/1950) (married Margaret Elizabeth Clinton)
(12/27/1864-12/28/1919) (married Casper Harmon Bryner)
(12/9/1866-11/25/1953) (married Ida Walker and Zaidee Walker)
(12/9/1866-2/7/1970) (married Josephine Victoria Jarvis)

Wife and Children:
Josephine Victoria Jarvis Miles
George Jarvis Miles
Henry Jarvis Miles
Ann Jarvis Miles
Mary Jarvis Miles
Walter Jarvis Miles
Maurice Jarvis Miles
Heber Jarvis Miles


(4/21/1866-5/4/1941) (married 6/30/1895)
(xx/xx/1896-xx/xx/xxxx) (married Xxxxxxx X. Xxxxxxxx)
(1/1/1900-xx/xx/xxxx) (married Xxxxxxx X. Xxxxxxxx)
(4/22/1901-xx/xx/xxxx) (married Xxxxxxx X. Xxxxxxxx)
(xx/xx/1903-xx/xx/xxxx) (married Xxxxxxx X. Xxxxxxxx)
(10/11/1905-8/14/1993) (married Xxxxxxx X. Xxxxxxxx)
(11/24/1907-4/28/2000) (married Mary Lyon)
(1/20/1910-6/5/1911)
PHOTOS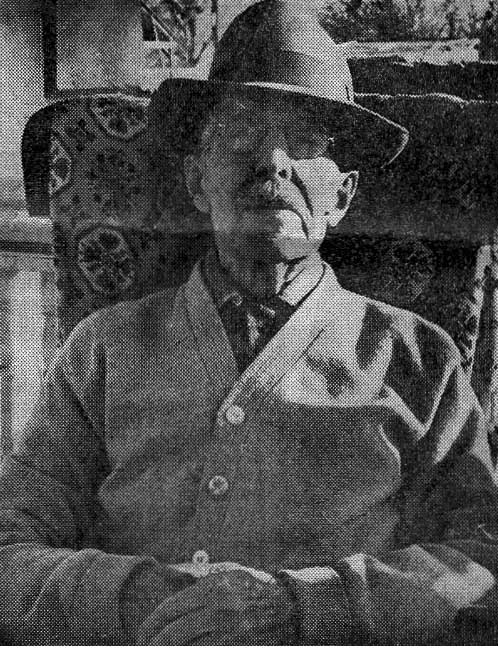 George E. Miles at Age 102



REFERENCES
George E. Miles article on the George & Ann Jarvis Family website

George E. & Josephine Victoria Jarvis Miles genealogy on the George & Ann Jarvis Family website

George Edmund Miles
A research report by Elaine Young, Ph.D.

A Visit with George E. Miles (George Jarvis, the Temple Tower and Water)
A record of a visit by Zora Smith Jarvis with her uncle, George E. Miles, on October 20, 1966

FamilySearch entry for John Henry William Miles

FamilySearch entry for Jane Mary Wyatt

FamilySearch entry for George Edmond Miles

FamilySearch entry for Victoria Josephine Jarvis