BIOGRAPHY
Erastus Snow, son of Levi and Lucina Snow, was born November 9, 1818, in St. Johnsbury, Vermont.

When he was fourteen years old, two missionaries from the Church of Jesus Christ of Latter-day Saints visited his family and taught them the principles of salvation as outlined by the Prophet Joseph Smith and found in the Book of Mormon. After listening to their message, most of the family (excluding the father and two sons) eventually joined the Church. Erastus Snow was baptized on February 3, 1833, by his older brother William.Erastus Snow developed a great love for the gospel and studied the scriptures diligently to become more conversant with Church doctrine. In addition to his studies, he eagerly served the Church by spending a great amount of time sharing his testimony with others.

On June 28, 1834, when 16 years old, he was ordained to the office of a Teacher in the Aaronic Priesthood and less than five months later to the office of Priest. On August 16, 1835, he was ordained an elder in the Melchizedek Priesthood and from that time forward became very active in missionary work, preaching the gospel in many part of the United State and Europe. Many people accepted Mormonism as a result of his labors.

In addition to his missionary work, Snow participated in several significant events in early Church history. In 1835, he met the Prophet Joseph Smith in Kirtland Ohio, and while there attended a special Elder's School with 300 other elders.

When persecution increased in Kirtland, he helped relocate the Church to Far West, Missouri, where he later married his first wife, Artemesia Beman, on December 3, 1838.

With the intensification of anti-Mormon persecution in Far West, the saints were forced to flee again, this time to Nauvoo. While residing in Nauvoo, Snow married a second wife, Minerve White, in January of 1846 in compliance with the doctrine of plural marriage as instituted by Joseph Smith. Later he married a third wife, Elizabeth R. Ashby, on December 19, 1847, and a fourth wife, Julia Josephine Spencer, on April 11, 1856.

Under the leadership of Brigham Young, Joseph Smith's successor, Erastus Snow and his family left their home in Nauvoo to migrate to the Great Basin where the Saints hoped to find rest from the continued persecution. In his move he organized and led various parties of the saints.

After their arrival in the Salt Lake Valley, he was called to serve in a Stake Presidency, and in 1849 he was ordained a member of the Quorum of the Twelve Apostles. As an apostle he served a mission to Denmark and was responsible for the translation of the Book of Mormon, the Doctrine and Covenants, and other Church literature into the Danish language.

After returning, he was appointed to organize and supervise the settlement of Church members in Southern Utah. He was the presiding Mormon leader during the colonization of St. George.

In these and many other assignments he served efficiently and enthusiastically until his death in Salt Lake City on May 27, 1888.



FAMILY
Parents and Siblings:
Levi Snow
Lucina Streeter Snow
Shipley Wilson Snow
Zerrubbabel Snow
Levi Mason Snow
Mary Minerva "Millie" Snow
Charles Van Ranssalaen Snow
Melissa Diantha Snow
Lucina Snow
Willard Trowbridge Snow
Erastus Snow
Lydia Morrison Snow
William Snow

(7/22/1782-11/2/1841) (married 11/29/1801)
(10/16/1785-11/9/1858)
(xx/xx/xxxx-xx/xx/xxxx) (married Xxxxxxx X. Xxxxxxxx)
(xx/xx/xxxx-xx/xx/xxxx) (married Xxxxxxx X. Xxxxxxxx)
(xx/xx/xxxx-xx/xx/xxxx) (married Xxxxxxx X. Xxxxxxxx)
(xx/xx/xxxx-xx/xx/xxxx) (married Xxxxxxx X. Xxxxxxxx)
(xx/xx/xxxx-xx/xx/xxxx) (married Xxxxxxx X. Xxxxxxxx)
(xx/xx/xxxx-xx/xx/xxxx) (married Xxxxxxx X. Xxxxxxxx)
(xx/xx/xxxx-xx/xx/xxxx) (married Xxxxxxx X. Xxxxxxxx)
(xx/xx/xxxx-xx/xx/xxxx) (married Xxxxxxx X. Xxxxxxxx)
(xx/xx/xxxx-xx/xx/xxxx) (married Xxxxxxx X. Xxxxxxxx)
(xx/xx/xxxx-xx/xx/xxxx) (married Xxxxxxx X. Xxxxxxxx)
(12/14/1806-5/19/1879) (married Hannah Miles, Lydia Leavitt,
Sally Adams, Jane Maria Shearer, and Roxanna Leavitt)

First Wife and Children:
Artimesia Beman Snow
Sarah Lucina Snow
James Snow
Charles Henry Snow
Mahonri Moriancumer Snow
Artimesia Snow
Erastus Beman Snow
Franklin Richards Snow
Mary Louisa Snow
Moroni Snow
Orson Pratt Snow
George Albert Snow


(3/3/1819-12/21/1882) (married 12/13/1838)
(1/21/1841-4/11/1928) (married George Washington Thurston)
(4/28/1842-2/5/1850)
(3/15/1844-9/9/1846)
(1/4/1847-1/22/1913) (married Cornelia Lytle and Harriet Orilla Peters)
(2/8/1849-4/21/1925) (married Franklin Benjamin Woolley and Daniel Seegmiller)
(5/10/1853-9/20/1900) (married Hannah Elida Crosby and Ann Stafford)
(9/21/1854-4/22/1942) (married Lucy Simmons and Leah Rebecca Clayton)
(7/9/1856-7/29/1856)
(5/13/1858-1/18/1935) (married Emma Adelaide Gates)
(3/28/1860-2/11/1929) (married Sarah Elizabeth Blackner)
(10/31/1863-12/15/1939) (married Effie Luvera Stoddard)

Second Wife and Children:
Minerva White Snow
Hyrum Smith Snow
Erastus White Snow
Mary Minerva Snow
Levi Mason Snow
Alden Snow
Nephi Snow
Louisa White Snow
Susan Snow
Willard Trowbridge Snow


(3/22/1822-4/1/1896) (married 4/2/1844)
(xx/xx/xxxx-xx/xx/xxxx) (married Xxxxxxx X. Xxxxxxxx)
(xx/xx/xxxx-xx/xx/xxxx) (married Xxxxxxx X. Xxxxxxxx)
(xx/xx/xxxx-xx/xx/xxxx) (married Xxxxxxx X. Xxxxxxxx)
(xx/xx/xxxx-xx/xx/xxxx) (married Xxxxxxx X. Xxxxxxxx)
(xx/xx/xxxx-xx/xx/xxxx) (married Xxxxxxx X. Xxxxxxxx)
(xx/xx/xxxx-xx/xx/xxxx) (married Xxxxxxx X. Xxxxxxxx)
(xx/xx/xxxx-xx/xx/xxxx) (married Xxxxxxx X. Xxxxxxxx)
(xx/xx/xxxx-xx/xx/xxxx) (married Xxxxxxx X. Xxxxxxxx)
(xx/xx/xxxx-xx/xx/xxxx) (married Xxxxxxx X. Xxxxxxxx)

Third Wife:
Achsah Wing Snow


(3/15/1788-9/18/1868) (married 1/30/1846) Widowed mother of Minerva

Fourth Wife:
Elizabeth Rebecca Ashby Snow


(5/7/1831-6/12/1915) (married 12/19/1847)

Fifth Wife and Children:
Julia Josephine Spencer Snow
Edward Hunter Snow
William Spencer Snow
Amelia Spencer Snow
Joseph Smith Snow
Mary Brown Snow
Maude Rosamund Snow


(4/9/1837-10/31/1909) (married 4/11/1856)
(6/23/1865-7/18/1932) (married Sarah Hannah Nelson)
(7/21/1867-9/10/1892) (married Emily "Millie" Henrietta Eyring)
(1/15/1871-1/13/1886)
(2/11/1873-10/27/1937) (married Olive Thompson Bleak)
(10/08/1875-3/08/1893)
(3/14/1879-11/26/1939)

Sixth Wife:
Matilda Wells Streeper Snow


(2/13/1815-10/10/1892) (married 11/16/1882)
PHOTOS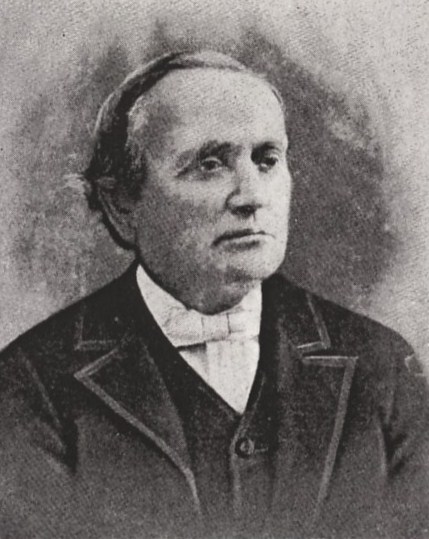 WCHS-01468 Erastus Snow

Photos on the web:
Collection of Erastus Snow photos



REFERENCES
Wikipedia article on Erastus Snow

Personal Letters of the Erastus Snow Family
Class notes about Erastus Snow and Family From Their Letters by Dr. Donald R. Snow
DSU Colleagues presentation by Dr. Donald R. Snow on Erastus Snow and Family From Their Personal Letters

SNOW, History of Levi and Lucina Streeter Snow Family
Compiled by Bess Snow, Great-Granddaughter; Illustrated by Jack Rencher, Great-Great-Grandson

Journal History Index - Erastus Snow
Note: This is a very large file (112 MB) and may take a long time to load

Erastus Snow: The Life of a Missionary and Pioneer for the Early Mormon Church
by Karl Andrew Larson
University of Utah Press: Salt Lake City, 1971
This book is available on FamilySearch if you have or set up an account.

Find-A-Grave entry for Erastus Snow

Find-A-Grave entry for Artimesia Beaman Snow

Find-A-Grave entry for Minerva White Snow

Find-A-Grave entry for Achsah Wing Snow

Find-A-Grave entry for Elizabeth Rebecca Ashby Snow

Find-A-Grave entry for Julia Josephine Spencer Snow

Find-A-Grave entry for Matilda Wells Streeper

Broken Links:

Photo of Erastus Snow
Utah History Encyclopedia article on Erastus Snow
Grampa Bill's General Authority Pages article on Erastus Snow
Notes on the families of Erastus Snow
Edwin Woolley Jr. and Erastus Snow Family Collection in the Harold B. Lee Library special collections