LOCATION
194 North Main Street (Where the post office is now)
St. George, Utah
Telephone 83-R in the 1941 telephone book (R A Morris)
Telephone 83-W in the 1954 telephone book (Orpha Morris)
Telephone ORchard 3-3936 in the 1958 telephone book (Orpha Morris)
Telephone ORchard 3-3936 in the 1961 telephone book (Orpha Morris)
Telephone 673-3936 in the 1972 telephone book (Orpha Morris)

This house was later moved to the Green Gate Village at 76 West Tabernacle in St. George where it is now located.



HISTORY
This home was built in 1879 for Richard & Henrietta Morris on the southeast corner of Main and 200 North.

It was a two-story home with an associated granary.

Orpha Morris was the only unmarried sibling (then referred to as a "spinster") in her family. As such, she was called home to care for her her aging parents. For many years she dutifully fulfilled that assignment. And then she remained in the house until her death in 1974.

Over the years, this house fell into disrepair.

It was scheduled for demolition to make way for the new post office. But Dr. Mark & Barbara Greene rescued it and had it moved to the Green Gate Village. It took more than a month after the purchase contract was signed to secure steel beams under the foundation. Cables were wrapped around the home and it was moved onto a truck bed. With the help of St. George City, the house inched toward its new Tabernacle address. Power lines were disconnected to allow the passage of the two-story home. It successfully made the turn from Main Street onto Tabernacle and was lined up perfectly in front of its new foundation. However, the task of moving the truck up over the curb resulted in a broken axle and the jarring snapped the cables. Nearly a century of memories fell into the courtyard in a thunderous crash. After surveying the heap, it would have been easier to carry the rubble to the local dump. But having already invested a significant amount of time and money and with the help the trucker's great insurance, the house was rebuilt using as much of the original material as possible.

This home is now part of the Green Gate Village and is known as the Morris House.



BIOGRAPHY
Richard Alexander & Henrietta Adams Morris Click here.

Orpha Morris Click here.



PHOTOS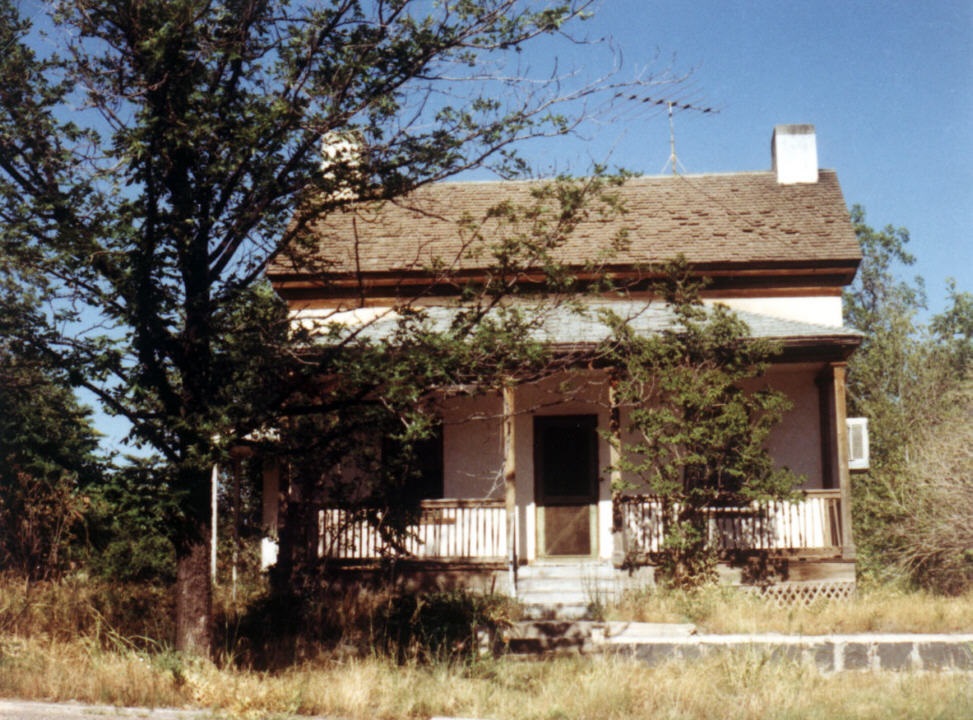 Other WCHS photos:
WCHS-00587 Photo of the wood sign in front of the Richard A. Morris home



REFERENCES
Landmark and Historic Sites: City of St. George
First Edition, January 2, 2009, Pages 25-1 through 25-2
Compiled by the St. George Community Development Department

Landmark and Historic Sites: Informational Guide of Historical Sites within the City of St. George
Second Edition, Revised 2011, Pages. 63 and 64
Compiled by the St. George Community Development Department

Landmark & Historic Sites: Informational Guide of Historical Sites within the City of St. George
Third edition, Revised 2015, Pages 69 and 70
Compiled by the St. George Community Development Department

Green Gate Village Brochure and Self-Guided Tour

Green Gate Village Information Page on the Morris Home