LOCATION
From Old Highway 91 just north of Leeds, go south on the Babylon Road about seven miles to the Virgin River.

37° 11' 33" North Latitude, 113° 21' 9" West Longitude



HISTORY
Babylon was a town associated with the Stormont Mill along the Virgin River, six miles southeast of Silver Reef and twelve miles northeast of St. George. It was established in 1877 by a group of mill workers and their families. Its name came from the Babylon of Biblical times, and was probably chosen to distinguish themselves from their Mormon neighbors. About twenty families, totaling between forty and fifty people, lived in town. There were no businesses; the town's residents rode to Leeds and Silver Reef for their essentials.

Not much else is known about the town's history, probably because it wasn't a particularly important place. Newspapers of the day occasionally wrote about the town, though; in an article published by The Salt Lake Tribune on August 3, 1879, it was reported that "A miner's cabin at Babylon was destroyed by fire on Sunday last." An article published in The Silver Reef Miner told the sad tale of a Babylon man who committed suicide.

The town of Babylon relied completely on the Stormont Mill, just as the town of Silver Reef relied completely on the mining industry. When the Stormont Mining Company announced that they were closing their mill in 1887, this spelled the beginning of the end for Babylon. No records of the town exist past 1887, but it's possible that the town was still occupied in the 1890s because the Stormont Mill was being worked by lessees at that time.

For nearly a century, the town of Babylon lay abandoned. Then in the 1980s, John Vought, an official in the U.S. State Department, purchased the town property and began making plans for the construction of his retirement home. St. George architect Mary Ann Kozlowski helped design the house, and John spent $250,000 on the initial phases of construction on what he called the "Babylon House". Unfortunately, these plans weren't successful, as the unfinished house caught fire and was completely destroyed. John abandoned the project and Babylon has been empty ever since.

Today, only a few relics remain of the old town of Babylon. An empty home and a pile of rubble where a house once stood sit near the road to Babylon, which starts just north of Leeds. At the Virgin River, the foundations of the Babylon House, as well as the walls of the Stormont Mill's office, can be seen. These remnants barely begin to tell the tale of the hard-working small town of Babylon.



HISTORIC SITES
Babylon Homes
Babylon Road
Stormont Mill
PHOTOS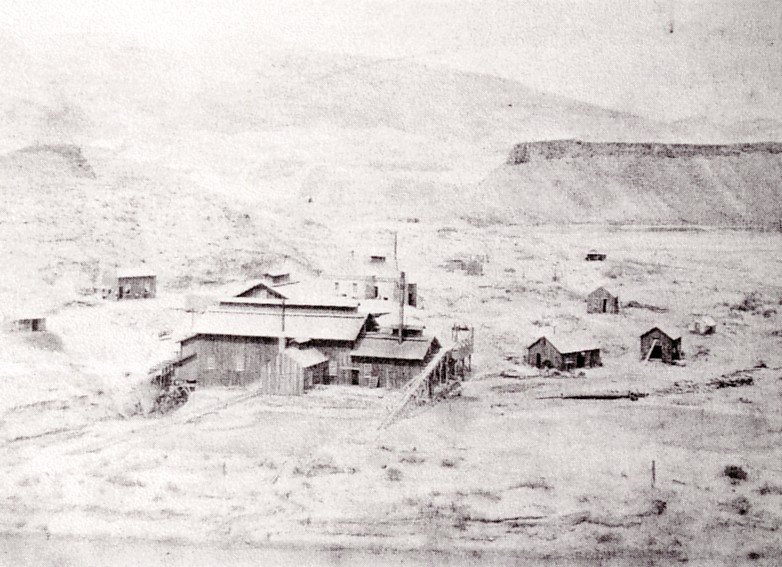 Babylon with the old Stormont Mill



REFERENCES
The Silver Reef Miner, July 1879

The Salt Lake Tribune, August 3, 1879

St. George Spectrum article about Babylon

Paul Dean Proctor and Morris A. Shirts, "Silver, Sinners & Saints: A History of Old Silver Reef, Utah".
Palmer, Inc., 1991.