LOCATION
On the site of the old Stormont Mill

Babylon, Utah

37° 11' 33.16" North Latitude, 113° 21' 9.50" West Longitude
37.1925° Latitude, -113.3526° Longitude
2,862 feet (872 meters) MSL



HISTORY
John Vought was an official in the U.S. State Department. He met and married Geraldine Ruth George who was
the first female diplomat from southern Utah. They had three children, all sons.

John & Geraldine Vought had planned to return southern Utah and build a retirement home in the Leeds area
where Geraldine had grown up. Unfortunately, Geraldine died before they were able to do so. However,
John proceeded with the plan.

Vought bought the old Stormont Mill property and engaged St. George architect, Mary Ann Kozlowski.
John put $250,000 into the building of what he called the "Babylon House". However, after the home caught fire
and burned down to the foundations, he abandoned the project.

Today only the ruins remain along the north side of the Virgin River.



BIOGRAPHY
John Raymond & Geraldine Ruth George Vought click here.



PHOTOS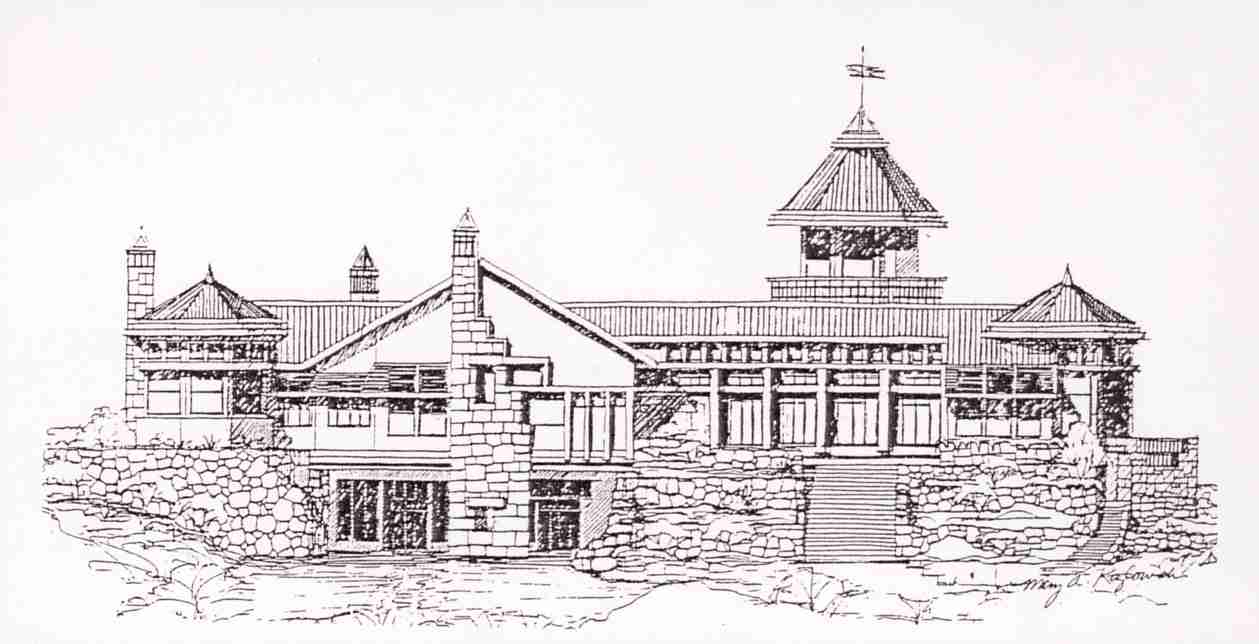 Architectural Drawing of the Babylon House


Other WCHS photos:
WCHS-00663 Photo of the remains of the garage
WCHS-00665 Photo of the remains of the front entrance
WCHS-00666 Photo of the remains of the front entrance
WCHS-00667 Photo of the remains of a rock wall and door
WCHS-00670 Photo of the remains of the upper floor foundation
WCHS-00671 Photo of the remains of the upper floor foundation



REFERENCES
Paul Dean Proctor and Morris A. Shirts, "Silver, Sinners & Saints: A History of Old Silver Reef, Utah".
pp. 156-157, Palmer, Inc., 1991.

In The Desert article on the Stormont Mill Site