LOCATION
On the northwest corner of Second South and First East.



HISTORY
Before March 1st of 1862, a good sized willow school house had been erected on Plat A, Block 12, Lot 1 on the old pioneer map of St. George. The walls were made of cottonwood poles driven in the ground and woven tightly with water willows, the roof being made of similar material. For a protection against the cold, a thick coat of mud was plastered over the willows. In the center of this room, resting on the dirt floor, was a huge flat rock. On this was a pole which supported the rock also served as a desk for the fortunate children who had anything to write with.

The Willow School was replaced by the more permanent First Ward School built nearby.



PHOTOS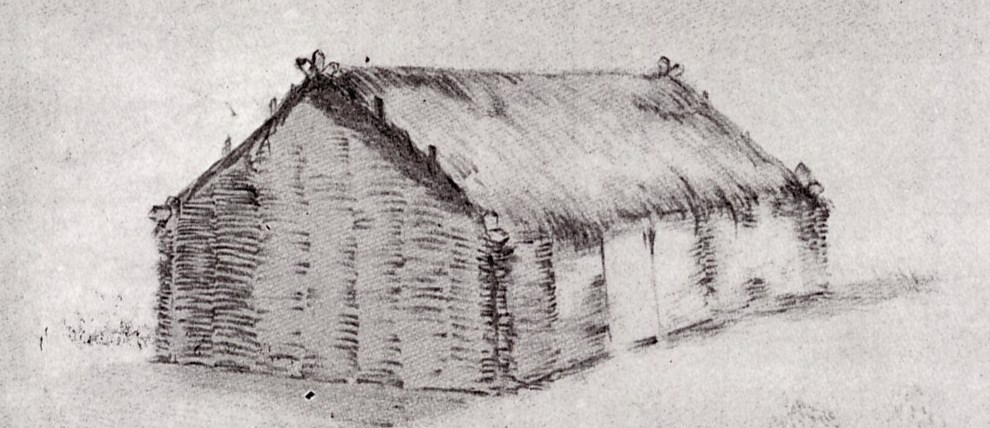 WCHS-01464 Sketch by LeRoy Condie



REFERENCES
Starting of education in Southern Utah

Washington County D.U.P., " Under Dixie Sun - A History of Washington County"
pp. 298-299

Eleanor C. W. Jarvis, "Data on school teachers and schools attended by Eleanor C. W. Jarvis"