LOCATION
St. George, Utah

On the northeast corner of Third North and Third West.

Plat A, Block 40, Lot 2 on the old pioneer map of St. George.



HISTORY
Early St. George was divided into four school districts. Each district had a group of three trustees and a similar
building. The First Ward building was the first one built, followed by the Third Ward, Second Ward, and
Fourth Ward buildings.

The Third Ward school house was better than the other three. It was 25 feet by 50 feet with a 14 foot ceiling.
The artistic dental cornice on this building was the same as that on the St. George Hall and on the Social Hall
in Salt Lake City.

As early as 1871, a high school was taught in the Third Ward school house by Richard Horne.

The Third Ward school was in operation until September of 1901 when the students and teachers were moved
over to the new Woodward School.



PHOTOS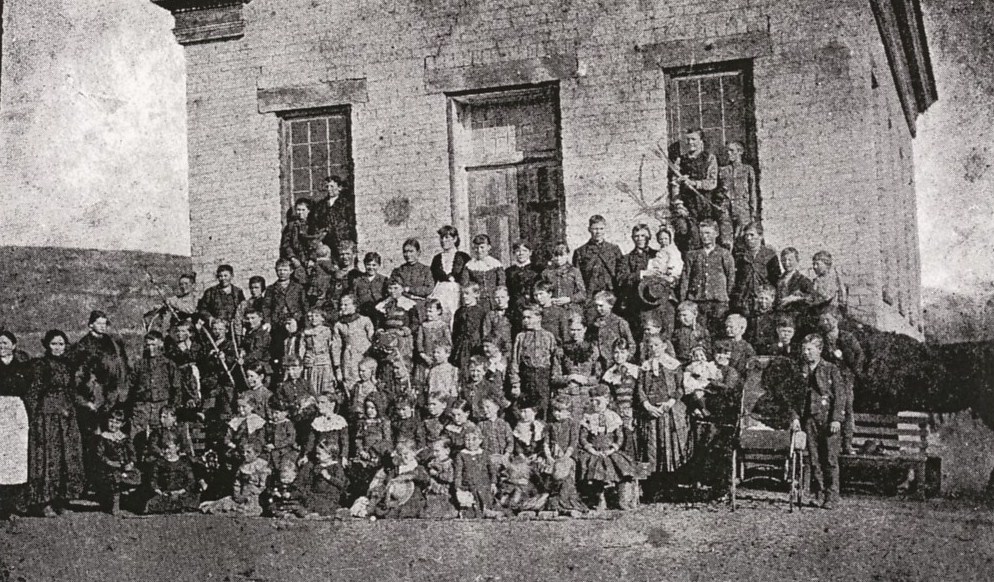 WCHS-01465 People in front of the Third Ward School



REFERENCES
Washington County D.U.P., " Under Dixie Sun - A History of Washington County"
Page 299