LOCATION
Gunlock, UT 84733



HISTORY
This was the first public building constructed in Gunlock. It was started in 1880 and school was begun in 1881 even before it was finished. "The Old Schoolhouse" as it was called was used for both school and church until 1912. At various times, one or two teachers held classes in this building.

In 1912, the school was moved to a new church building.

Hyrum E. Jones was given this building in trade for his old home and lot which was used as the site for the new church building. Hyrum lived here as long as he could.

Then this building was passed to Hyrum's grandson, Lorin Jones, who tore the old building down to put a mobil home on the lot for his mother-in-law, Lottie Ulrich (owner of the Veyo store).



PHOTOS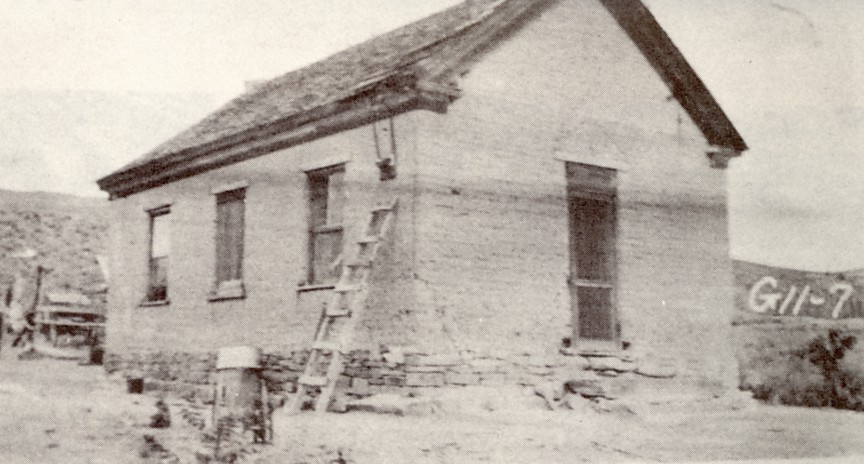 WCHS photos:
WCHS-03031 Photo of the original church & school building in Gunlock



REFERENCES
Washington County D.U.P., " Under Dixie Sun - A History of Washington County"
pp. 222-225