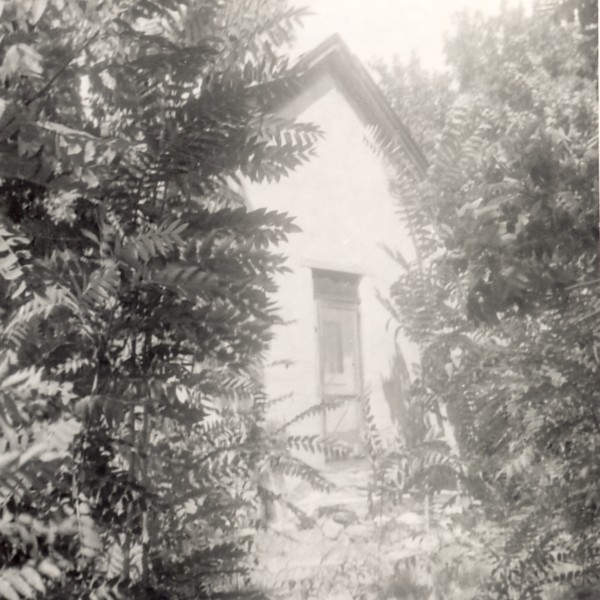 The original church & school building in Veyo, Utah.

The camera is looking north.

Hyrum E. Jones was given this building in trade for his old home and lot which was used as the site for the new church building. Hyrum lived here as long as he could.

Then this building was passed to Hyrum's grandson, Lorin Jones, who tore the old building down to put a mobil home on the lot for his mother-in-law, Lottie Ulrich (owner of the Veyo store).

Photo taken by Heber Jones about 1980 and contributed on 10/13/2015.