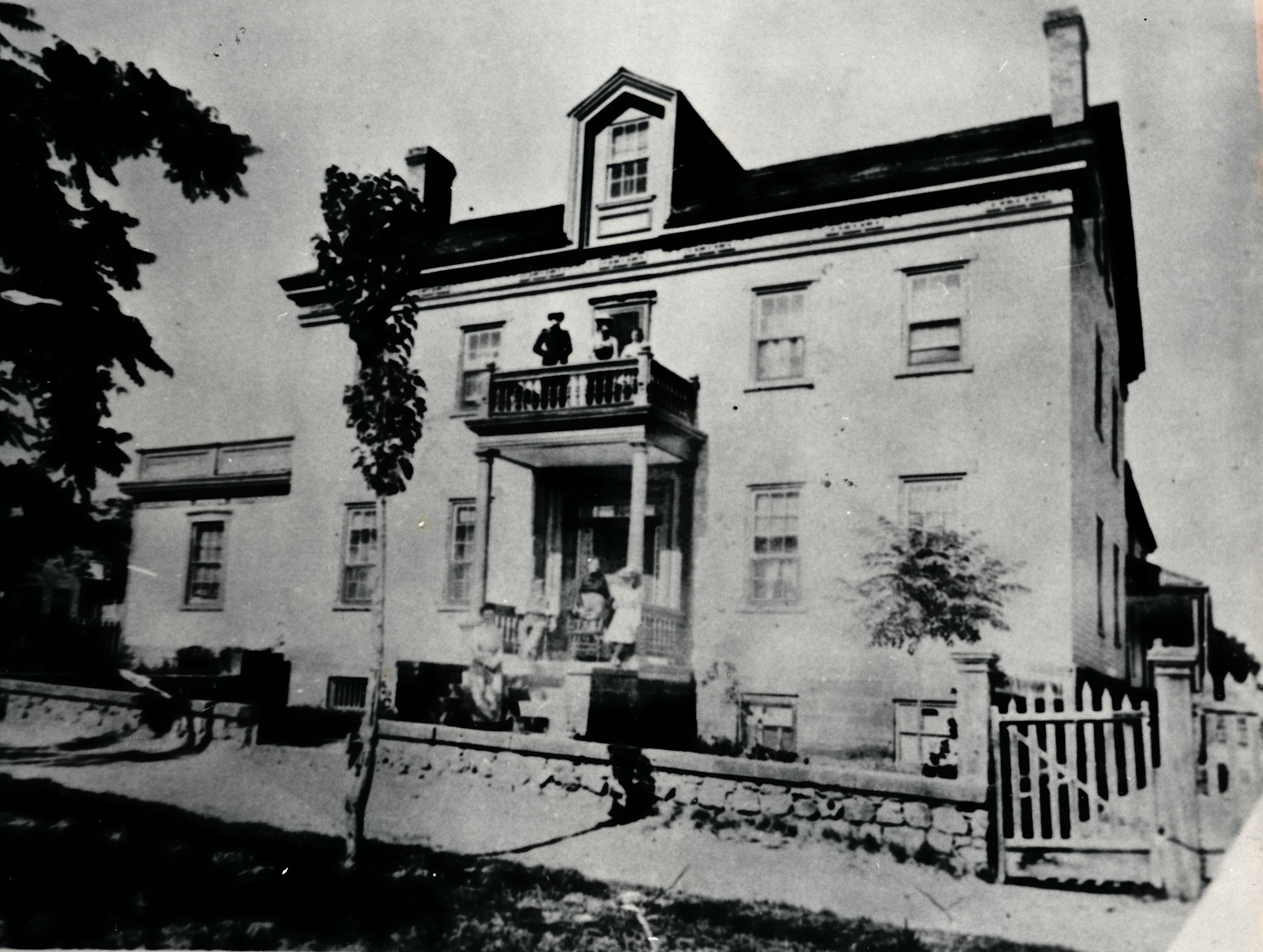 Photo of Erastus Snow's "Big House" located on the southeast corner of 100 North and Main Street.

The camera is facing southeast.

This photo was contributed on 3/13/2020 by Eric & Michelle Fleming from the estate of Michelle's parents,
Antone & Cornelia Nisson.

For an alternate rendering of this photo, click here.