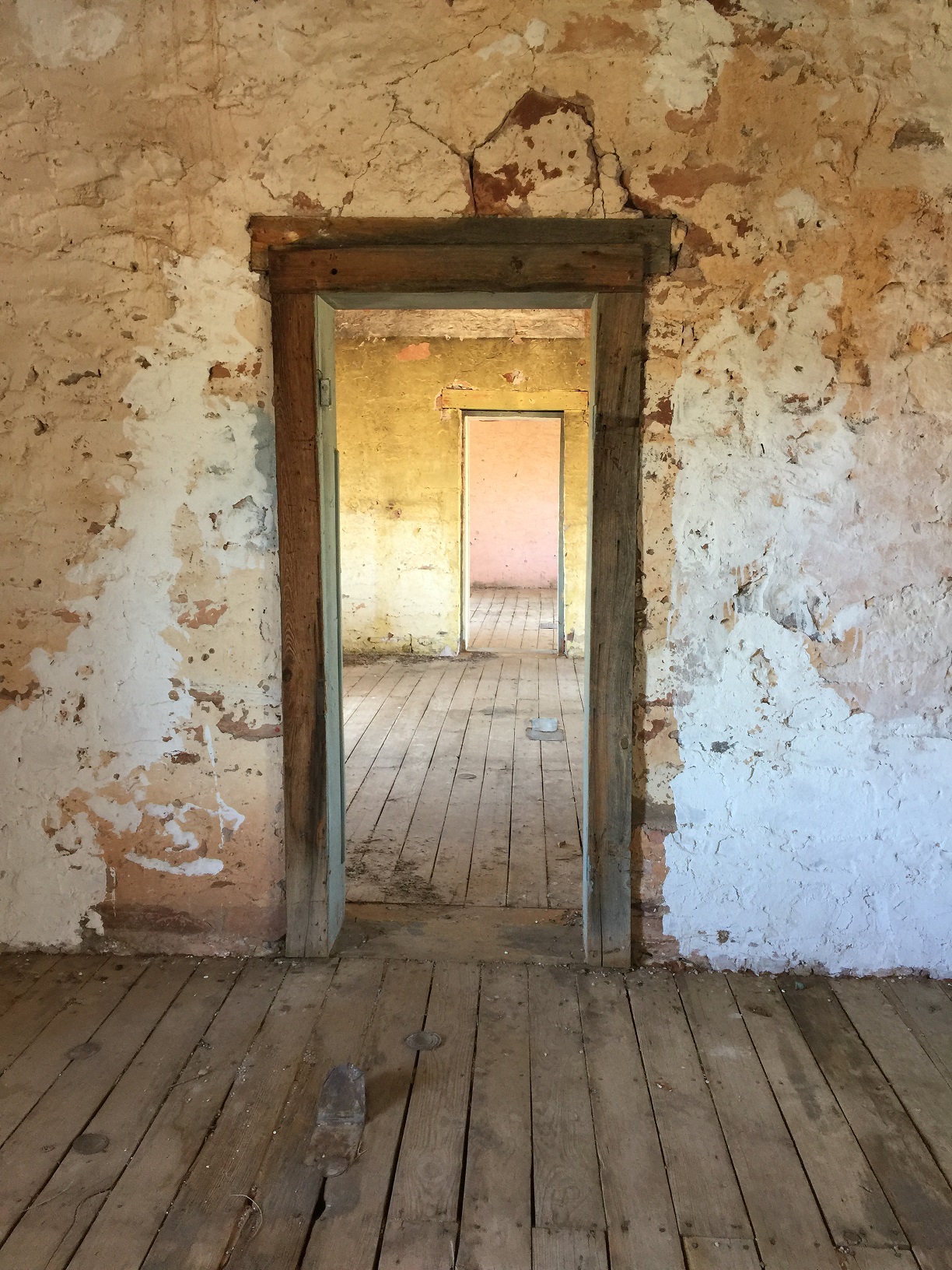 Photo of three rooms in the bunkhouse at the Grand Gulch Mine on the Arizona Strip.

For other photos of the bunkhouse, see WCHS-03372, WCHS-03373, WCHS-03374, WCHS-03375,
WCHS-03376, WCHS-03378, WCHS-03379, WCHS-03380, and WCHS-03381.

Photo taken on 5/26/2017 at 2:54 pm by George Cannon and contributed on 5/27/2017.
The camera is facing north and is located at 36° 19' 34.81" North Latitude, 113° 47' 31.06" West Longitude.