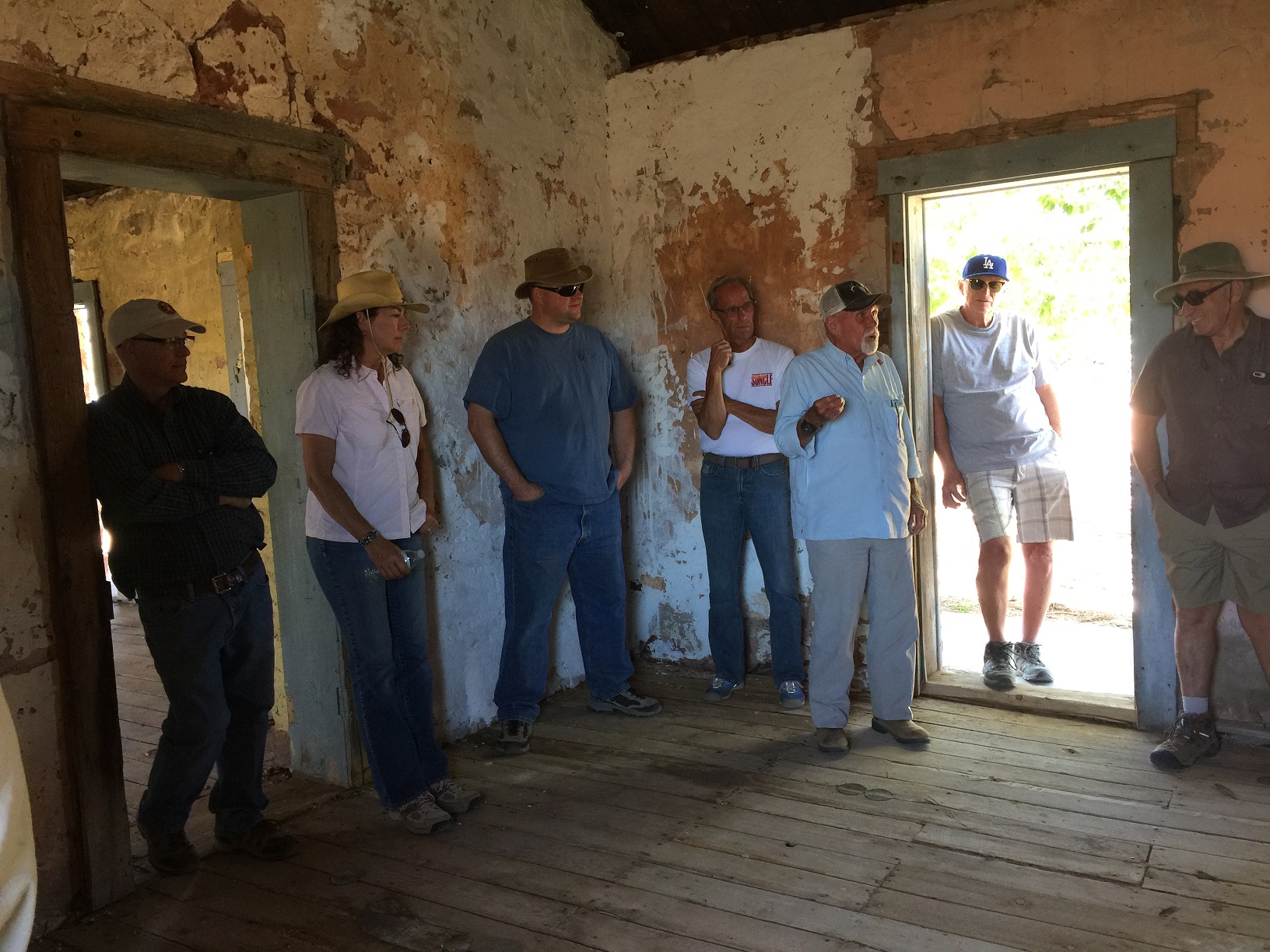 Photo of Milt Hokanson talking to a group of people from the Dixie Arizona Strip Interpretive Association (DASIA)
during their field trip to the Grand Gulch Mine on the Arizona Strip. They are in one of the rooms of the bunkhouse
on the mine property.

Left to right: Ken Sizemore, ???, Jeff Astel, ???, Milt Hokanson, ???, and ???.

For other photos of the bunkhouse, see WCHS-03372, WCHS-03373, WCHS-03374, WCHS-03375,
WCHS-03377, WCHS-03378, WCHS-03379, WCHS-03380, and WCHS-03381.

Photo taken on 5/26/2017 at 3:22 pm by George Cannon and contributed on 5/27/2017.
The camera is facing northeast and is located at 36° 19' 35.00" North Latitude, 113° 47' 30.38" West Longitude.