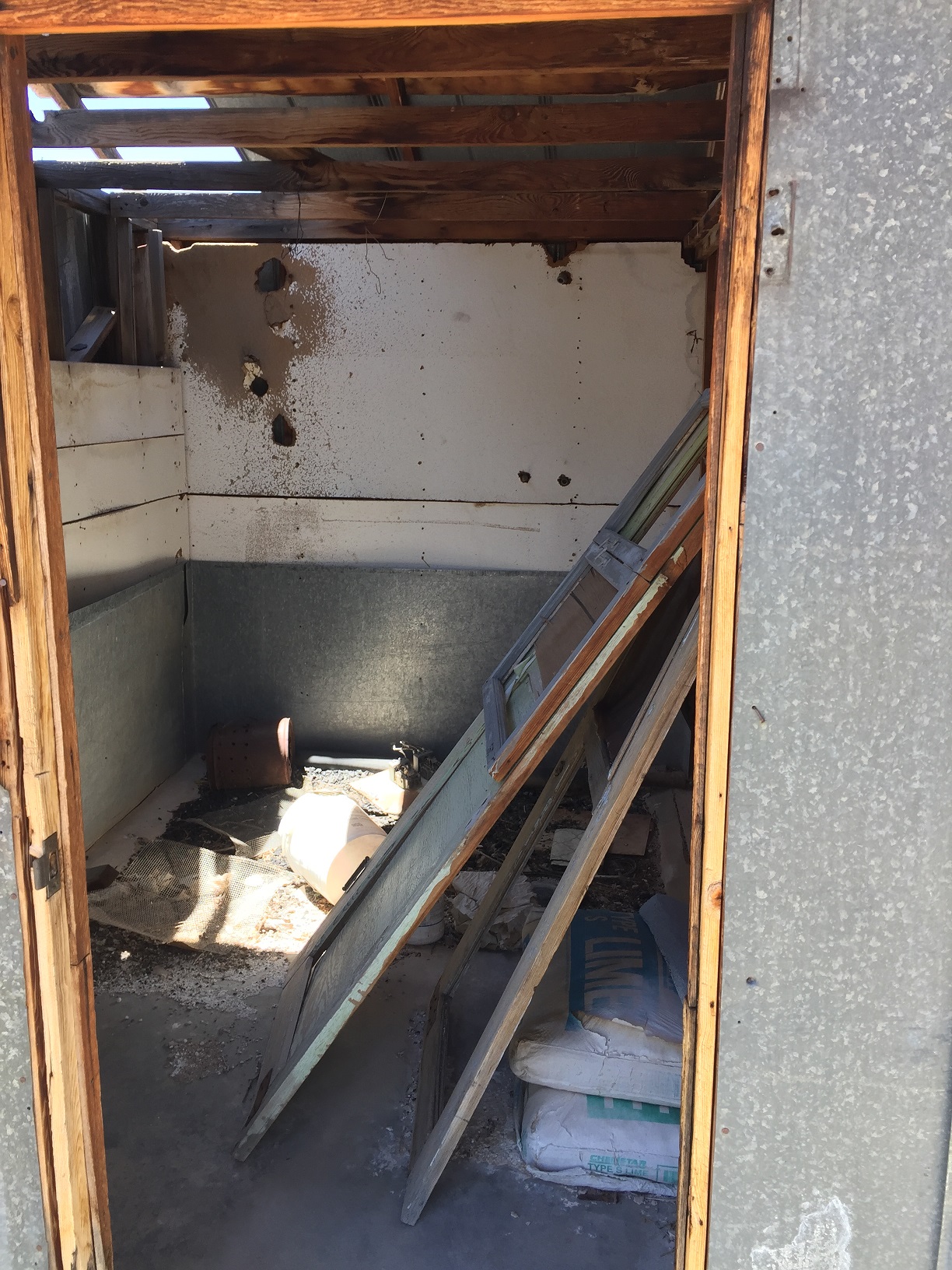 Photo of the inside of the room on the south end of the bunkhouse at the Grand Gulch Mine on the Arizona Strip.

For other photos of the bunkhouse, see WCHS-03372, WCHS-03373, WCHS-03374, WCHS-03376,
WCHS-03377, WCHS-03378, WCHS-03379, WCHS-03380, and WCHS-03381.

Photo taken on 5/26/2017 at 1:52 pm by George Cannon and contributed on 5/27/2017.
The camera is facing west and is located at 36° 19' 34.70" North Latitude, 113° 47' 31.23" West Longitude.