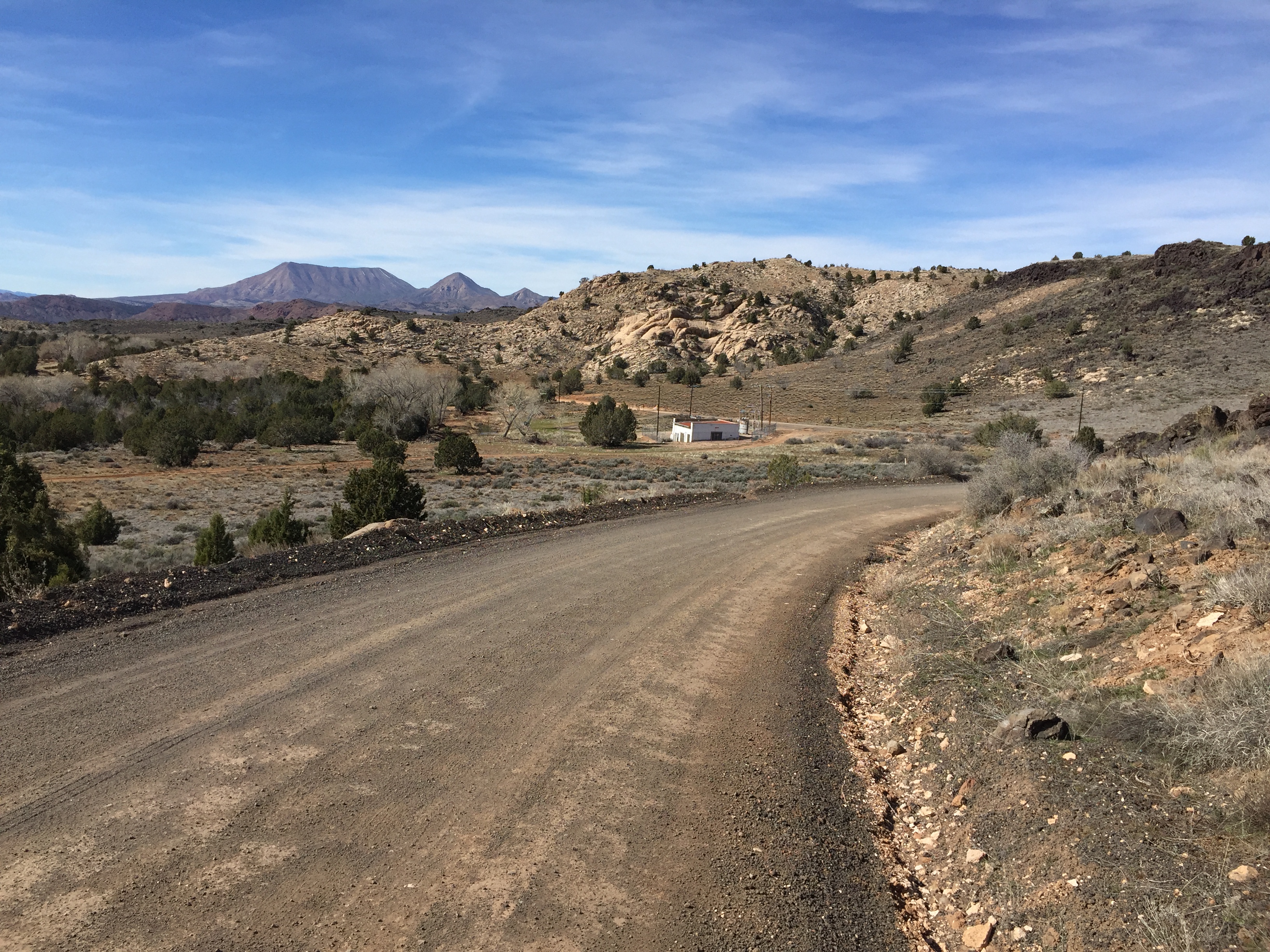 Photo of Lower Sand Cove Road running by Power Plant #3 between Dammeron Valley and Gunlock, Utah.

Square Top Mountain can be seen in the background.

Photo taken 3/7/2017 at 2:35 pm by George Cannon and contributed on 3/13/2017.
The camera is facing northwest and is located at 37° 16' 45.46" North Latitude, 113° 43' 34.28" West Longitude.