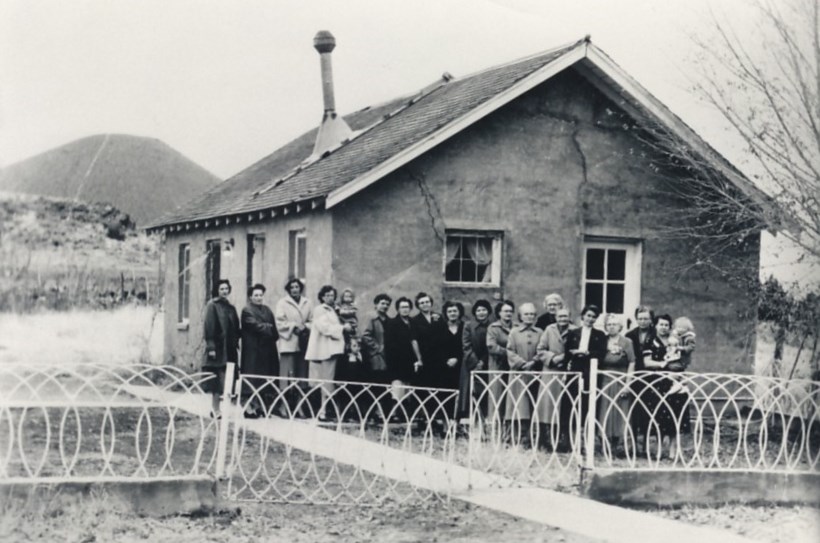 People in front of the Veyo Relief Society House in Veyo, Utah.

Left to right: Margie Bowler, Matta Chadburn, May Lytle, Rena Leavitt & Child, Violate Gray, Lilly Maud Gregory,
Isabel "Bell" Jones, Laura Gray, LaRue Cannon, Iola? Sullivan, Susan Leavitt, Roie Cannon, Lasina Bowler,
Vards Ruth, Caroline Cottam, Delitz Seitz, Mildred Bowler, and little Bertie Sue Bowler

The photo was taken in 1955. The camera is looking ???.

Also see photo WCHS-02987

The Veyo Relief Society House was built in 1937. It has since been added to and made into a private home.
It is located on the 100 block of Center Street about in the middle of the block
(first building west of the old church & school).

Photo contributed by Heber Jones on 10/13/2015.