LOCATION
130 E. Center St.
Veyo, UT 84782-4039



DESCRIPTION
Before it was remodeled, the entrance was on the south end and a small addition on the north was used as a storage and supply room. Two large heaters, one on each end, were used to heat the building. The only air conditioning was the opening and closing of windows. Originally, there was an outhouse south of the building along with a woodpile. There were swings and a teeter-totter on the gravel playground, along with millions of bone tacks or puncture weeks.



HISTORY
This building was constructed in 1917 as a church and school. It was located on the road to Gunlock, about one half mile west from where it is now. When first built, it consisted of just one room.

In the 1920's, it was moved by horse team to its present location.

About 1935, a second room was added.

Starting in 1945, grades 6 and above were bused to St. George. The building continued to be used as a school until 1949 when all students were bused to St. George.

The building was transferred to the L.D.S. Church and remodeled in 1962. It served as the chapel until 1977 when it was replaced by a beautiful new brick building a quarter of a block to the east.

Since the 1980's, it has been remodeled and converted into a private home. It was vacant for quite a while.



PHOTOS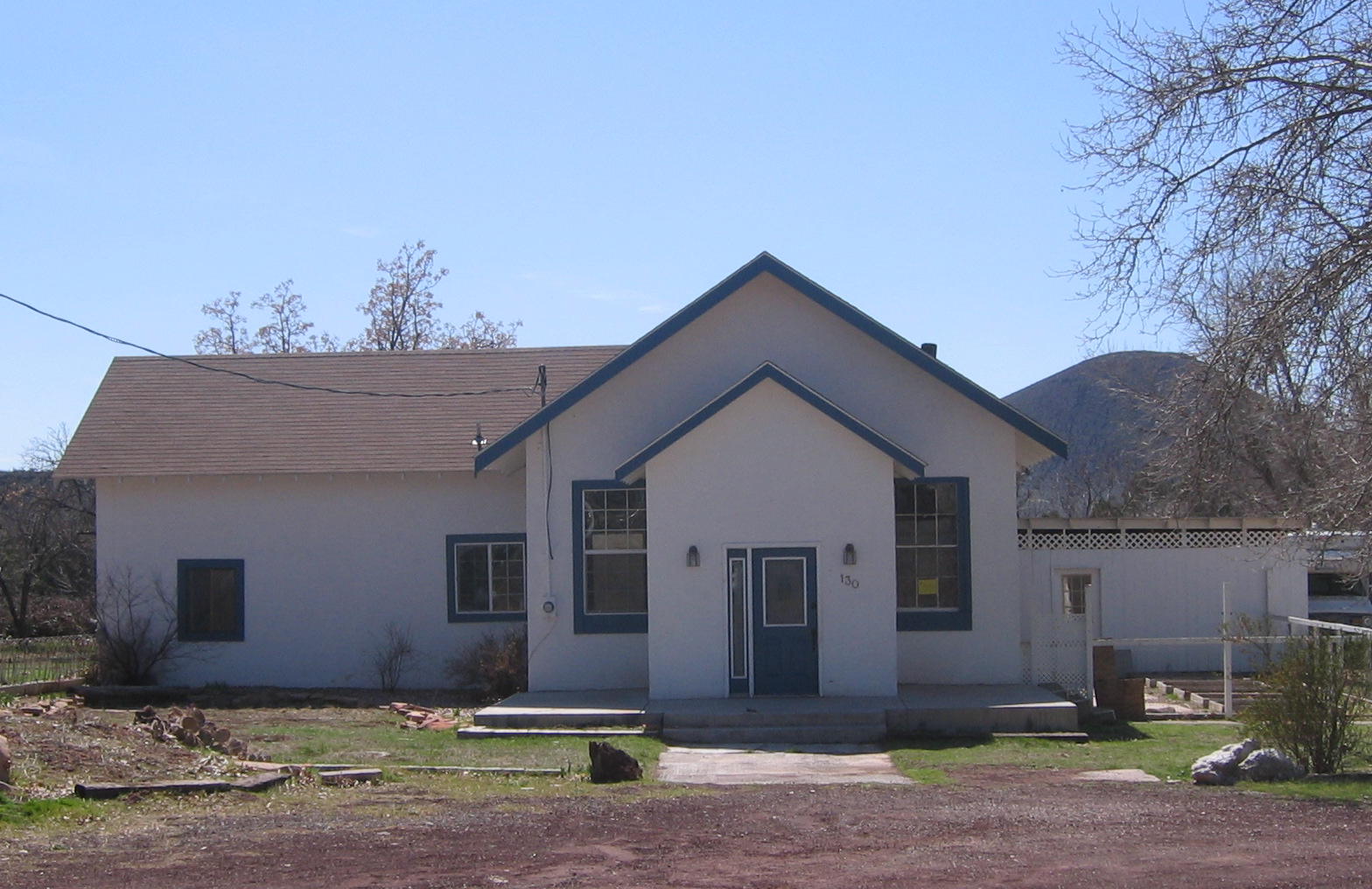 WCHS-00640 Old Veyo church and school building after being converted to a home

Other WCHS photos:
WCHS-02981 Photo of the old Veyo church and school
WCHS-02982 Photo of the old Veyo church and school
WCHS-02983 Photo of the old Veyo church and school after it was turned into a residence
WCHS-02984 Photo of a teacher and students in front of the old Veyo school & church
WCHS-03288 Photo of the old Veyo church and school, now a private home



REFERENCES
Heber C. Jones, " VEYO Let's Talk About IT" (large file; may take a while to load).
Booklet with four lectures about the history of Veyo and lots of pictures.