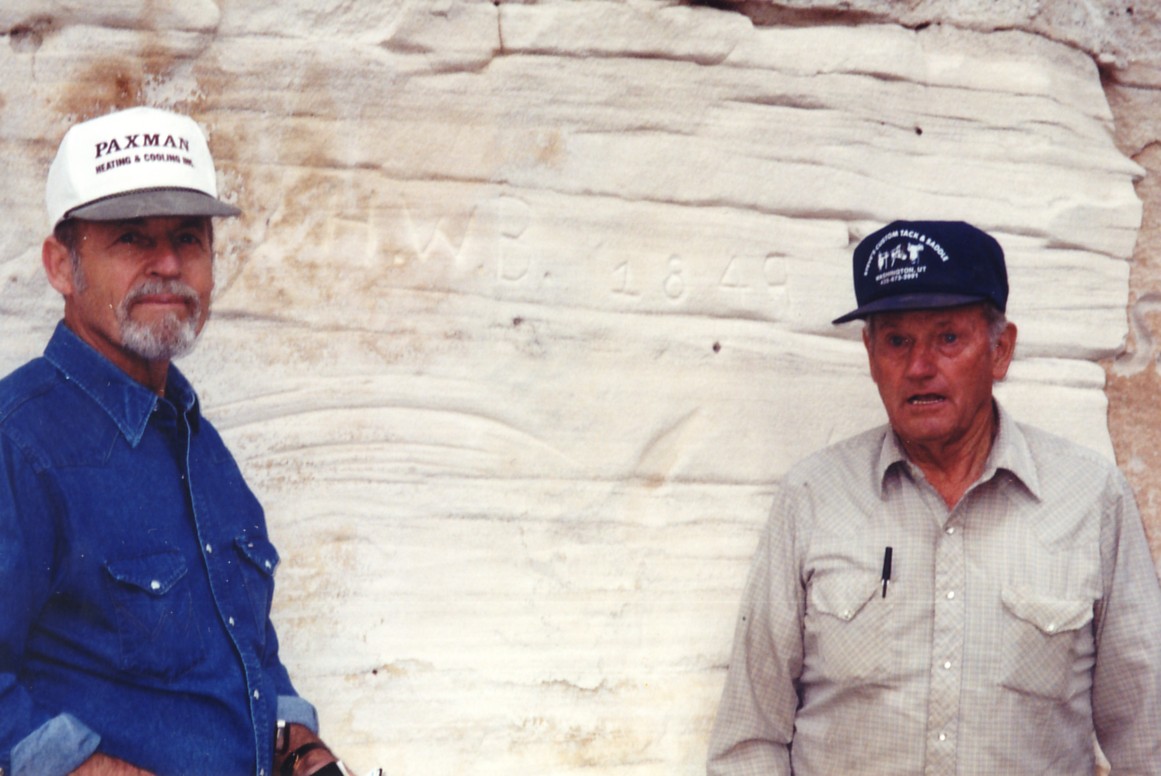 Dallis Mangum (left) and Eldon Hafen (right) in front of a rock with the inscription,
"H.W.B. 1849" (Henry W. Bigler's initials).

They are at the north end of the Beaver Dam Wash, a few miles east of Barclay, Nevada.

Photo taken by Heber Jones and contributed by him on 10/13/2015.