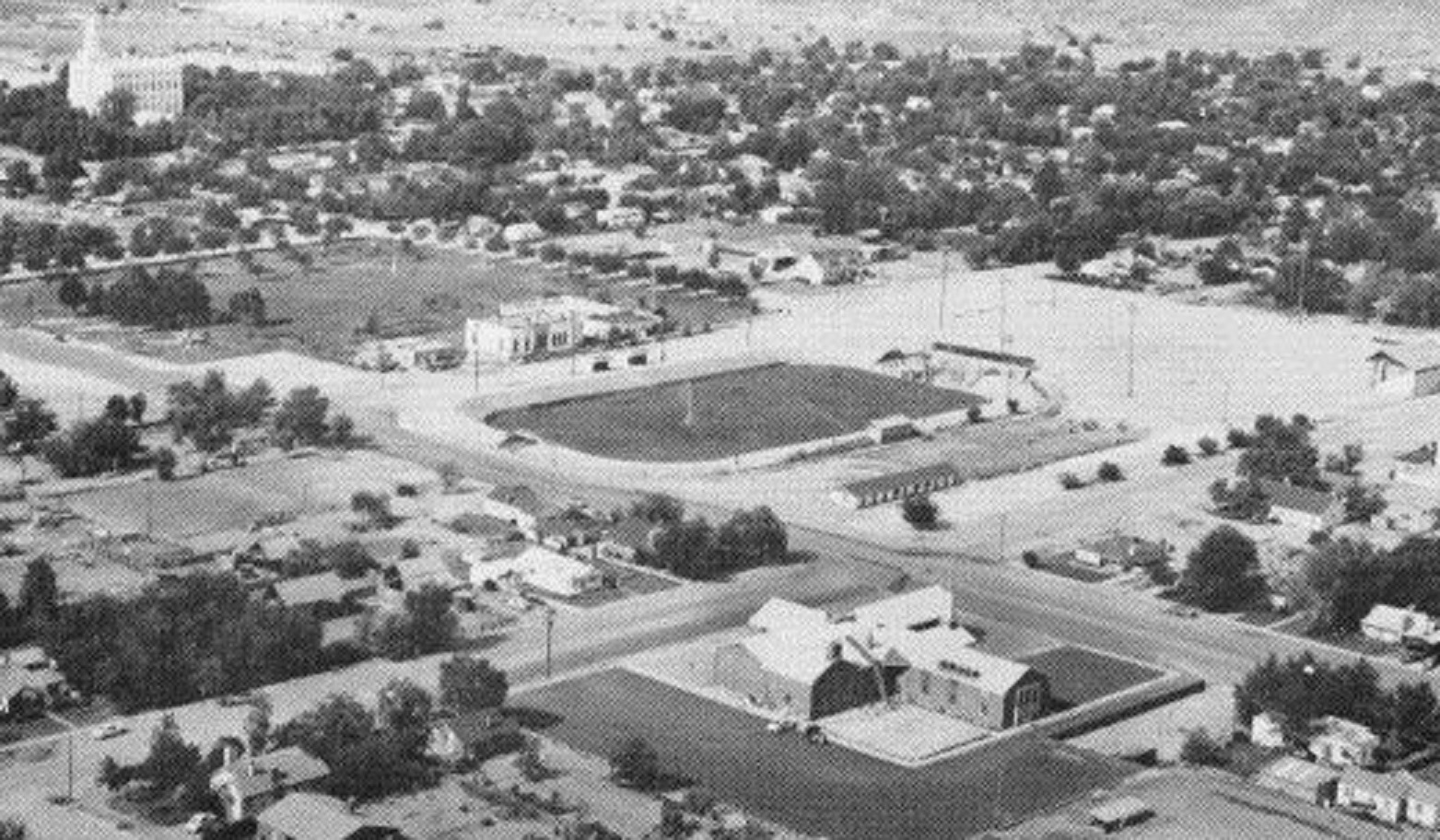 Photo of a the area around the St. George Sunbowl in St. George.
The St. George Municipal Power Plant is just south of (farther out than) the Sunbowl
and the City Park (now Vernon Worthen Park) is just south of that.

This is a different version of WCHS-00877.

Contributed on March 6, 2012 by Clark Nelson.