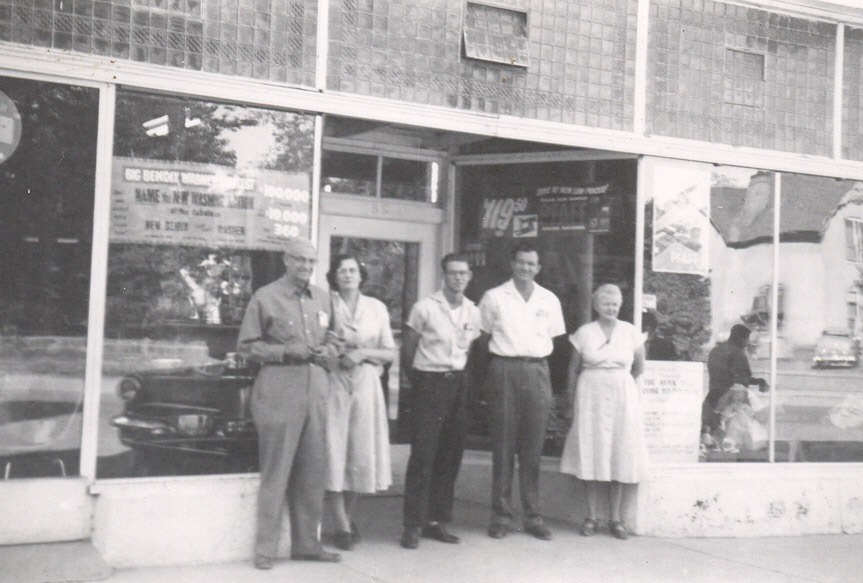 Photo of the staff in front of the Arrowhead Department Store in St. George.
From left to right: Melvin Cox, Harriet Cox, Roy Anderson, Norman Cox, and Belle Randall.
The photo was taken sometime around November 1955.

The photo was scanned by Lorna Cox Wood and
contributed by Sandra Barton Gwilliam on 8/19/2011.