BIOGRAPHY
Joseph Franklin Kitterman was born in Salina, Saline County, Kansas on February 3, 1888.
[There is some contradictory birthdates on the web.]

Kitterman was a pharmacist working in Lehi, Utah in drug stores owned by the Taylor family.
Joseph's family was living in Lehi with the Taylors when he found work in St George
but his wife, Elsie Taylor Kitterman, did not want to move herself, their daughter Maxine
or twin sons, J. Stanford and Harold T. down to Dixie.

Joseph worked as a pharmacist at the Liberty Drug Store in St. George.

The rumor is that he was a bit of a wanderer looking for adventure and maybe that is why
on March 6, 1935 he went down to watch the hoped for gusher at an oil well 5 miles south of St. George.
There was an premature explosion at the well and Kitterman, along with 10 others, was killed.
After being identified, his body was put into a sealed casket and shipped back up to Lehi on March 7.
He was buried in the Lehi City Cemetery in Lehi, Utah.



FAMILY
Joseph's Parents and Siblings:
Ambrose Eldridge Kitterman
Nancy Matilda Long Kitterman
Joseph Franklin Kitterman
Wesley Roy Kitterman
Robert Ambrose Kitterman
Elmer William Kitterman

(6/28/1861-7/19/1953) (married xx/xx/xxxx)
(4/30/1871-3/25/1955)
(2/3/1888-3/6/1935) (married Elsie Taylor)
(6/15/1891-11/17/1961) (married Edwina Xxxxxxxx)
(8/5/1893-9/6/1917) (married Xxxxxxx X. Xxxxxxxx)
(3/25/1896-5/20/1972) (married Sarah Tressa Samuelsen)

Joseph & Elsie''s Family:
Joseph Franklin Kitterman
Elsie Taylor Kitterman
Maxine Kitterman
Joseph Stanford Kitterman
Harold Taylor Kitterman


(2/3/1888-3/6/1935) (married 10/17/1911)
(3/20/1888-1/14/1939)
(xx/xx/1913-xx/xx/xxxx) (married Sherman Edward Nelson)
(xx/xx/1915-xx/xx/xxxx) (married Diane Booth)
(xx/xx/1915-xx/xx/xxxx) (married Xxxxxxx X. Xxxxxxxx)
PHOTOS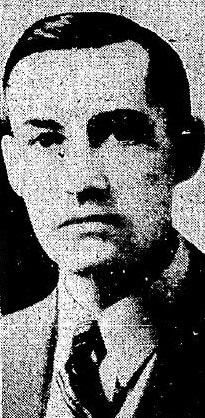 REFERENCES
Joseph Franklin Kitterman's death certificate

Joseph Franklin Kitterman's headstone

Joseph Kitterman obituary
Washington County News, March 14, 1935, Page 4

Find-A-Grave entry for Joseph Franklin Kitterman

BillionGraves entry for Joseph Franklin Kitterman

MyHeritage entry for Joseph Franklin Kitterman

Ancestry entry for Joseph Franklin Kitterman

FamilySearch entry for Joseph Franklin Kitterman

Gilroy and Elliott Family Tree Lines entry for Joseph Franklin Kitterman