BIOGRAPHY
Esther Barnes was born the August 28, 1845 in Manchester, Lancashire, England. At the age of ten, she immigrated with her family to the United States.

In 1856, the LDS Perpetual Emigration fund offered a means for the family to go west. They joined the Martin Handcart Company and departed Nebraska on August 27, 1856, pushing and pulling all of their belongings plus the younger children in a handcart. The company ran into bitter cold after leaving Fort Laramie. A number in the party died, including Esther's father. He toes were frozen and later had to be amputated. The survivors arrived in Salt Lake City on November 30, 1856.

On March 12, 1857, Esther's mother, Jane, married Esther's uncle (brother of her father, George), William Barnes. He worked as a carpenter in Salt Lake City until 1861 when he was called to Dixie.

Shortly after arriving in St. George, Esther met a young man by the name of John Mudd. They were the first couple to be married by Erastus Snow in December 1861 on the ground where the St. George Temple would later stand. She and John received their endowments on January 30, 1864.

They appear to have moved back to Salt Lake fairly soon after being married.

Esther's husband, John, died on the February 4, 1872 in Little Cotton Wood Canyon after getting caught in a snow slide. His body was recovered in the spring after the thaw and he was buried on May 21, 1872 in the Salt Lake City Cemetery

Esther married William Mudd, John's brother, after John died.



FAMILY
Parents and Siblings:
George Barnes
Jane Howard Barnes
William Barnes
Margaret Barnes
Elizabeth "Betsy" Barnes
Esther Barnes
Deborah Barnes
William Levi Barnes
Mary Jane Barnes

(2/28/1815-10/7or24/1856) (married 5/1/1836)
(7/11/1815-11/4/1902)
(5/xx/1837-xx/xx/1839)
(10/9/1840-xx/xx/1875) (married John Anson Waite)
(9/24/1843-xx/xx/1916) (married Carlos Stevenson, John Hartle, and Charles Henry Billman)
(8/28/1845-3/3/1873) (married John Mudd)
(11/11/1847-xx/xx/1861)
(11/6/1851-xx/xx/1866)
(7/24/1856-xx/xx/1910) (married Fred Parkin)

First Husband and Children:
John Mudd
Esther Mudd
Jane Mudd
Margaret Mudd
John Mudd
Mary Elizabeth Mudd


(11/13/1839-2/4/1872) (married 12/xx/1861)
(12/8/1862-5/2/1886) (married Xxxxxxx X. Xxxxxxxx)
(6/15/1864-~5/23/1879)
(6/3/1867-11/23/1956) (married Asa Stanley Calkin)
(11/xx/1868-9/30/1869)
(12/22/1869-xx/xx/xxxx) (married William James Clegg 12/22/1888)

Second Husband and Children:
William Mudd
Annie May Mudd


(xx/xx/xxxx-xx/xx/xxxx) (married xx/xx/1872)
(2/12/1873-xx/xx/xxxx) (married Henry Clay Simmons)
PHOTOS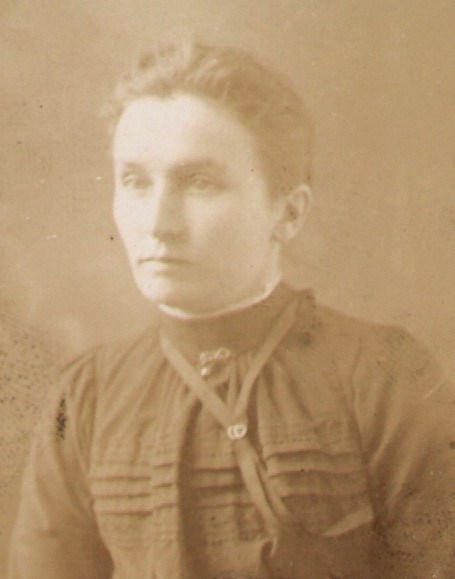 REFERENCES
History of Esther Barnes Mudd
by Shirley M. Holder

George & Jane Howard Barnes Family
by Leon S. Pitman
July 1998

Find-A-Grave entry for George Barnes

Find-A-Grave entry for Jane Howard Barnes

Find-A-Grave entry for Esther Barnes Mudd

Find-A-Grave entry for John Mudd