Coral Canyon is a planned community in the heart of Washington County.



LOCATION
The Coral Canyon planned community development is located between Interstate 15 and Telegraph Street, and straddles State Route 9 (State Street). It includes 2,200 acres of land in the cities of Washington and Hurricane.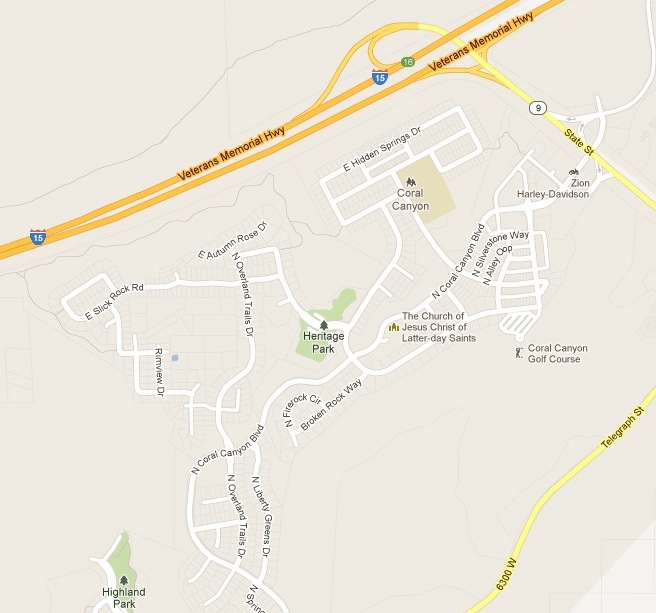 DESCRIPTION
This development includes single and multi-family dwellings in various price categories, an elementary school, an L.D.S. chapel, an 18-hole golf course, a Holiday Inn Express hotel, and various other businesses.



HISTORY
SunCor Development Company, a Tempe AZ subsidiary of Pinnacle West Capital Corp. (PNW on the New York Stock Exchange), began development of Coral Canyon in 1999 on 2,200 acres of land leased from the Utah School and Institutional Trust Lands Administration (SITLA).

In 2010, SITLA reclaimed the master development lease after SunCor ran into financial trouble due to the downturn in housing.



PHOTOS
TBD



REFERENCES
Coral Canyon Website

Joint Press Release from SunCor and SITLA
May 21, 2010

SITLA reclaims development
by Scott Kerbs, St. George Spectrum, June 4, 2010

Southern Utah Memories: Coral Canyon development realizes the dream of 'If you build it, they will come',
by Loren R. Webb, February 22, 2013