LOCATION
270 West 200 North
St. George, UT 84770

Plat A, Block 38, Lot 3 on the old pioneer map of St. George.

37° 6' 42.93" North Latitude, 113° 35' 19.41" West Longitude
2,776 feet MSL



DESCRIPTION
The Thurston home located directly across the street from the Catholic church, is one of the oldest and most picturesque homes in the valley. It is one of the few remaining wood framed houses from the pioneer era.

This is a scaled down version of a New England farmhouse for a laboring family of modest means.

The rooms had low ceilings to preserve heat in winter. There were three of them on the ground floor and the same number upstairs. The staircase was a typical saltbox boarded style.



HISTORY
The lot was first divided up by the mayor, Robert Gardner, in 1875 and sold to George Laub for $5.00. Laub bought Lot 4 for his house and Lot 3 for gardening purposes and for his cattle.
[Note: The old pioneer map shows Laub owning lots 2 and 3, not 3 and 4.]

In 1884, Brigham Mecham purchased Lot 3 from Laub.
[Note: This conflicts with the statement below that Thurston bought the lot from Laub.]

Thomas Jefferson Thurston bought the lot from George Laub for the princely sum of $5.00. Elizabeth Smith Thurston recorded the deed in the county plats on December 7, 1885.

As Thomas Thurston was born in Fletcher, Vermont, he desired a home in the New England style of architecture he learned to love in his youth. He started building it before his death in May of 1885, but it wasn't completed until after. He shocked his neighbors when he insisted the house be built of Pine Valley lumber from the Pine Valley Mill. They were sure it would not hold up, but it is still in existence when many neighboring adobe structures are just a memory.

Thomas' widow and family lived in the house for fifty years. After Elizabeth's death, the lot and house were handed down through the family.

In February of 1936, Burton D. Rust bought the house for $1,600.

William Atkin Jr. purchased it in November of 1942 beginning a 33-year (?) stay. The Atkin family was very large for the small six-room house. A college student or two was often boarded to help pay the bills.

A taxidermy shop was also located in the house.

In December of 1975, Samuel J. McArthur bought the old house and lived there until 1976.

Las Vegas architect, Gary Guy Wilson A.I.A. bought the place. He carefully restored the house and it has much charm and is typical of the pioneer period.

It has recently been purchased by native son Wesley Atkin, who wishes to preserve the house, presently as a rental.

Owners:
George Laub
Brigham Mecham ???
Thomas Jefferson & Elizabeth Smith Thurston
Burton D. Rust
William Atkin Jr.
Samuel J. McArthur
Gary Guy Wilson
Wesley Atkin



BIOGRAPHY
George Laub was one of the fine carpenters of the area.

Thomas Jefferson Thurston click here



PHOTOS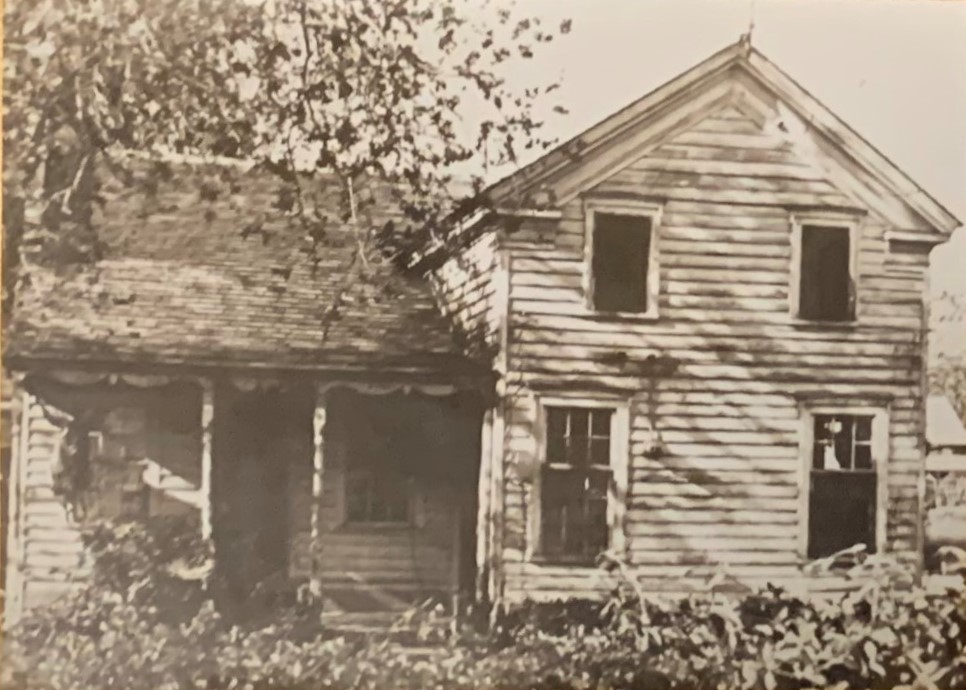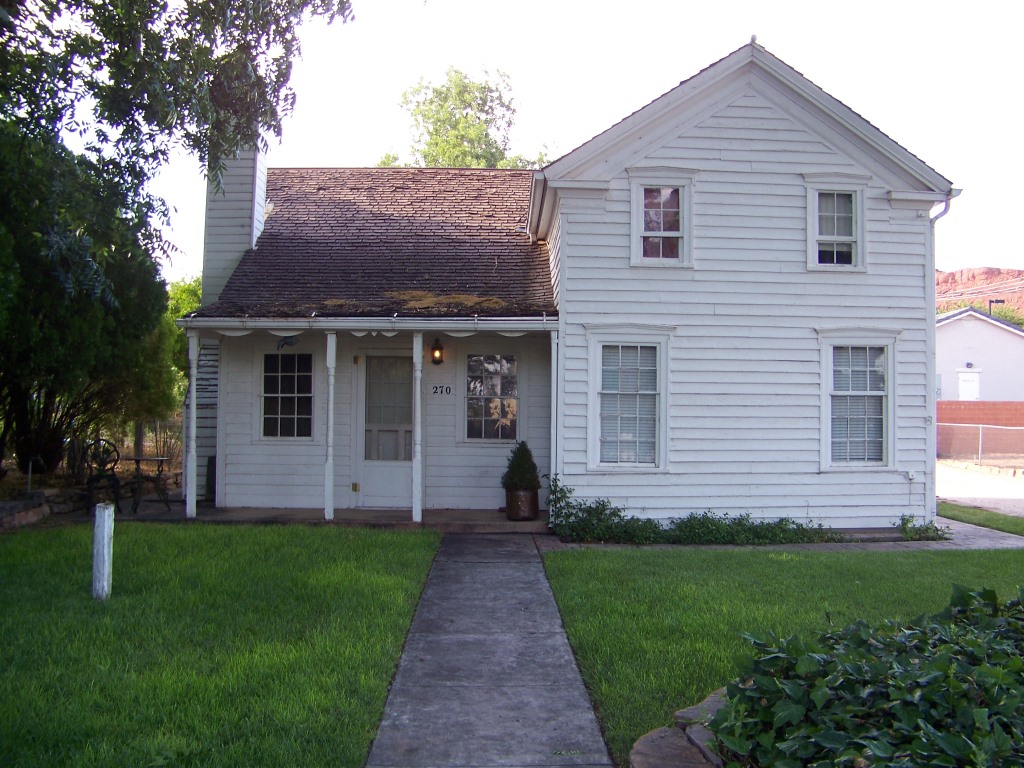 WCHS photos:
WCHS-00565 Jon Bowcutt sketch of the Thurston Home



REFERENCES
Historical Buildings of Washington County (Volume 2), pp. 22-23.

Landmark and Historic Sites: City of St. George
First Edition, January 2, 2009, pp. 49-1 through 49-3
Compiled by the St. George Community Development Department

Landmark and Historic Sites: Informational Guide of Historical Sites within the City of St. George
Second Edition, Revised 2011, pp. 15-16
Compiled by the St. George Community Development Department

Landmark and Historic Sites: Informational Guide of Historical Sites within the City of St. George, Utah
Third Edition, Revised 2015, pp. 15-16
Compiled by the St. George Community Development Department