LOCATION
406 East 100 South
St. George, UT 84770
Telephone 188-R in the 1941 telephone book (George Seegmiller)
Telephone 188-R in the 1954 telephone book (George Seegmiller)
Telephone ORchard 3-4118 in the 1958 telephone book (George Seegmiller)
Telephone ORchard 3-4118 in the 1961 telephone book (George Seegmiller)
Telephone 673-4318 in the 1972 telephone book (George Seegmiller)
Telephone (435)656-5436 in the 2013 telephone book (Marcia Stucki)

Southeast corner of 400 East and 100 South.

Plat B, Block xx, Lot x of the St. George City Survey.

37° 6' 22.34" North Latitude, 113° 34' 28.18" West Longitude
2,714 feet MSL



DESCRIPTION
The basement walls and the foundation were built of black lava rock from the ridges on the east and south sides of town and hauled to the site by horse and wagon. The cobble stones facing the lower half of the house were gathered from Cooper Bottoms, a little cove on the Virgin River. The walls were constructed of double dobbie brick. These bricks were made at the old dobbie yard located where the Dixie College now stands.

After the original home burned down, the home was reconstructed to look just like the original. But instead of the adobe brick, the house was built with quadlock styraform blocks which were filled with cement. It was one of the first uses of these styraform blocks with cement.



HISTORY
This home was built between 1918 and 1923. The George H. Seegmiller family engaged Wallace Worthan, a local contractor, to build it in the bungalow style that was new to the area. Worthan built a copy of the home on St. George Boulevard at the same time and it still stands.

On June 1, 2001 the old home on this site burned down. Water from fighting the fire destroyed the adobe brick and the house was a total loss. Marcia Stucki, the home's owner, consulted her insurance company and her architect brother-in-law, Wayne Caughman. They decided to do a restoration of the original building. They engaged a contractor, Stephen Vaughan. The resulting building looks almost exactly like the home that burned down.

In October of 2006, the Washington County Historical Society awarded a Certificate of Commendation to Marcia Stucki in recognition of her rebuilding the Stucki Home.

Owners:
George H. Seegmiller
Marcia Stucki



BIOGRAPHY
George H. Seegmiller TBD

Marcia Stucki TBD



PHOTOS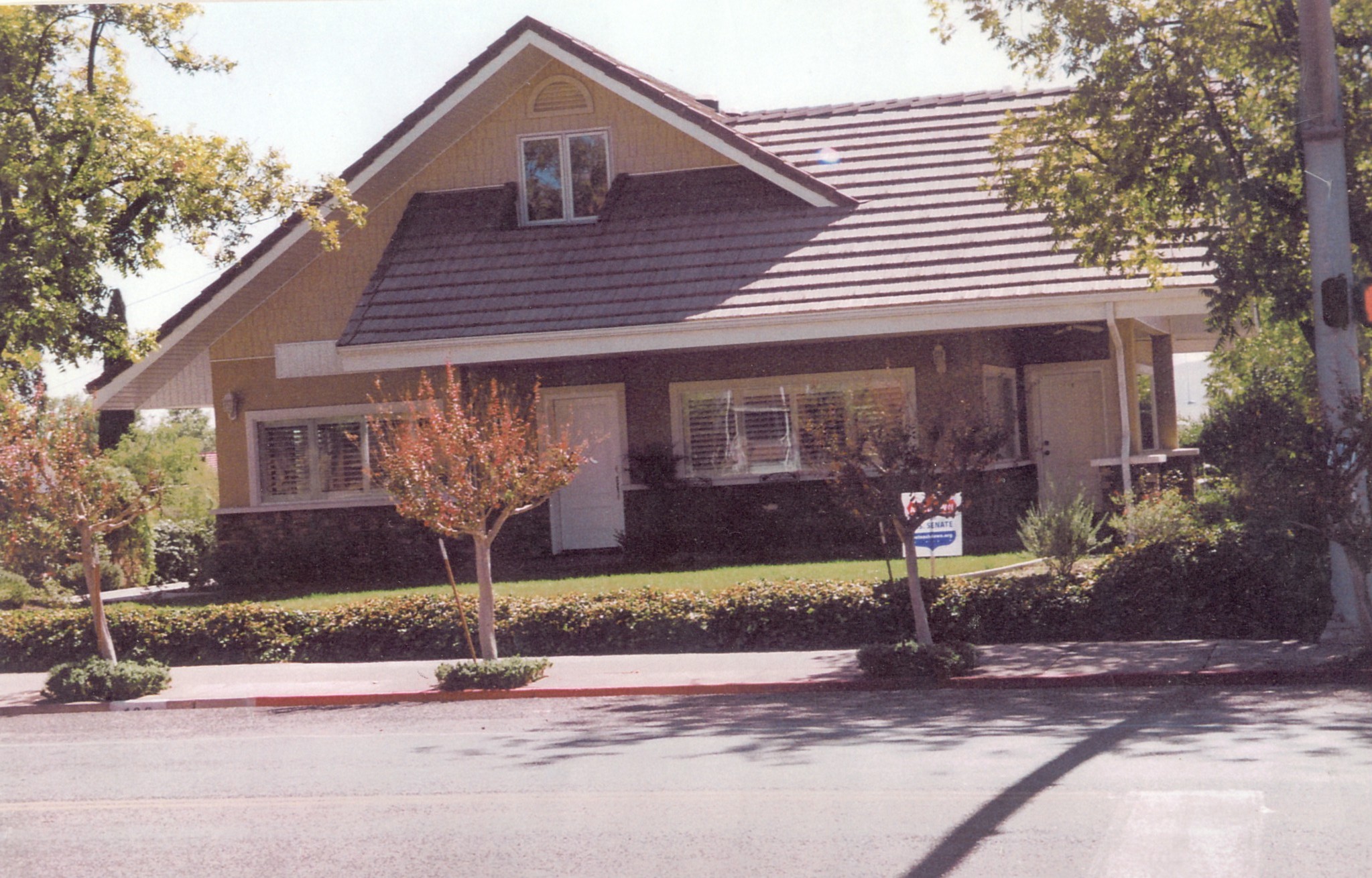 WCHS photos:
WCHS-01360 Photo with the Seegmiller home in the background



REFERENCES
Certificate of Commendation awarded to Marcia Stucki for the house's reconstruction.