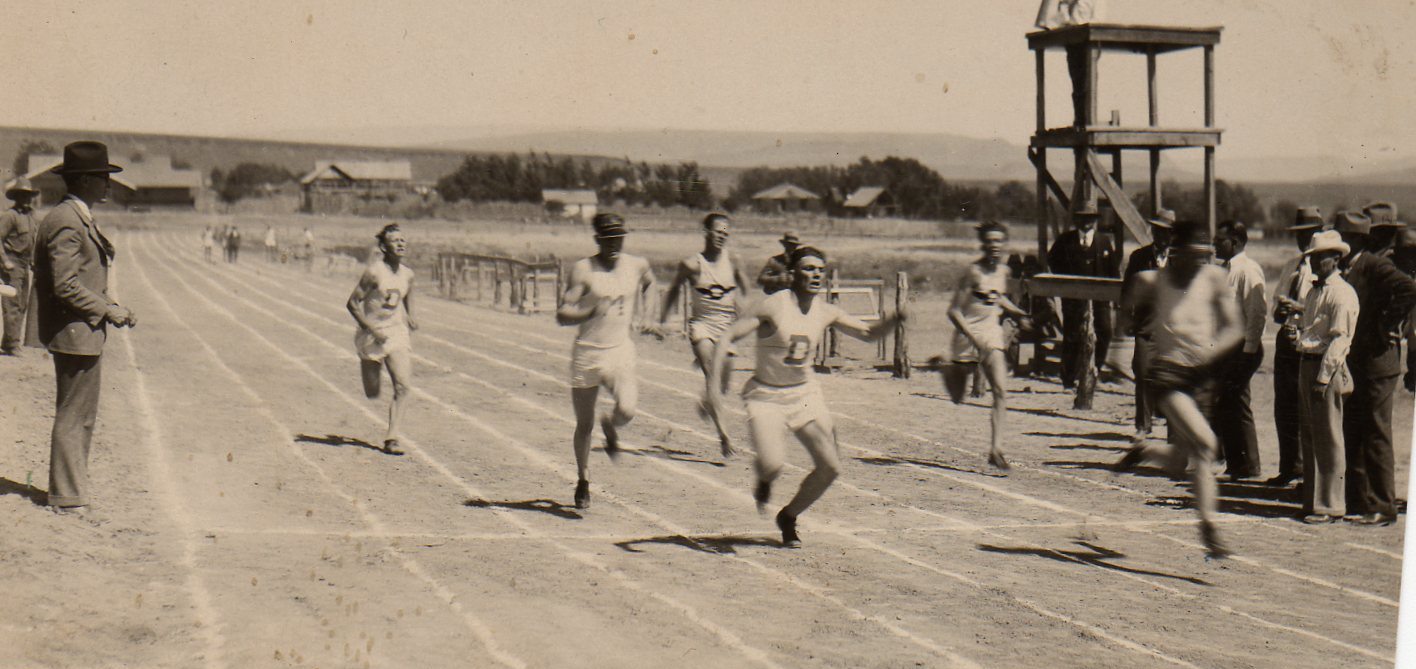 Photo of a race at a Dixie High School track meet.
The runner on the far left is Rex Nelson.

The photo was taken in 1929 on the south side of 100 South looking east approximately where the north edge of the Dixie Sunbowl is now.

Contributed on March 5, 2012 by Clark Nelson, Rex Nelson's son.