LOCATION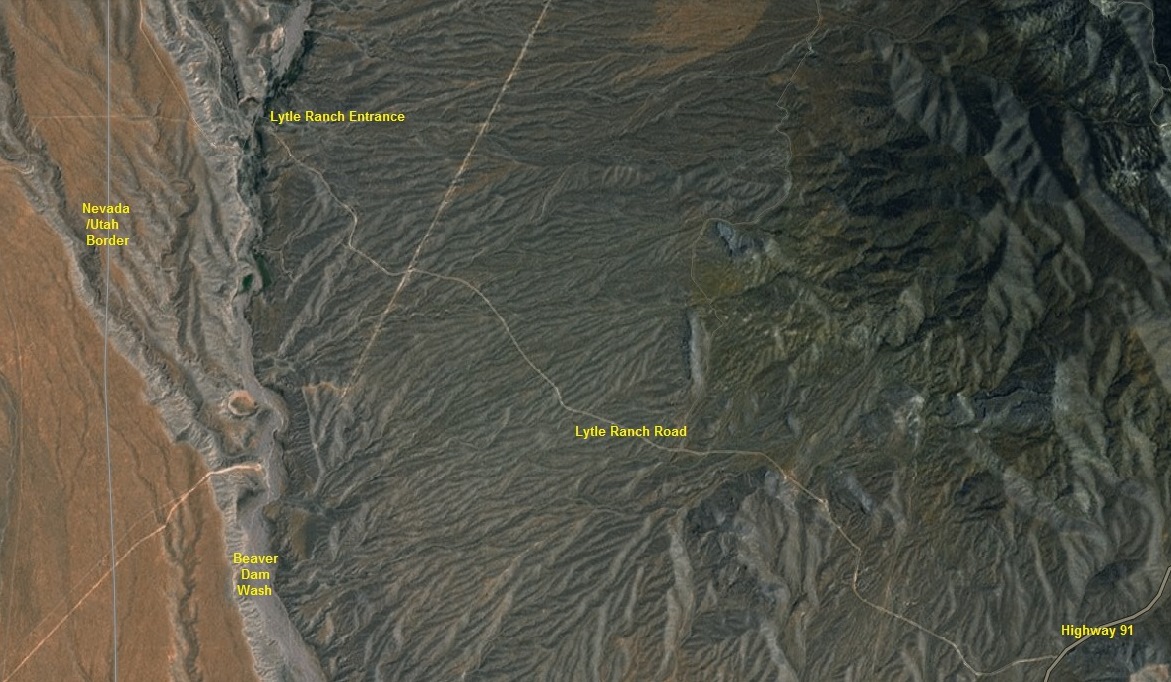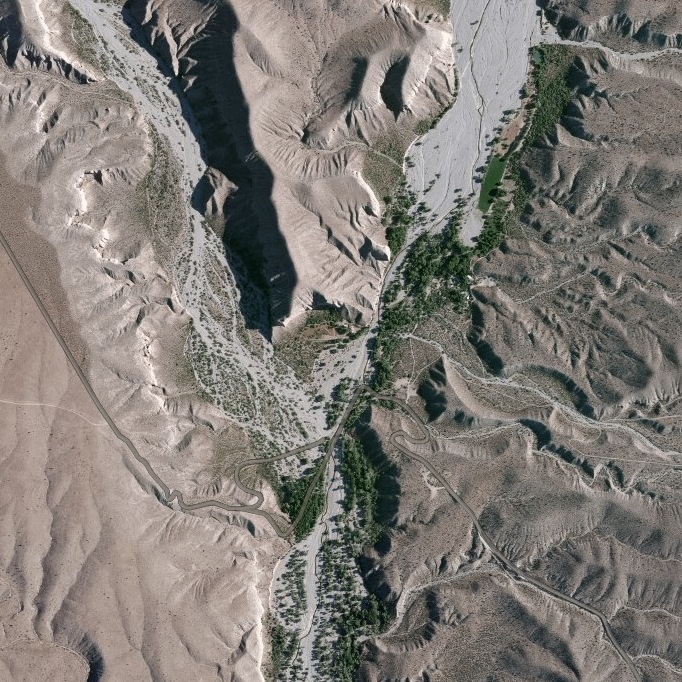 From St. George, take Sunset Boulevard west through Santa Clara and out on old Highway 91. 11 miles from the north Bluff Street junction, the road splits and the Gunlock to Veyo Road goes west and north. Take the left fork and continuing south on old Highway 91 to Castle Cliff (11.2 miles). Just past Castle Cliff, turn right (west) onto a maintained gravel road marked Big Cottonwood Game Ranch which is a private hunting area. Follow signs to Lytle Ranch, made easier by the white binoculars on a brown sign, which designates a Wildlife Viewing Area. The distance from Highway 91 to the Lytle Ranch entrance is 10.3 miles. The driveway to the Lytle Ranch Preserve headquarters is on the right just before crossing Beaver Dam Wash at GPS coordinates: 37° 8' 36" North Latitude, 114° 1' 20" West Longitude.

The Lytle Ranch Preserve is open to the public from dawn to dusk. Reservations are only required if camping; call (801)422-5052.



DESCRIPTION
A 462-acre pioneer ranch, recently converted to an educational & research preserve.



HISTORY
The region now included within the Lytle Ranch Preserve was originally settled by pioneer Dudley & Mary Leavitt sometime during the 1870's.

Dudley's daughter, Hannah Louisa, married Thomas Sirls Terry as his fourth polygamous wife and moved to the Beaver Dam Wash site of her father's property in 1889. Hannah and her six children were secure at this remote location from federal authorities, who were actively prosecuting those engaged in polygamy. In addition to raising hay and cattle, Hannah and her children planted fruit trees and other crops. Today near Hannah Terry's meager homestead is a grove of persimmon trees that offer shade to the person who hikes upstream from the present visitors' area. Hannah raised her family at the cabin site, and left the wash in 1912.

Her sons Ed and Jed Terry continued to farm downstream from the original home site.

In 1928, a portion of the Terry property was purchased by John Eardley, whose wife and six children cleared the fields and built a ranch house, resevoir, fences, and ditches. They raised alfalfa, sorghum, melons, and fruits of various kinds.

Talmage & Eleanor Marie Lytle purchased the ranch from the Eardleys in 1952. They ran this 462-acre ranch from 1956 to 1985 without electricity, telephones, or other utilities. Lighting, heating, and refrigeration were from propane. They had a BLM grazing permit, but that was cut back by 50% in 1959 with other cuts to follow and by 1979, Talmage had retired from ranching.

In 1985, the Nature Conservancy bought the property to preserve its natural and unique features and wildlife.

Brigham Young University acquired the property from the Nature Conservancy in August of 1986. They committed to keeping the land as a nature preserve for education and research purposes. Since then, the Lytle Ranch Preserve has been used by researchers and other visitors interested in the ecosystem that sits right between the Mohave Desert and the Great Basin.

In 2010, the Lytle home had to be demolished after floods had damaged it beyond repair.



PHOTOS
WCHS photos:
WCHS-02345 Brigham Young University Lytle Ranch Preserve sign
WCHS-02346 Pond at the Lytle Ranch
WCHS-02347 A flood swept log in the Beaver Dam Wash on the Lytle Ranch
WCHS-02348 A road and fence on the Lytle Ranch along side the Beaver Dam Wash
WCHS-02349 A plaque on the Lytle Ranch honoring Hannah Leavitt Terry



REFERENCES
BYU website with information about the Lytle Ranch Preserve

The Lytle Ranch Preserve
Brochure by Brigham Young University

Birds of Lytle Ranch Preserve - Field Checklist
Compiled by Merrill Webb, 1999

Lytle Preserve (1985-1995), and Short History of Beaver Dam Wash
by Stanley L. Welsh
Brigham Young University, Monte L. Bean Life Science Museum, 1996
35 pages

Southern Utah Memories: Lytle Ranch Preserve Draws Researchers
by Loren R. Webb, January 31, 2014