LOCATION
164 West 100 South
St. George, Utah 84770

Plat A, Block 17, Lot 3 on the old pioneer map of St. George.

37° 6' 24.22" North Latitude, 113° 35' 12.19" West Longitude
37.1067° North Latitude, 113.5867° West Longitude
2,723 feet (830 meters) MSL

Parcel# SG-263-A



DESCRIPTION
This house was a 1.5 story adobe home. It is representative of the Greek Revival Period, characterized by the
columns and dentil moldings.


HISTORY
When James Andrus decided to move his families to St. George from his ranch in Canaan in 1886, he acquired

this lot that was originally owned by Mr. James Houston. He built this house for his wife Manomas. He also built
a house for his other wife, Laura, at 196 West 100 South.

After the death of Manomas in 1940, the house belonged to Clyde & Catherine "Caddie" Graff. Caddie was the
granddaughter of James & Manomas, whom they raised from infancy upon the death of her mother. Caddie
was the daughter of A.B. (Alexander Burto) Andrus and Catherine Macfarlane.

After being in foreclosure, the home was purchased by the City of St. George on March 5, 2013 for $240,000.

Owners:
James Houston
James & Manomas Andrus
Clyde & Catherine Graff
City of St George



BIOGRAPHY
James & Manomas Andrus Click here.



PHOTOS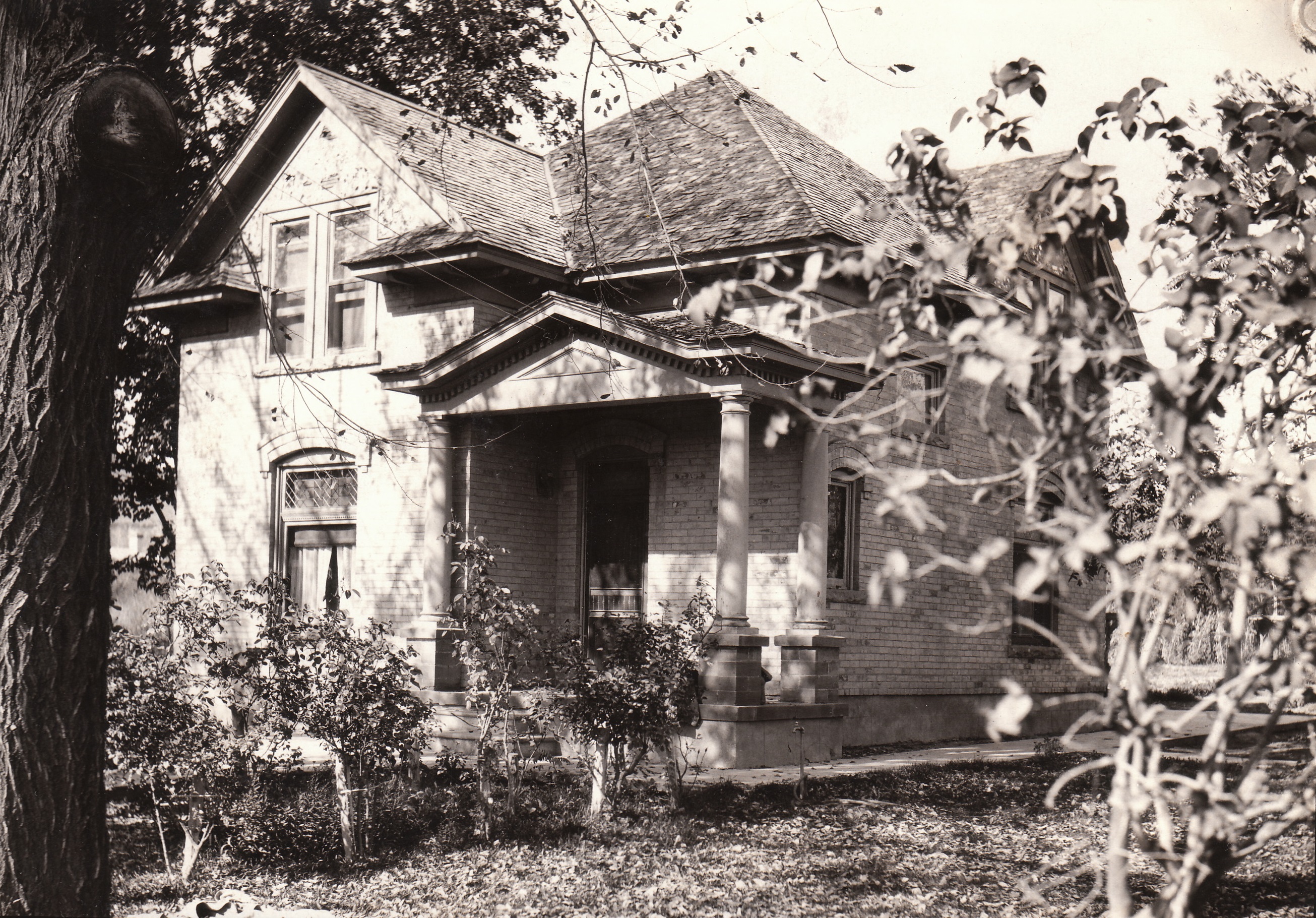 WCHS-04305 Photo of the James & Manomas Andrus home in St. George



REFERENCES
Landmark and Historic Sites: City of St. George
First Edition, January 2, 2009, pp. 18-1 through 18-3
Compiled by the St. George Community Development Department

Landmark and Historic Sites: Informational Guide of Historical Sites within the City of St. George
Second Edition, Revised 2011, p. 85
Compiled by the St. George Community Development Department

Landmark & Historic Sites: Informational Guide of Historical Sites within the City of St. George
Third edition, Revised 2015, Page 91
Compiled by the St. George Community Development Department

City approves permit to transform historic St. George home into events center
Article by Joseph Witham, St. George News, 11/17/2018