LOCATION
32 W. Tabernacle Street
St. George, UT 84770

Plat A, Block 25, Lot 2 on the old pioneer map of St. George.
For a 2015 aerial view of this lot, click here.

37° 6' 30.55" North Latitude, 113° 35' 3.01" West Longitude
37.1085° North Latitude, 113.5842° West Longitude
2,742 feet (836 meters) MSL

Tax ID# SG-355-RD (Building 2)



DESCRIPTION
This home is an interesting example of simplicity in design and craftsmanship. It had a charm and pleasing line that project a warm, welcome atmosphere. It was built much like all the homes before the turn of the century, of adobe walls, wood shingles, hand-made door and window frames, inside fireplace, etc.



HISTORY
Note: This home was at one time the residence of Joseph W. Young, the first President of the St. George Stake. If you can provide any information about that (or anything else on this page, please use the Page Feedback link on the left side of this page to let us know.

This home was built and owned by Orson Pratt.

Orson Pratt sold it to Joseph Bentley who married Maggie Ivins, a sister to A. W. Ivins.

According to Cleon Skousen, his mother was a Bentley and was born in the little back bedroom that is now boarded up.

When the Bentleys and the Ivins moved to Mexico, the house was bought by George W. Worthen. The Worthens raised their family there. They used to sell really good honey there. Paul and Lucille Worthen lived there.

The home and property was later acquired by Melvin T. Bowler.

The building housed Le Jean's Draperies & Accessories for a while, but now appears to be unused.



BIOGRAPHY
TBD



PHOTOS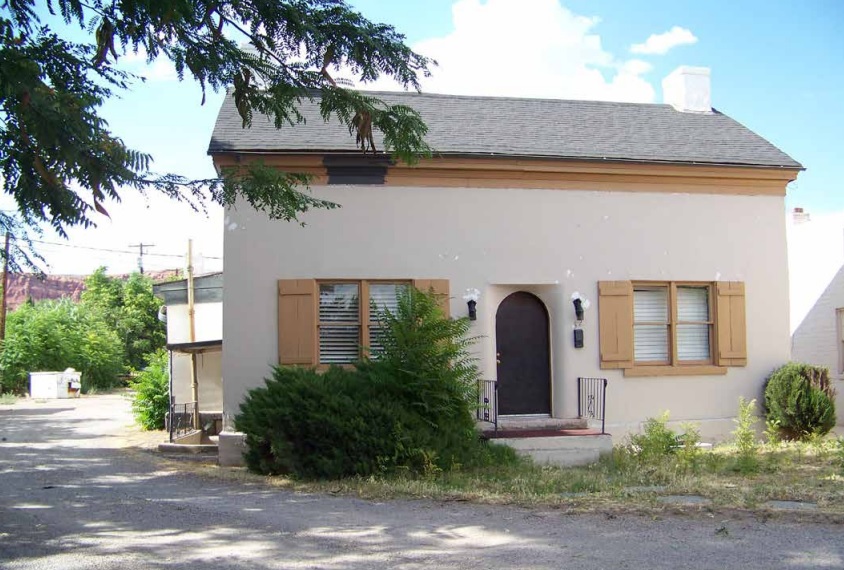 WCHS photos:
WCHS-03043 Photo of the south & west sides of the George W. Worthen home in St. George
WCHS-03044 Photo of the north & west sides of the George W. Worthen home in St. George
WCHS-03045 Photo of the the west side of the George W. Worthen home in St. George

Other photos:

Photo by Michael James Clarke of the Joseph W. Young Home
Page 450(+1) of the "I Was Called To Dixie" book



REFERENCES
Landmark and Historic Sites: City of St. George
First Edition, January 2, 2009, pp. 39-1 through 39-2
Compiled by the St. George Community Development Department

Landmark and Historic Sites: Informational Guide of Historical Sites within the City of St. George
Second Edition, Revised 2011, p. 72
Compiled by the St. George Community Development Department

Landmark and Historic Sites: Informational Guide of Historical Sites within the City of St. George, Utah
Third Edition, Revised 2015, p. 78
Compiled by the St. George Community Development Department