LOCATION
211 South 100 East
St. George, UT 84770

Plat A, Block 1, Lot 5 on the old pioneer map of St. George.

37° 6' xx.xx" North Latitude, 113° 35' xx.xx" West Longitude
2,xxx feet MSL

Tax ID# SG-XXX-x-x-x



DESCRIPTION
The original home was built around 1893 and consisted of two rooms, with two upstairs bedrooms added shortly thereafter.

The present home consists of eight rooms including three bedrooms, two baths, two hallways, and a basement.



HISTORY
The original lot was assigned to James P. Brown on December 12, 1862 by I. Ivins, County Surveyor.

The lot was then sold to George Baker.

Between 1875 and 1892 the lot was also owned by Thomas Baker, Daniel L. Hendrix, Henry B. Lang, and William Lang.

On August 18, 1891, the lot was sold by Mr. & Mrs. William Lang to Mrs. Anna Hess Milne and her five children, for $700.00. Two of the daughters were Mary Hess Milne and Anna "Nan" Hess Milne. This was the first family to live in a home on the lot. It was probably built around 1893.

At some point, the home passed to Mary Hess Milne and her husband, Albert O. Fawcett.

On October 30, 1921, the Fawcetts sold the property to Mary's sister, Nan, and her husband, D. Clark Watson.

Mr. & Mrs. Watson completely remodeled the home during the summer of 1929. That was just prior to the Wall Street "crash" in October of that year, which triggered the Great Depression. The Watson children had a difficult time understanding the serious business and financial problems confronting their parents during the 1930s while living in a newly-remodeled home with even inside plumbing for the first time.

The home has been in the Watson name since 1921 and is presently owned by Daniel Clark Watson Jr.

Owners:
James P. Brown
George Baker
Thomas Baker
Daniel L. Hendrix
Henry B. Lang
Mr. & Mrs. William Lang
Mrs. Anna Hess Milne
Albert & Mary Fawcett
Clark & Nan Watson
Daniel Clark Watson Jr.



BIOGRAPHY
D. Clark Watson
click here
PHOTOS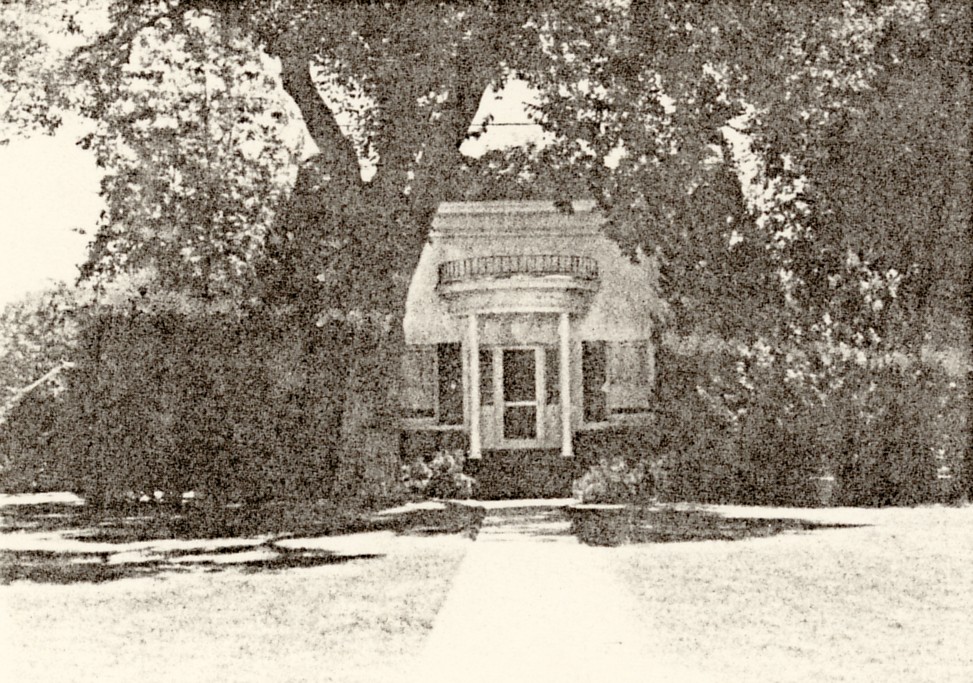 WCHS-01019 Front of the Clark & Nan Watson home in St. George



REFERENCES
TBD