LOCATION
North of Highway 9 between LaVerkin and Zion National ParkZion, a little west of Virgin.
South and west of Smith Mesa.

37° 13.2-15.5' North Latitude, 113° 12.1-13.9' West Longitude
5,000-5,200 feet MSL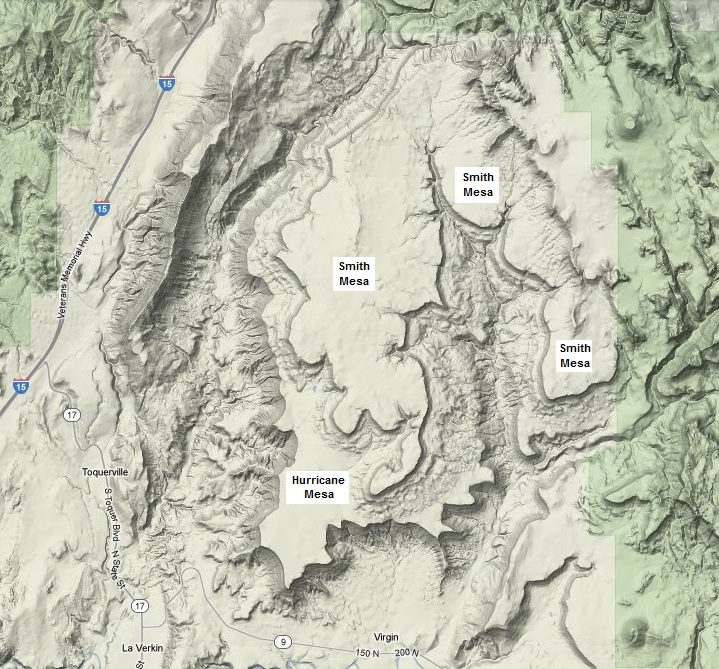 HISTORY
The Hurricane Mesa Test Facility and Hurricane Mesa Airport were sited on this mesa.

The 1972 telephone book has a listing (635-4488) for Sacol Inc. on Hurricane Mesa.



PHOTOS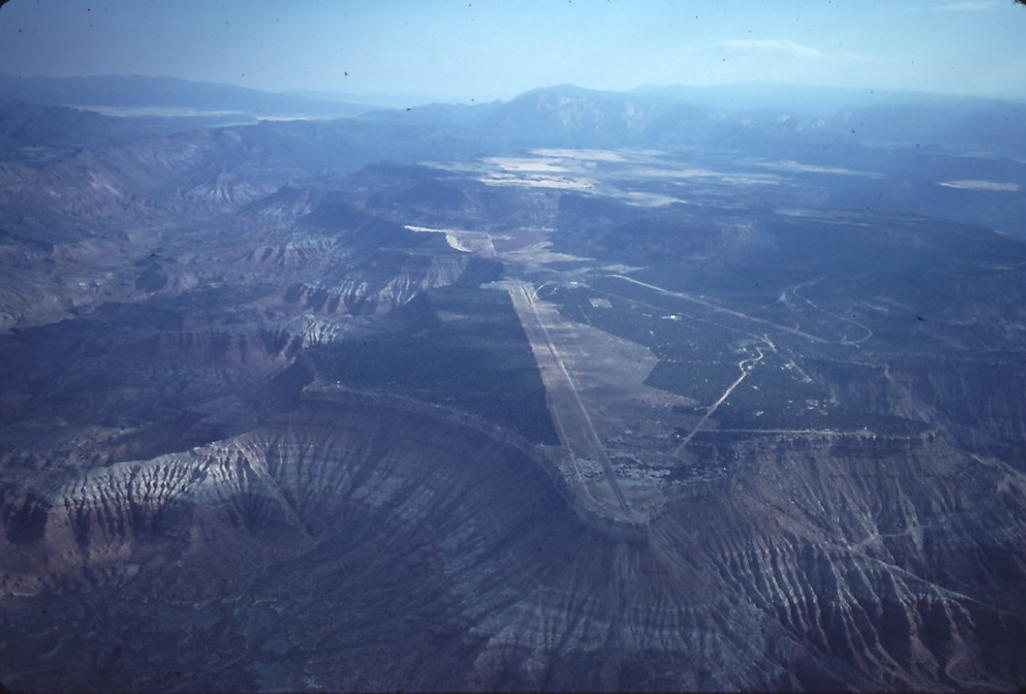 WCHS-00140 Aerial view of Hurricane Mesa looking north

Other photos on the web:
Photo of Hurricane Mesa looking northwest and the dirt road leading up to it
Photo of Hurricane Mesa from Highway 9, looking northeast



REFERENCES
"Romancing the Mesas: An Anecdotal History of the Settling of Southern Utah"
Book by Ruth Cornelius and Russell B. Cornelius
See the information page.