LOCATION
Northeast corner of 1580 South and 3000 East
St. George, UT 84790



DESCRIPTION
On a 14-acre plot of ground.
Will be a 3-story building with approximately 90,000 square feet of space.



MILESTONES
October 2018: President Russell M. Nelson announced plans for a second temple in St. George.

November 2019: The exact location of the new temple was announced.

June 19, 2020: The First Presidency of the church announced the name for the new temple.

November 7, 2020: Groundbreaking for the new temple was held. A dedicatory prayer was offered
by Elder Jeffrey R. Holland of the Quorom of the Twelve Apostles.



HISTORY
The property was settled by Charles Seegmiller around 1880. His family owned and farmed it.
The Chuch of Jesus Christ of Latter-day Saints obtained the property in ????.
Ralph Staheli leased and farmed the land for a number of years before the land was dedicated for the temple.

Presidents of the Red Cliffs Utah Temple
TBD



PHOTOS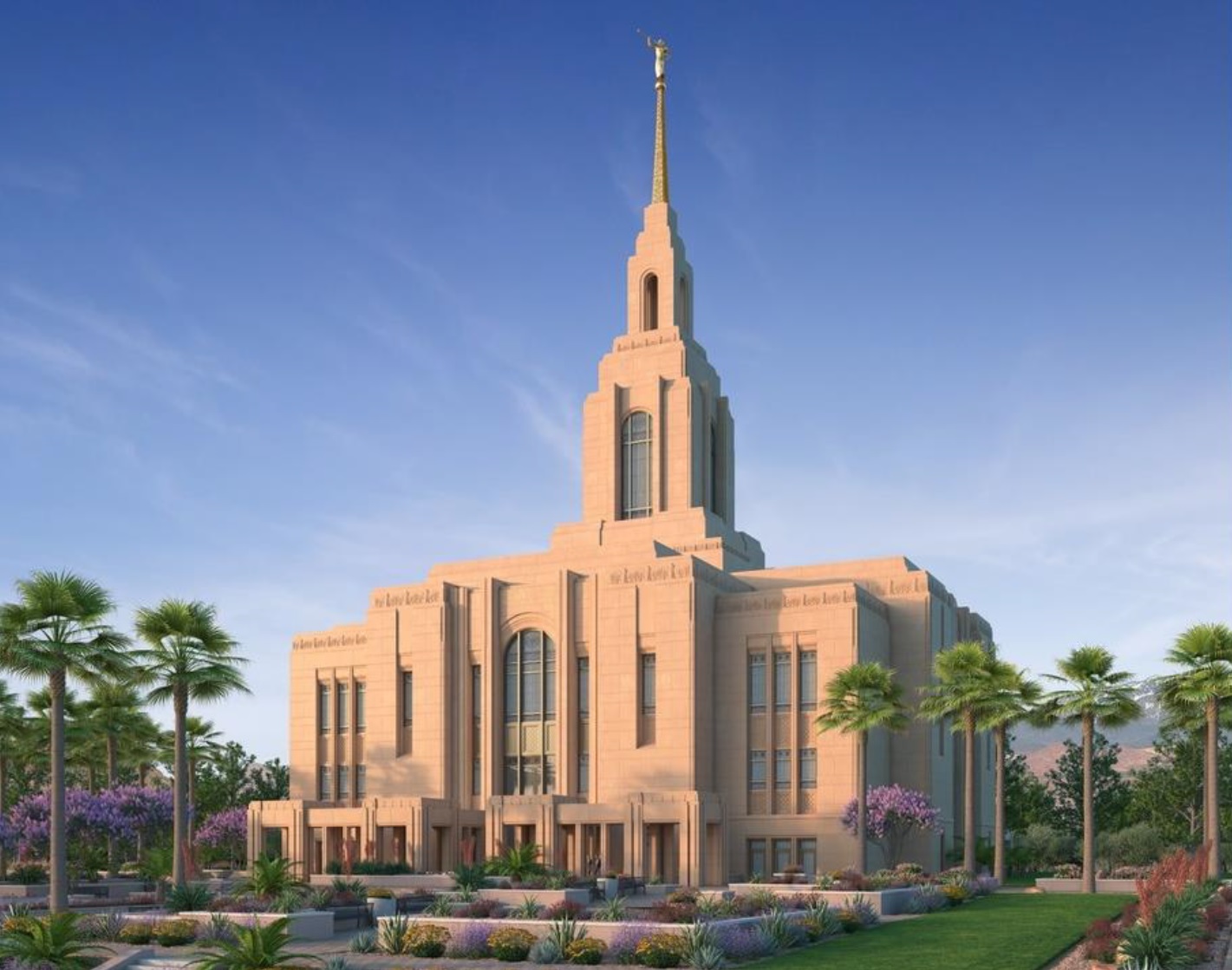 REFERENCES
New temple location in St. George 'well-positioned' for future community growth
Article by Mori Kessler, St. George News, November 8, 2019

LDS church releases renderings for 3 new temples, including Washington County
Article by or for the St. George News, April 7, 2020

New Washington County LDS church temple site sees movement
Article by Mori Kessler, St. George News, April 16, 2020

'A blessing on this property': Latter-day Saints break ground for Red Cliffs Utah Temple
Article by Mori Kessler, St. George News, November 7, 2020